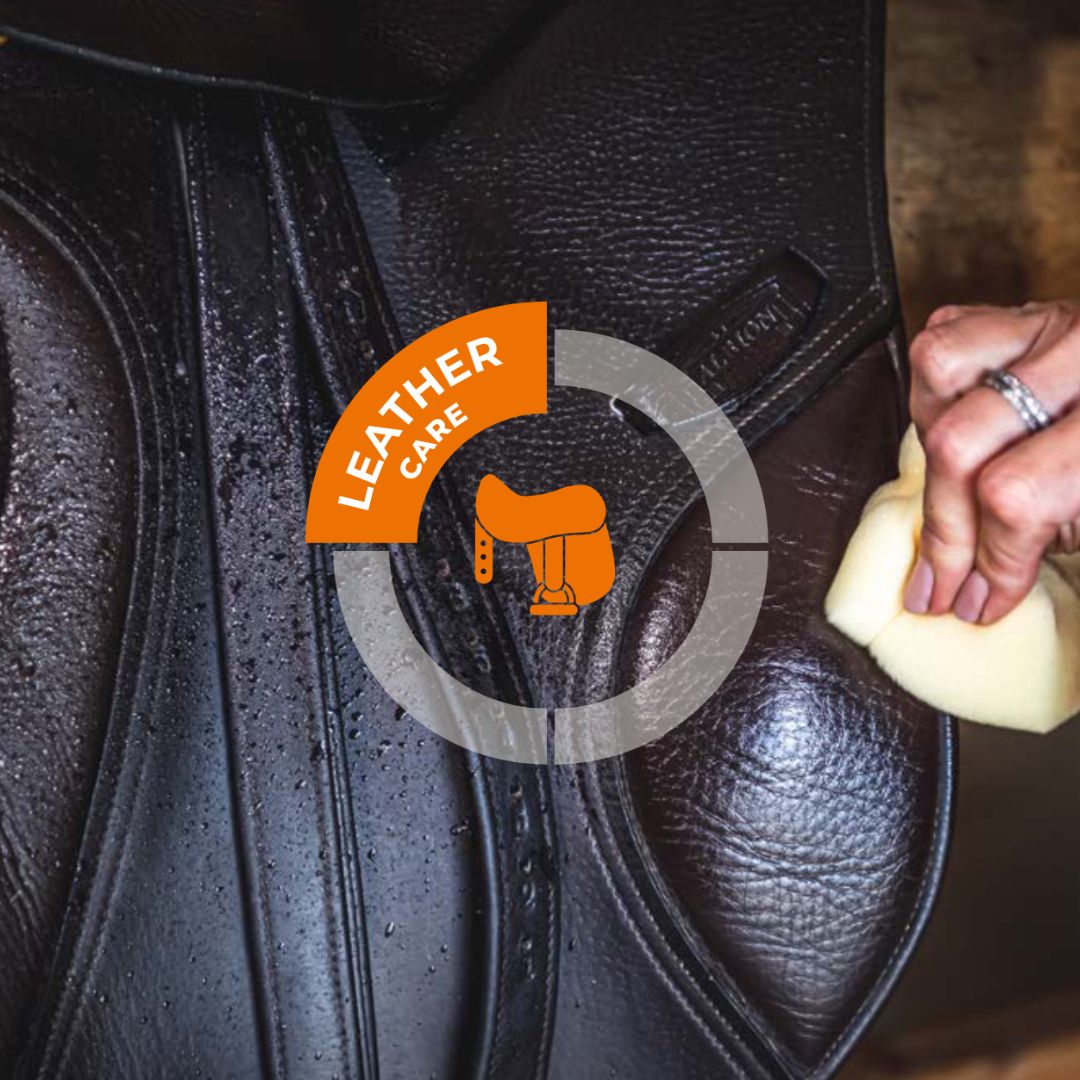 carr & day & martin
leather care
Just as you would shampoo your own hair before conditioning, it is essential to clean leather before applying a conditioner.
Leather contains moisturising and lubricating oils that are gradually lost. Instead of flexing and stretching, the fibres become tight and stiff,and will eventually weaken and break, causing cracks.
Their specially formulated oils and balsam will revitalise the fibres in the leather so that they can move freely again. If tack is not going to be used for some time, it should also be carefully stored to preserve its condition.