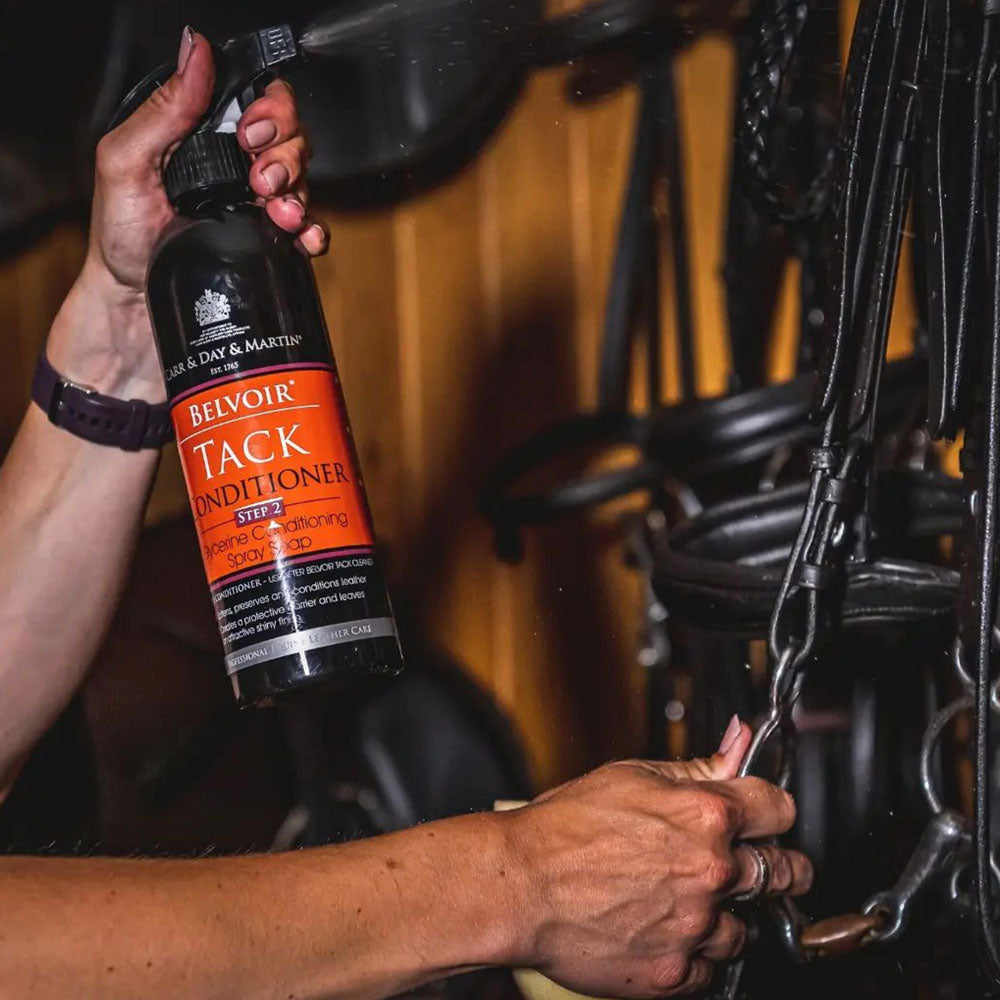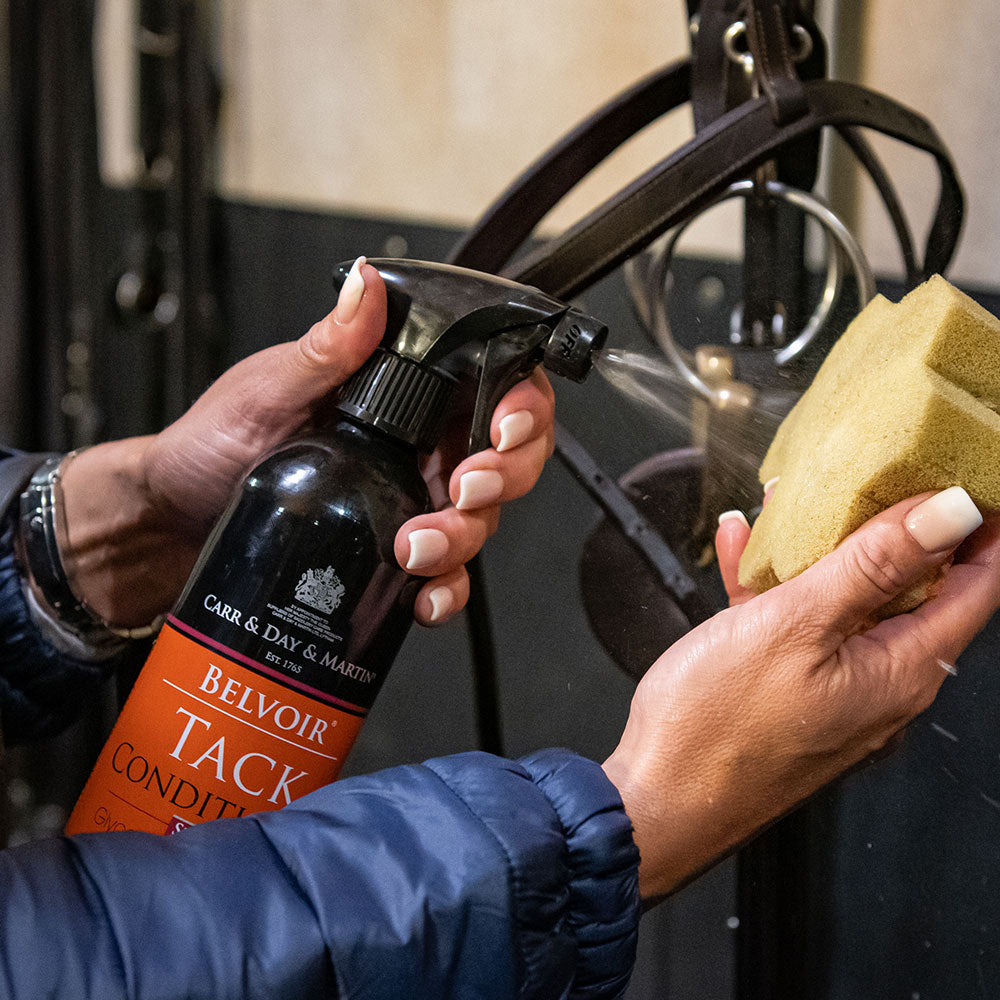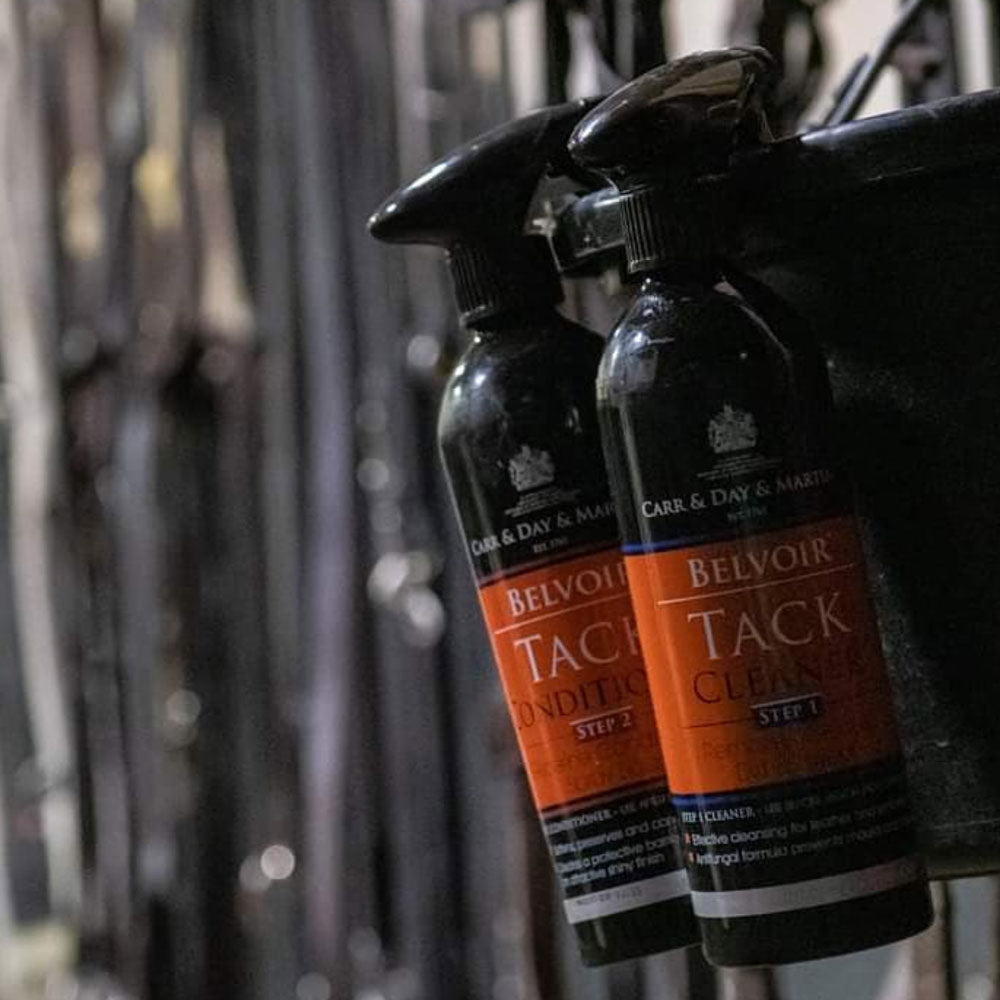 Carr & Day & Martin Belvoir Step 2 Tack Conditioner Spray
Softens, Preserves and Shines Saddlery Leather.
Made from the original recipe to condition, protect and add shine to leather. A pure, clear, quality conditioner formulated with glycerine and coconut oil, for regular use with minimum effort.
The glycerine fills and seals pores in the leather to form a barrier against salt, dirt, grease and water.
Use after 'Step 1' Belvoir Tack Cleaner.
500ml, 5 Litre
Application
Spray evenly onto clean leather and gently rub in with a cloth or sponge. When dry, polish using a soft dry cloth.
Not suitable for aniline or untreated leather, suede or nubuck. Test on a hidden area before use.
To view a product demonstration, please see the below video
About Carr & Day & Martin
Carr & Day & Martin - aka Carr Day Martin - is renowned for its Cornucrescine hoof ointment and line of horse healthcare, equine grooming and leather care products.
Carr & Day & Martin is the world's oldest company involved in the manufacture of horse care products. Founded in 1765 they have held a Royal Warrant since the reign of King George IV and still hold the Royal Warrant today for the supply of quality saddlery care products to Her Majesty Queen Elizabeth II.
Carr & Day & Martin Step-2 Tack Conditioner