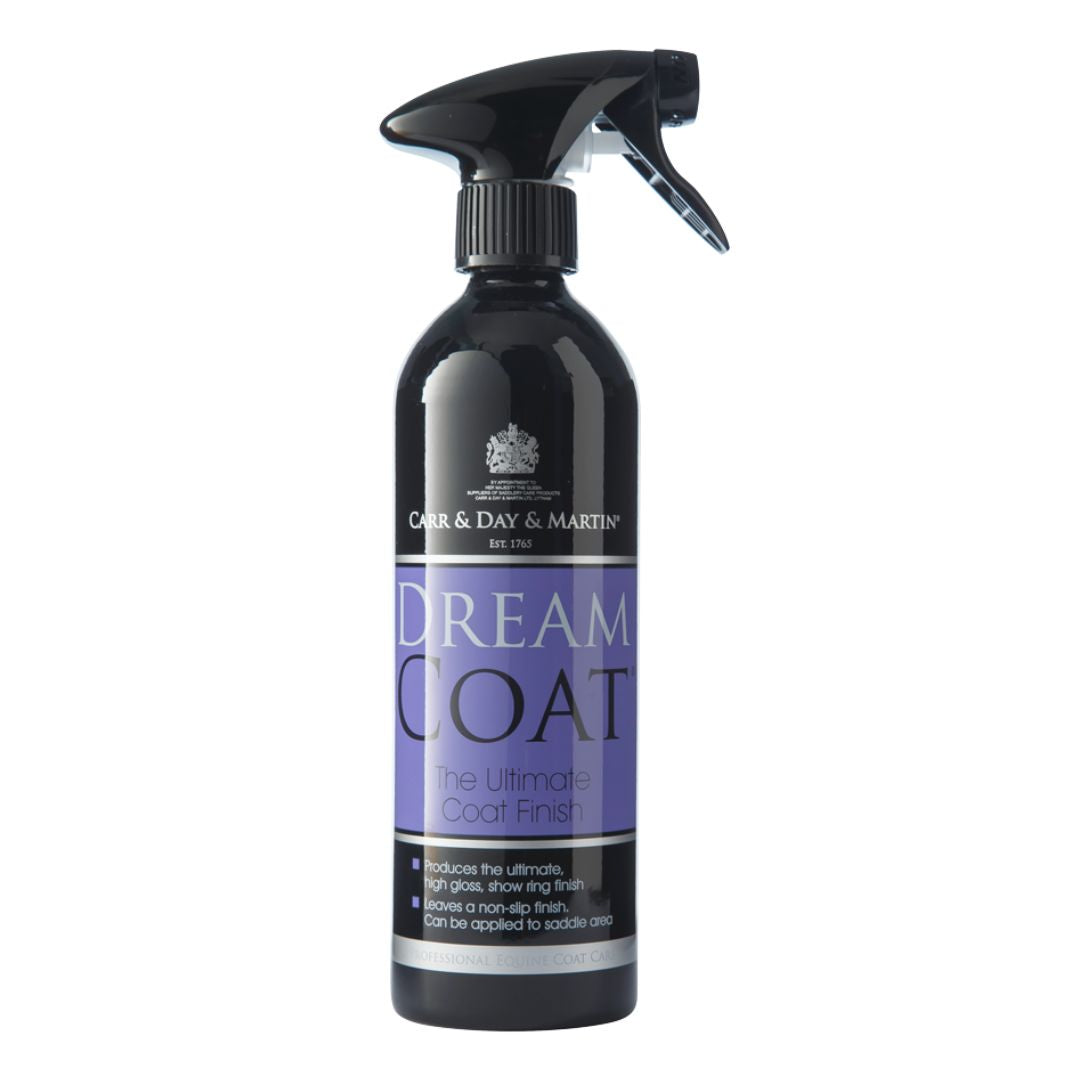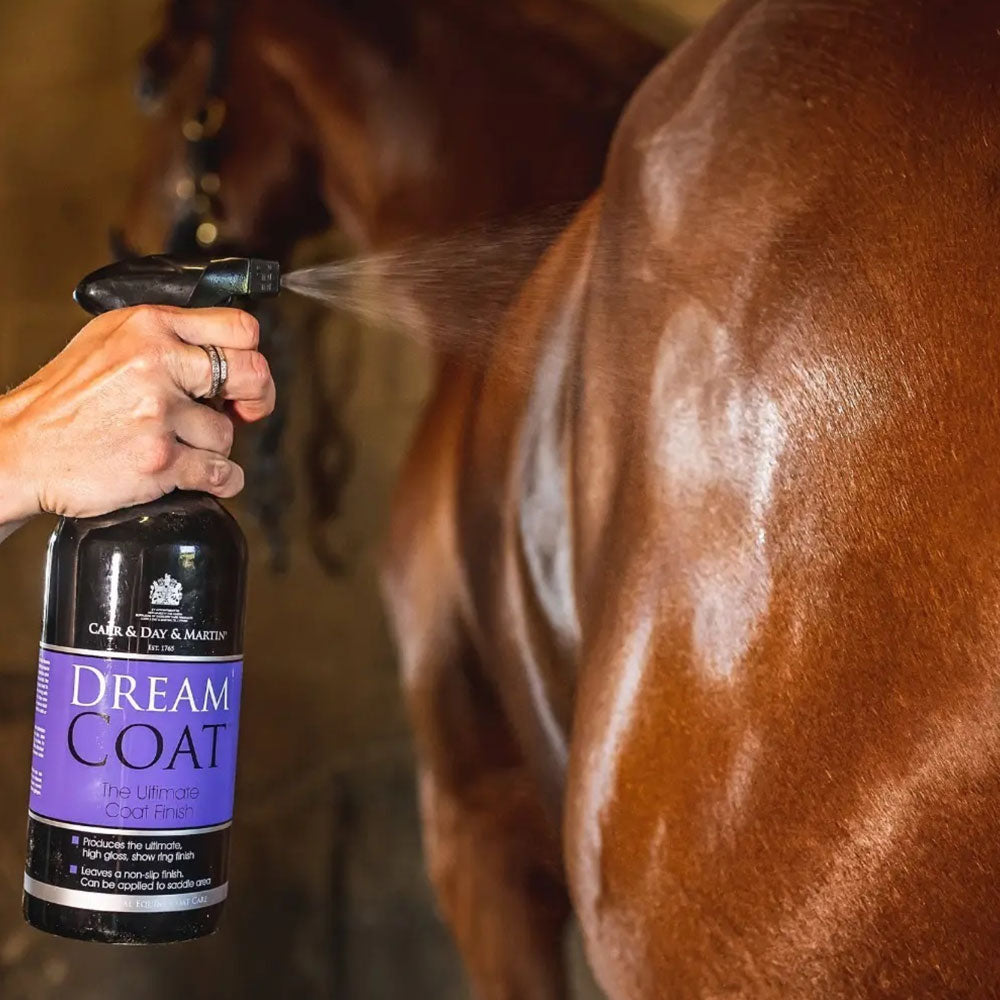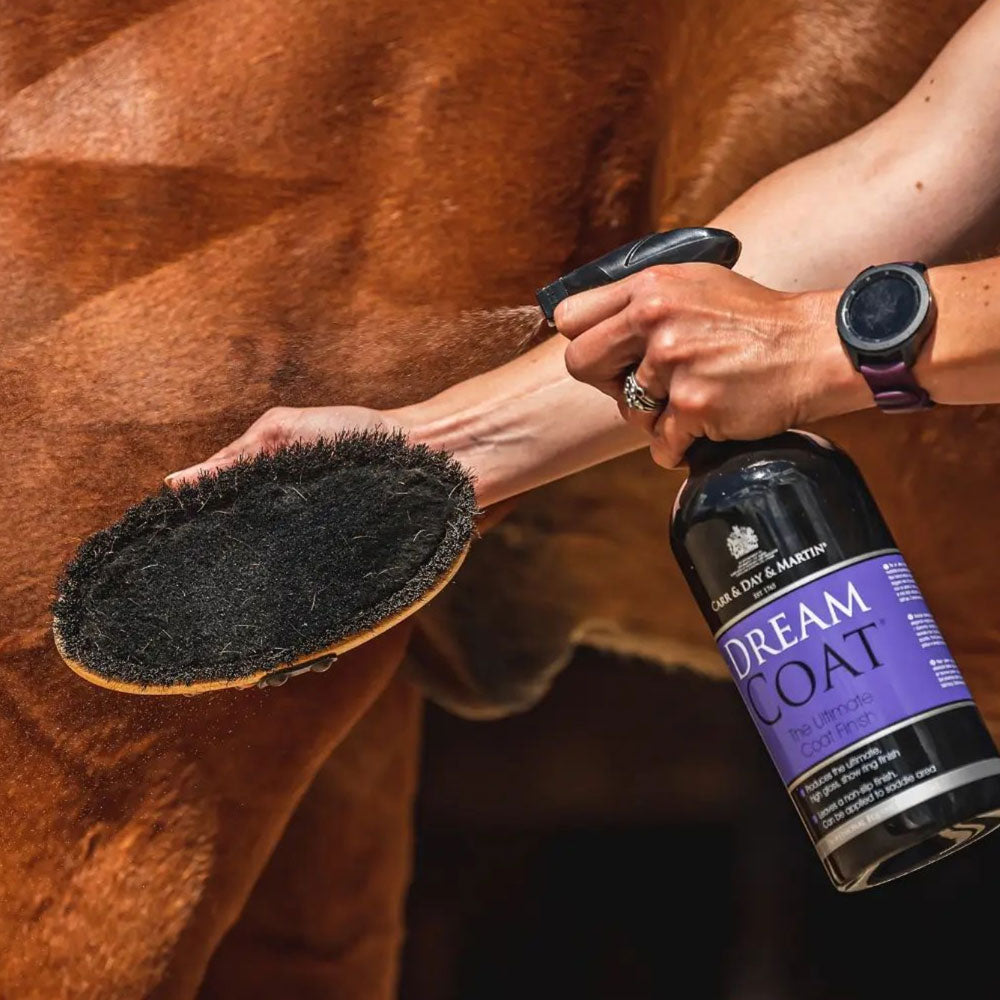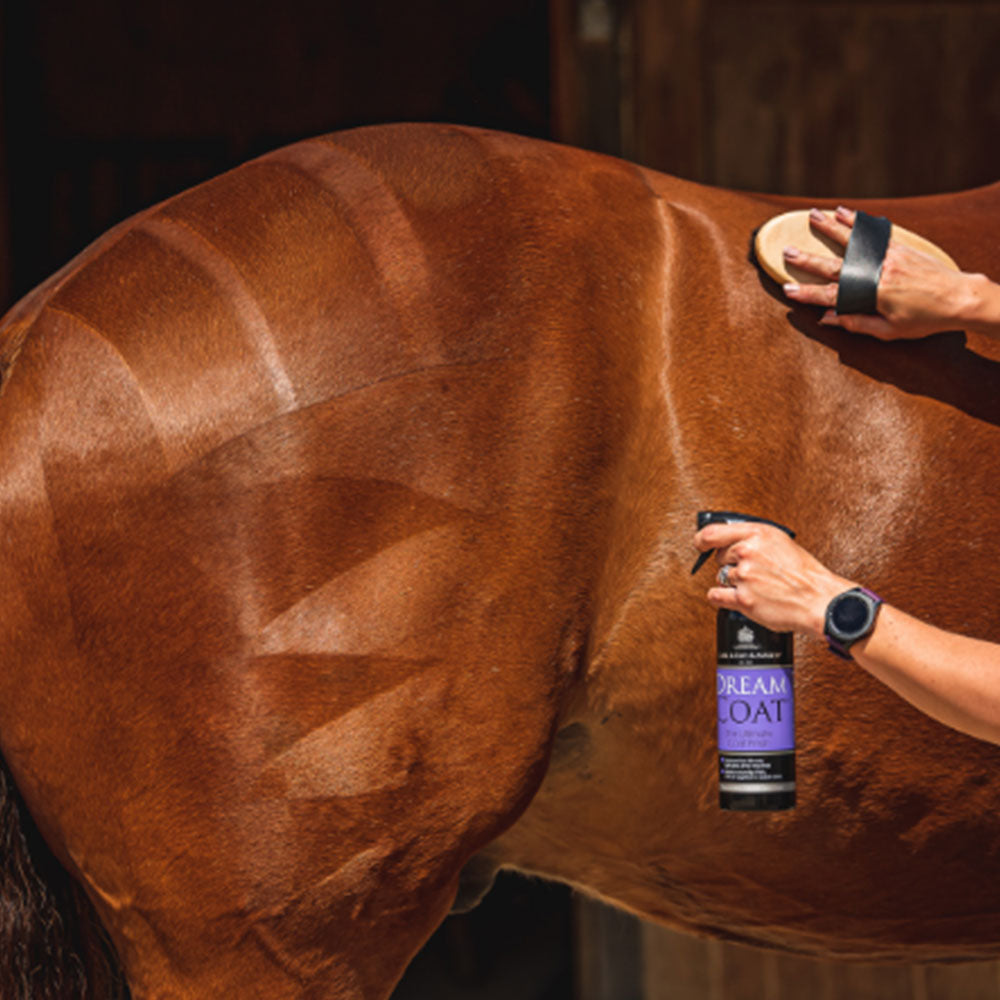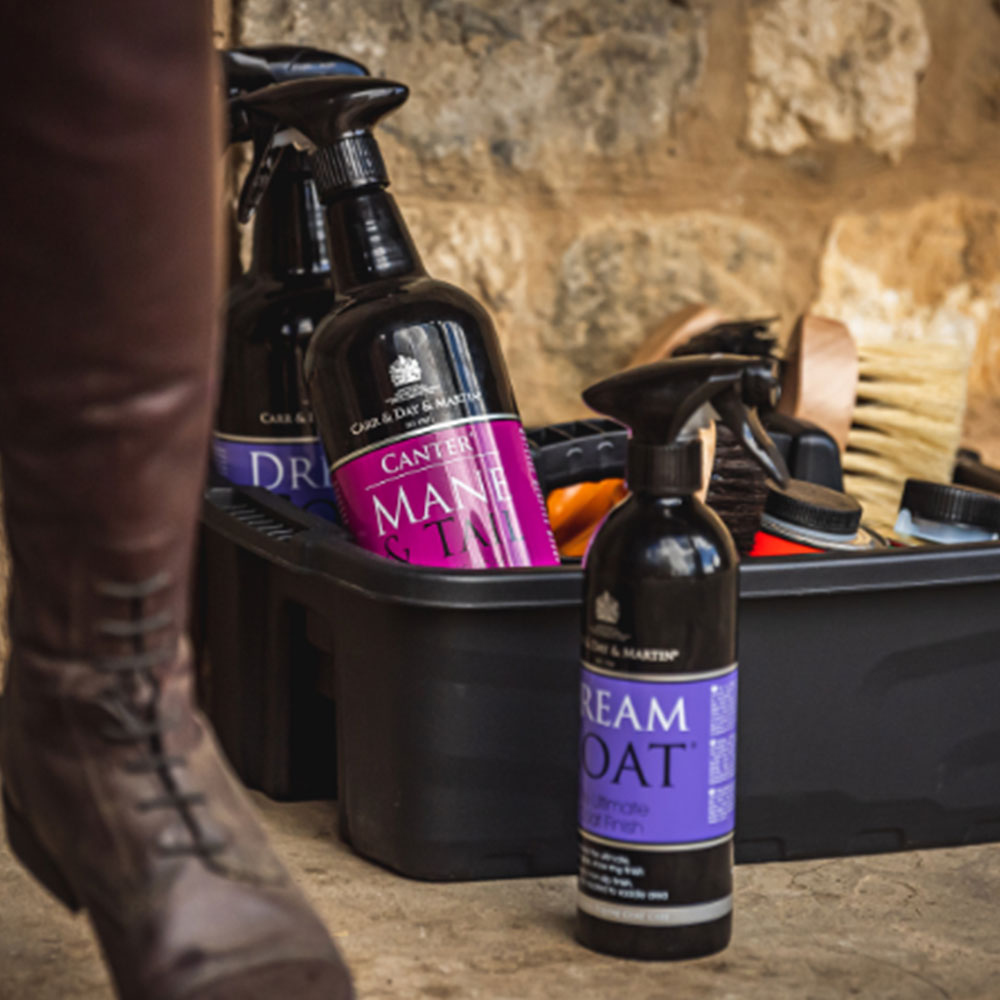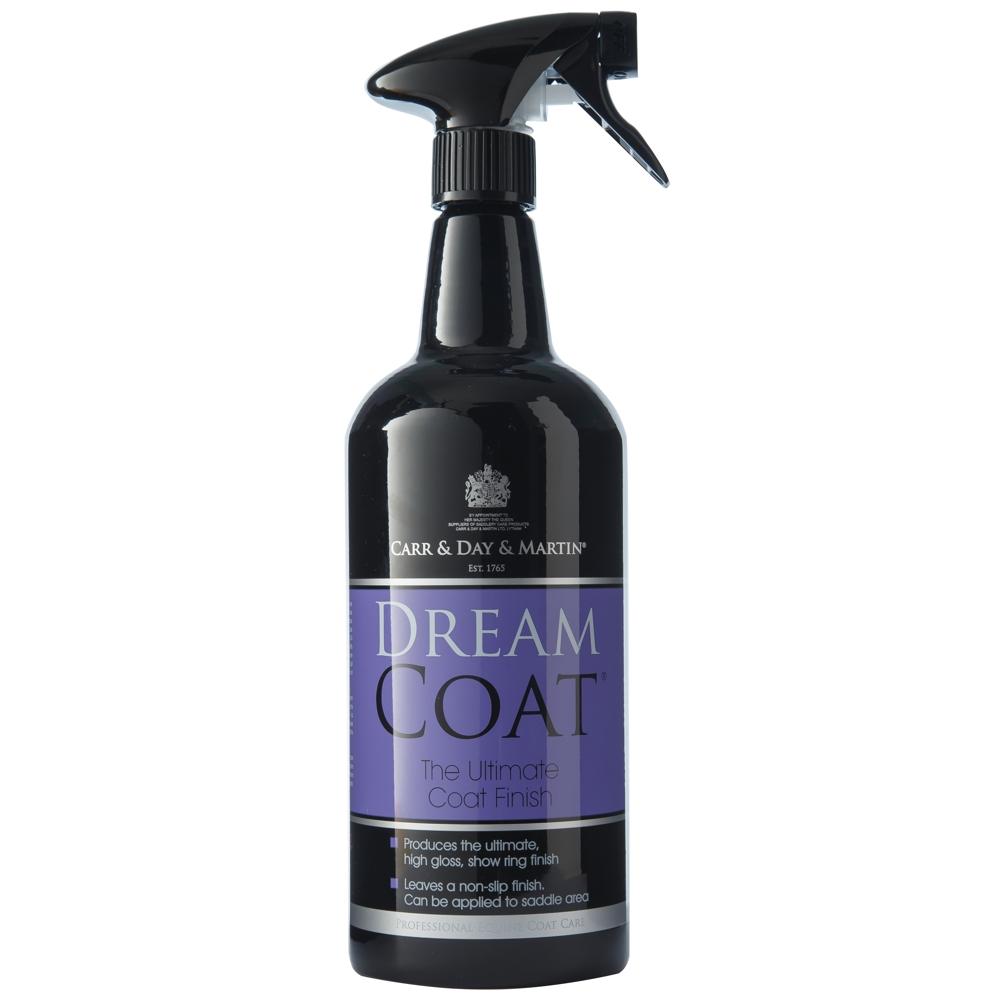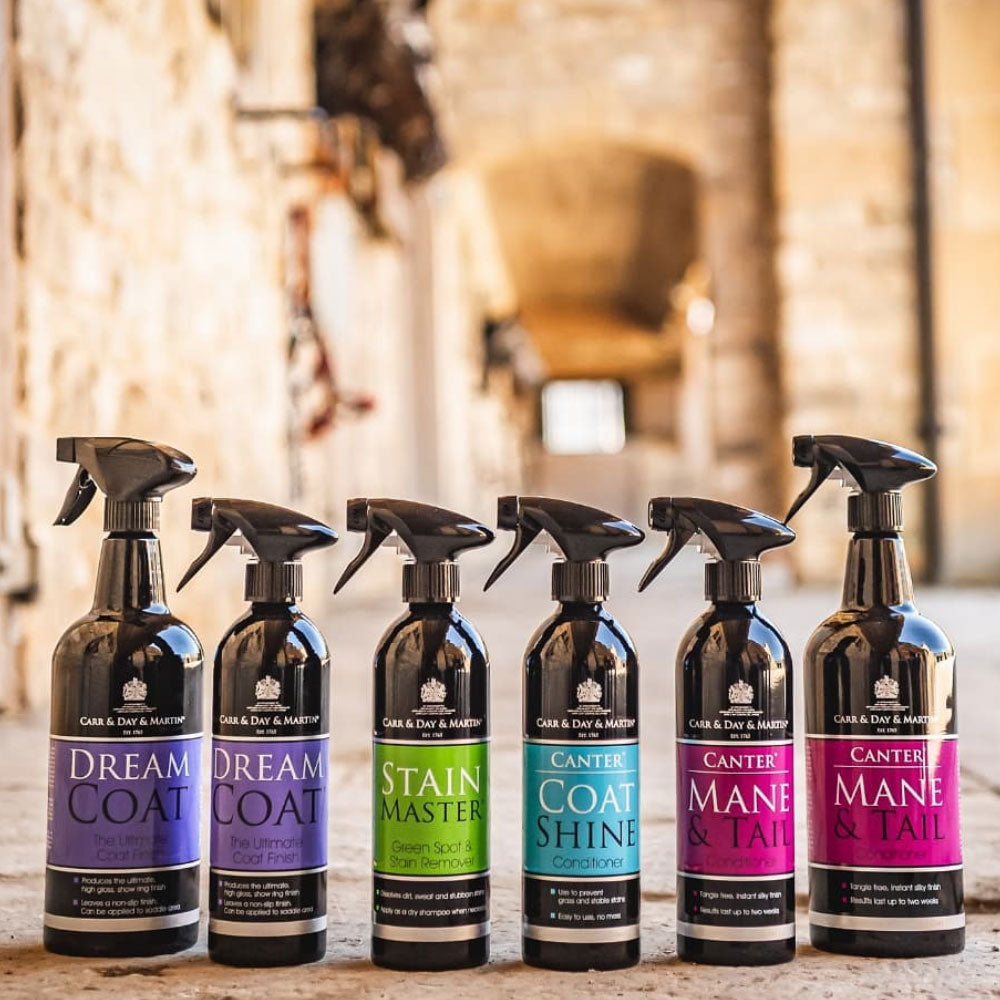 Carr & Day & Martin Dreamcoat Spray
Dreamcoat Spray produces the ultimate high gloss, non-greasy finish.
Outshine the competition with Dreamcoat, the ultimate high gloss finish. The unique non-slip formula highlights muscle definition and can be used on the saddle patch, leaving no grease or residue.
Spray Dreamcoat onto manes and tails prior to plaiting for a high shine finish.
500ml and 1 Litre.
Sian Lovatt Equestrian Journalism's Dreamcoat review
Gift Horse Eventing's Dreamcoat review
Application
Spray the fine mist over the body, mane & tail for the ultimate even application.
Brush to polish.
About Carr & Day & Martin
Carr & Day & Martin - aka Carr Day Martin - is renowned for its Cornucrescine hoof ointment and line of horse healthcare, equine grooming and leather care products.
Carr & Day & Martin is the world's oldest company involved in the manufacture of horse care products. Founded in 1765 they have held a Royal Warrant since the reign of King George IV and still hold the Royal Warrant today for the supply of quality saddlery care products to Her Majesty Queen Elizabeth II.