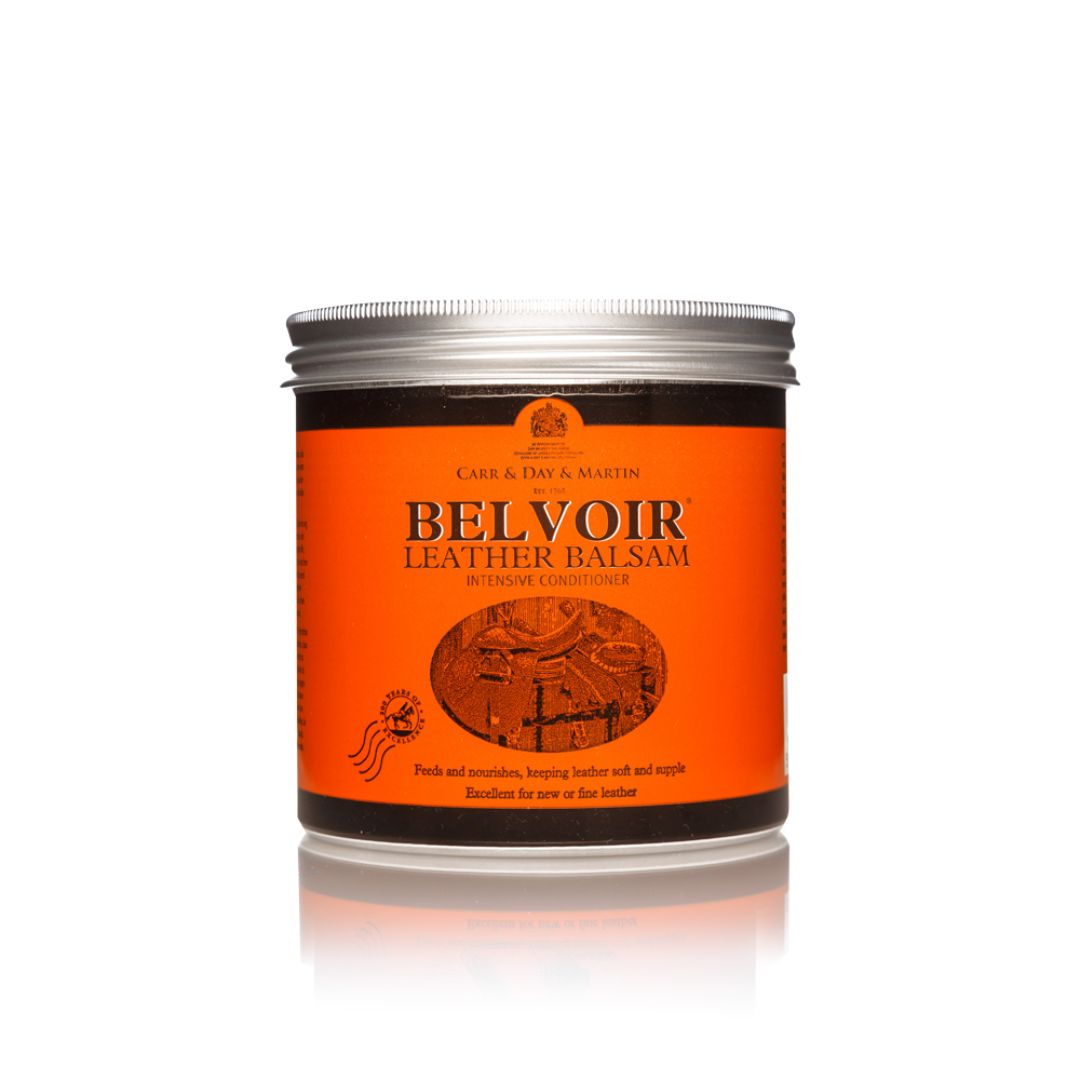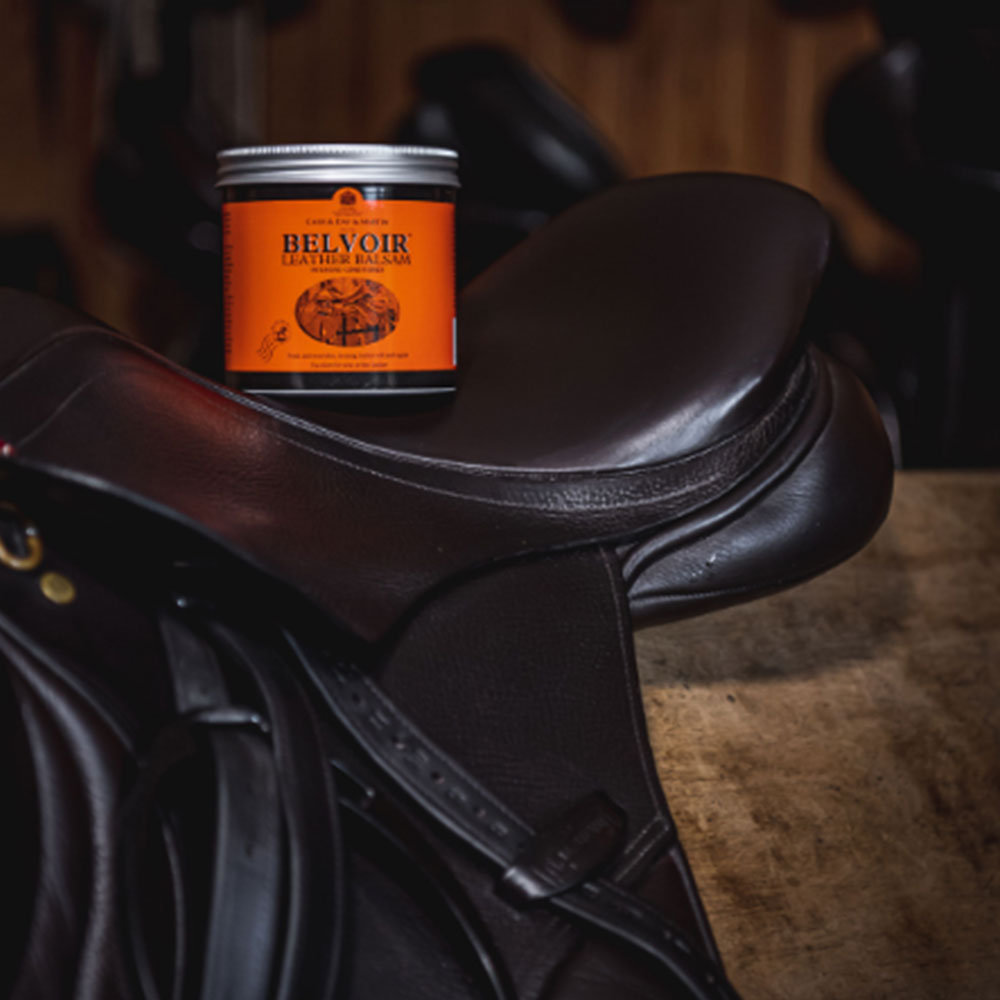 Carr & Day & Martin Belvoir Leather Balsam Intensive Conditioner
Feeds and nourishes leather. Ideal for new, fine or water saturated leather.
An intensive conditioner providing ultimate nourishment for new or fine leather as well as deeply conditioning dry or cracked leather.
The soft Lanolin and Beeswax formula keeps leather in optimum condition and add brilliant shine.
To be used after 'Step 1' Belvoir Tack Cleaner on occasions where a more intense condition is required.
500ml
Application
Apply sparingly to clean leather with a cloth or sponge and rub in.
Leave for 10 minutes to penetrate into the leather and then buff to a shine with a soft, dry cloth.
Test on a hidden area before use.
To view a product demonstration, please see the below video
About Carr & Day & Martin
Carr & Day & Martin - aka Carr Day Martin - is renowned for its Cornucrescine hoof ointment and line of horse healthcare, equine grooming and leather care products.
Carr & Day & Martin is the world's oldest company involved in the manufacture of horse care products. Founded in 1765 they have held a Royal Warrant since the reign of King George IV and still hold the Royal Warrant today for the supply of quality saddlery care products to Her Majesty Queen Elizabeth II.
Leather cream
Great product really well packed great service well recommend