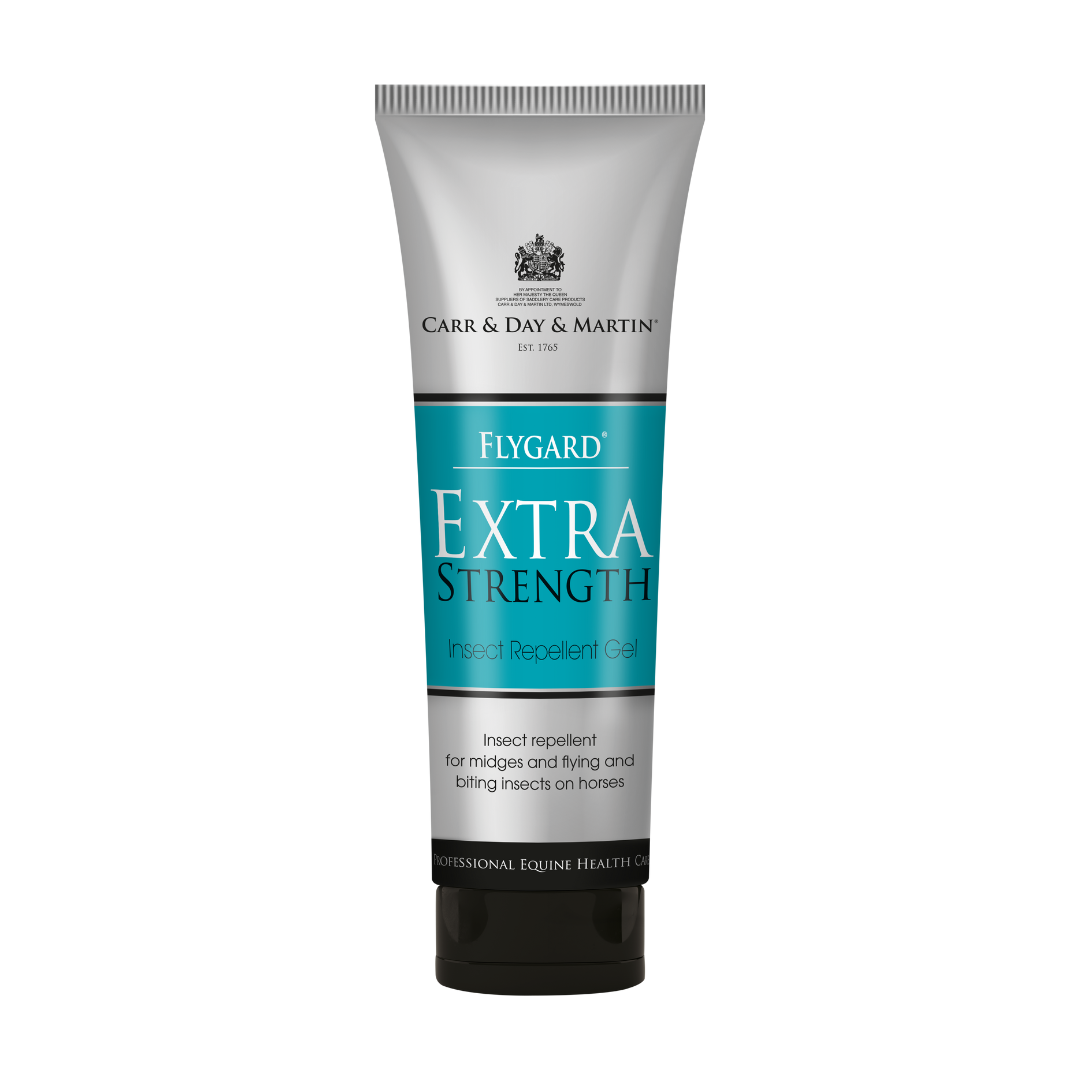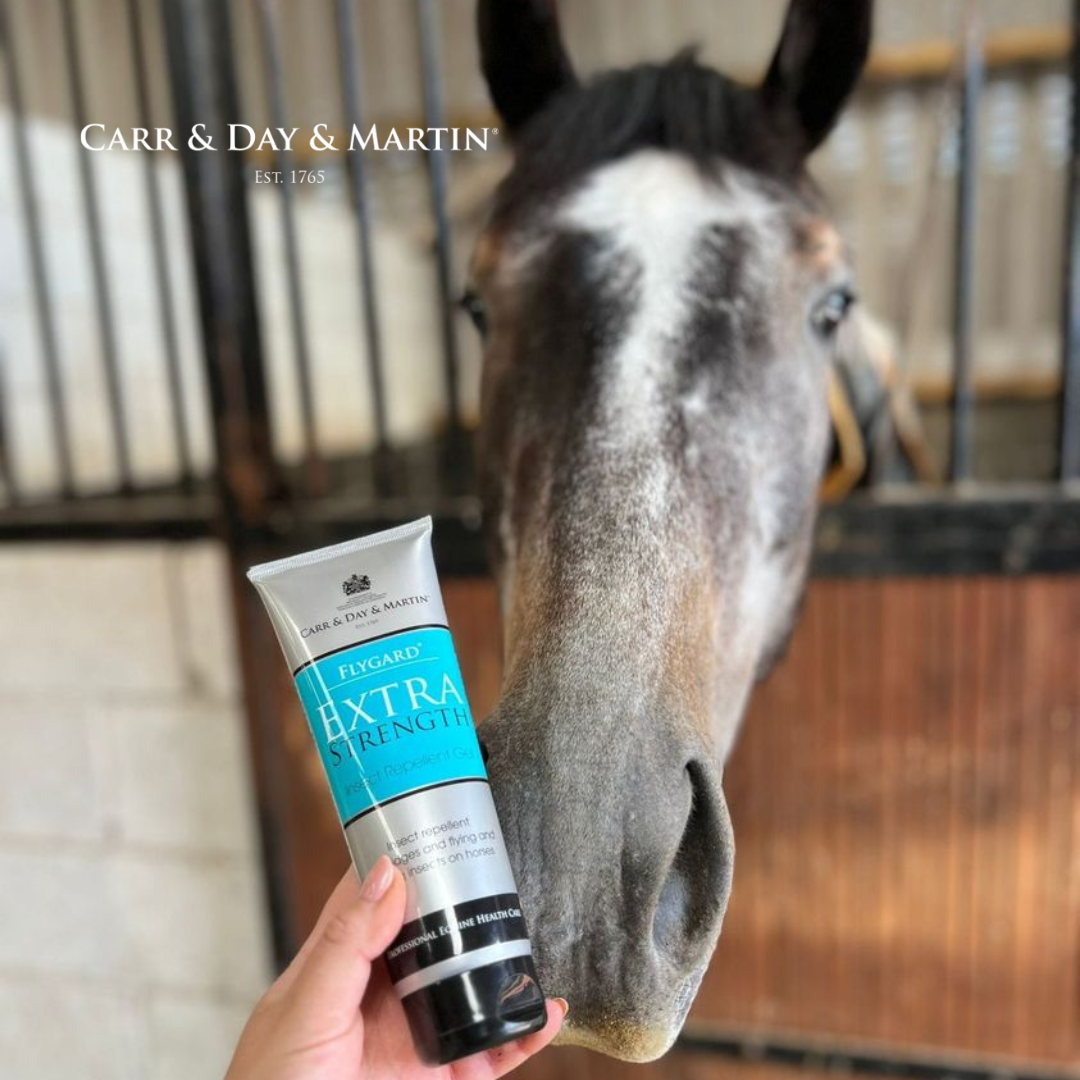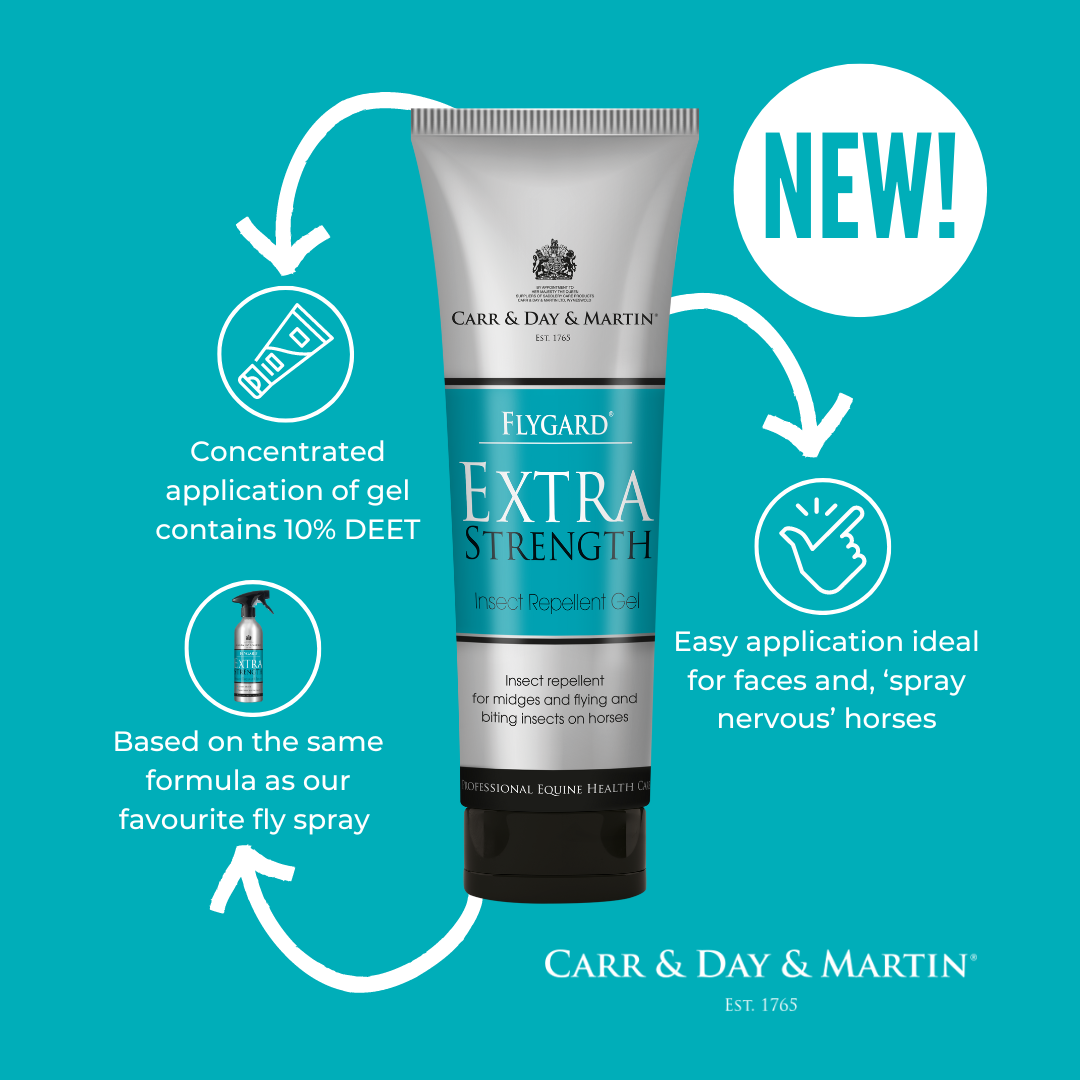 Carr & Day & Martin Flygard Extra Strength Gel
Carr & Day & Martin Flygard Extra Strength Gel is an insect gel repellent for horses.
Don't let flies ruin your summer!!
NEW FLYGARD® Extra Strength Gel is the perfect partner to the FLYGARD Extra Strength Insect Repellent Spray. Based on the same formula as our favourite fly spray our new Gel allows you to apply by hand or sponge for greater coverage.
The concentrated application of gel contains 10% DEET for optimal, long lasting protection for a more accurate and alternative application ideal for faces and, 'spray nervous' horses.
Insect repellent for horses
250ml

Not to be used on animal bedding, sleeping quarters, or where animals frequently lie.
*Use biocides safely. Always read the label and product information before use.
Application
Apply directly onto the area that requires protection from flies. Simply squirt out the gel and spread a thin layer onto the horse or apply with a cloth.
About Carr & Day & Martin
Carr & Day & Martin - aka Carr Day Martin - is renowned for its Cornucrescine hoof ointment and line of horse healthcare, equine grooming and leather care products.
Carr & Day & Martin is the world's oldest company involved in the manufacture of horse care products. Founded in 1765 they have held a Royal Warrant since the reign of King George IV and still hold the Royal Warrant today for the supply of quality saddlery care products to Her Majesty Queen Elizabeth II.