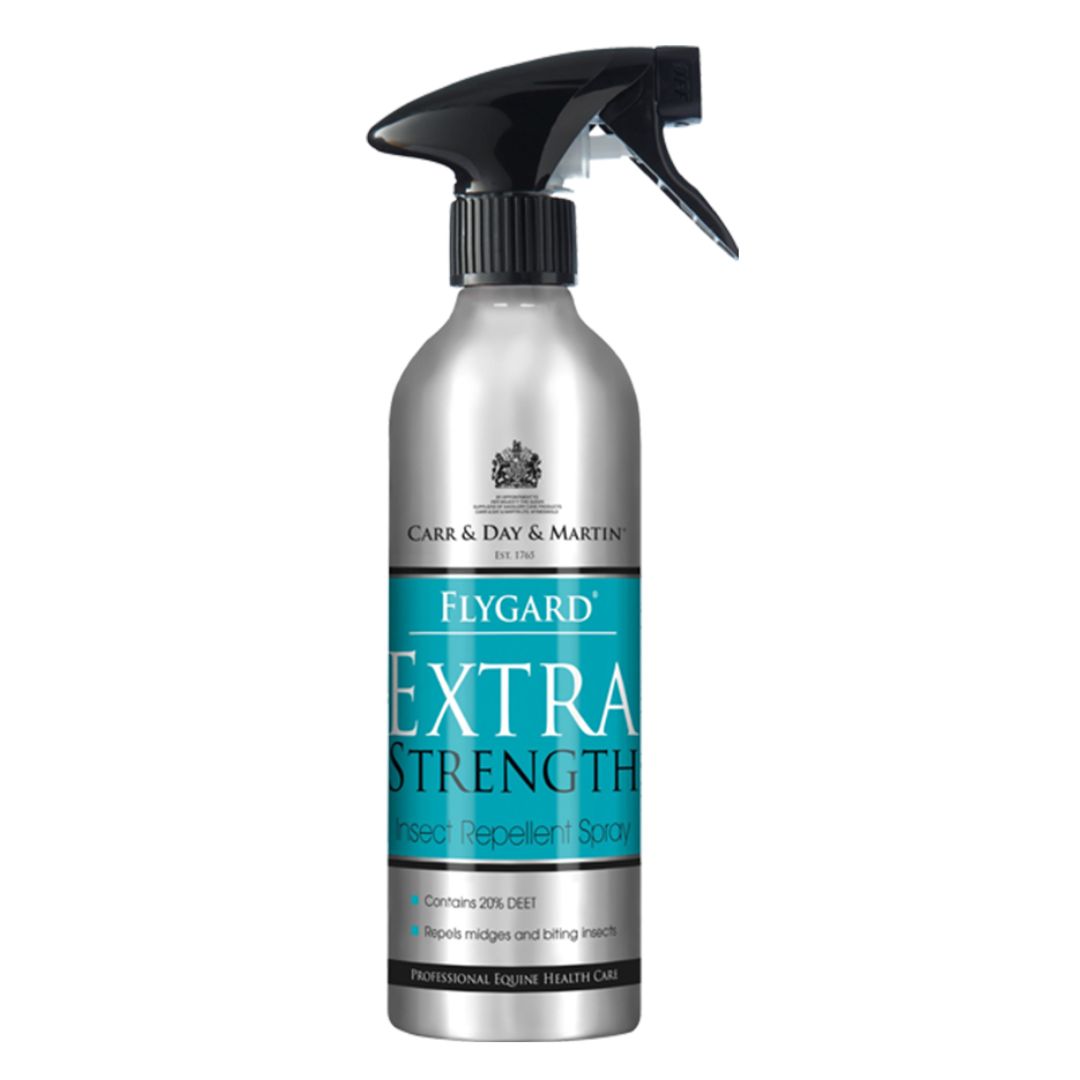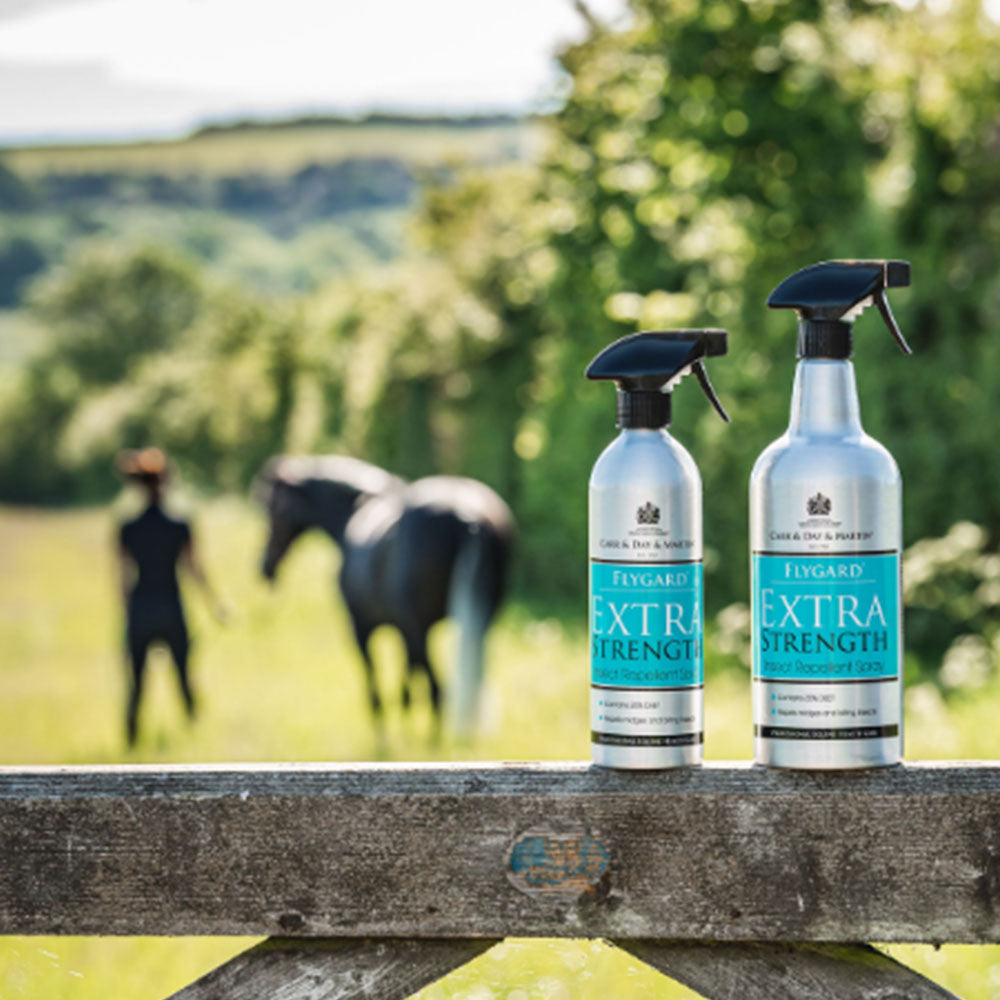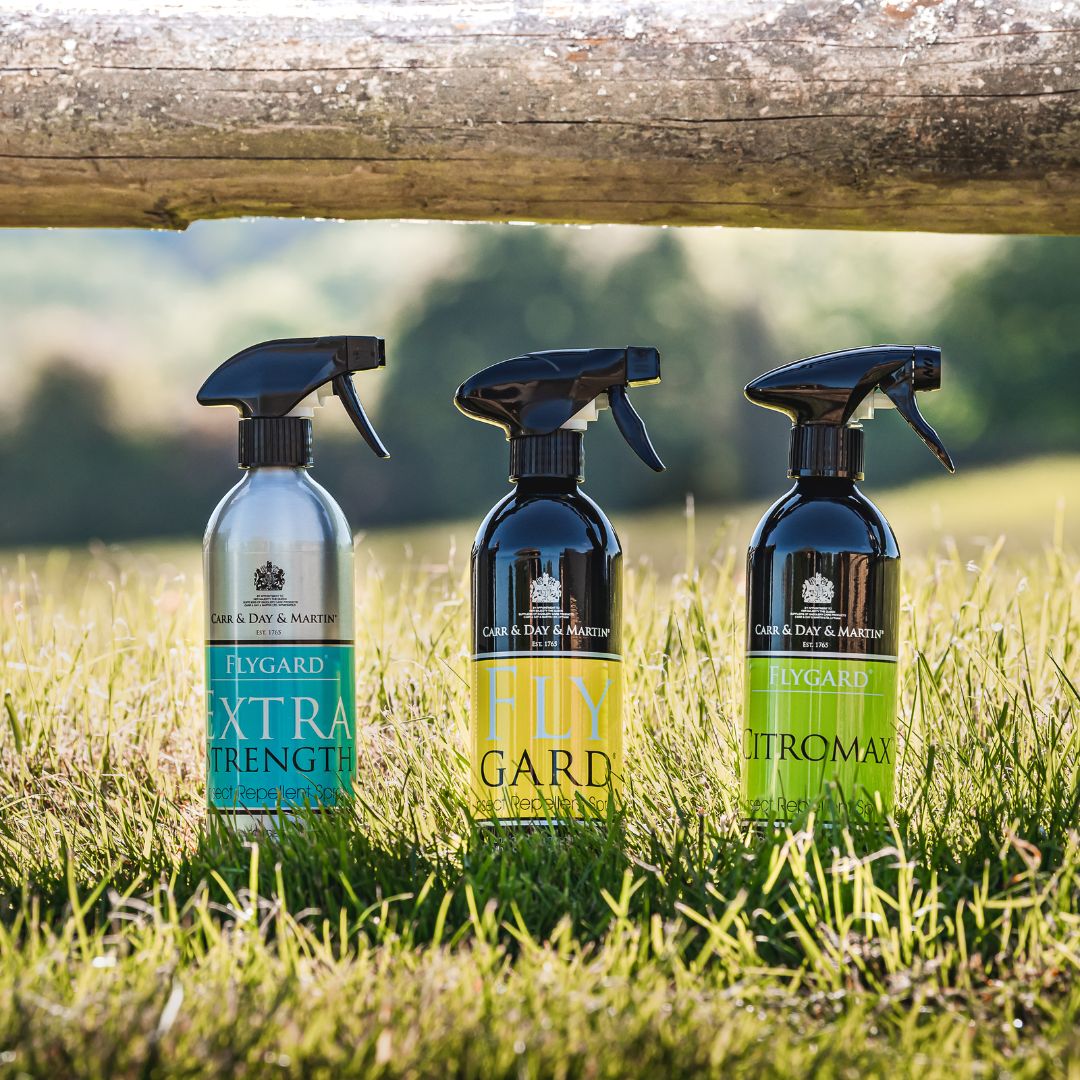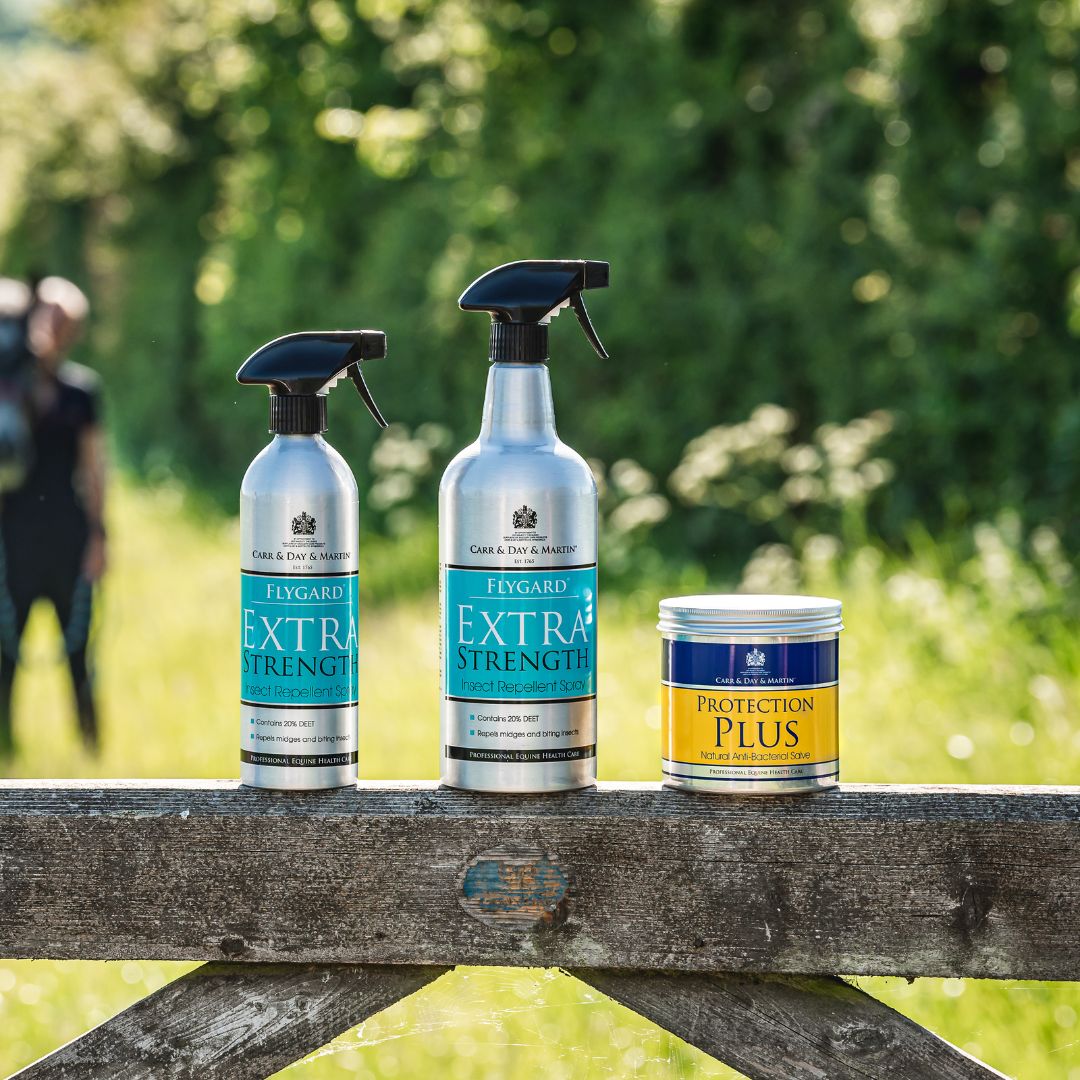 Carr & Day & Martin Extra Stength Insect Repellent
Extra Strength Insect Repellent
Optimum DEET. Powerful insect repellent; repels midges and all flying and biting insects effectively
Extra Strength Insect Repellent is an effective alternative to a natural-based repellent. This powerful formula gives maximum protection from midges and biting insects.
Contains the proven, researched, active ingredient DEET, at an optimum level of 20% for powerful, long-lasting protection.
500ml and1L
Application
Shake well and spray liberally onto the horse or apply with a cloth, taking care to avoid eyes and mucous membranes. If using for the first time, test on a small area of skin to establish suitability. Provides instant protection, apply twice daily for maximum protection.
Key Ingredients
• DEET (diethyl-m-toluamide) – an effective chemical developed by the Armed Forces to repel insects in the jungle.
Size: 500ml, 1L
Use biocides safely. Always read the label and product information before use.
About Carr & Day & Martin
Carr & Day & Martin - aka Carr Day Martin - is renowned for its Cornucrescine hoof ointment and line of horse healthcare, equine grooming and leather care products.
Carr & Day & Martin is the world's oldest company involved in the manufacture of horse care products. Founded in 1765 they have held a Royal Warrant since the reign of King George IV and still hold the Royal Warrant today for the supply of quality saddlery care products to Her Majesty Queen Elizabeth II.
Great for Hacking in the sun
Brilliant for annoying flies
Great repellent
The best one I have used to date! And I have used A LOT!! Wish it came in a 5L refill size!!
Carr & Day & Martin Flygard Extra Stength
Definitely the best fly spray I have used. Smells great and very effective. Makes hacking during the summer much more enjoyable and the horses are less stress by the flies.
Carr, day, Martin fly gaurd
After having a problem with my delivery. They were very helpful and rectified the problem straight away
100% Recommend
The best fly spray I have used