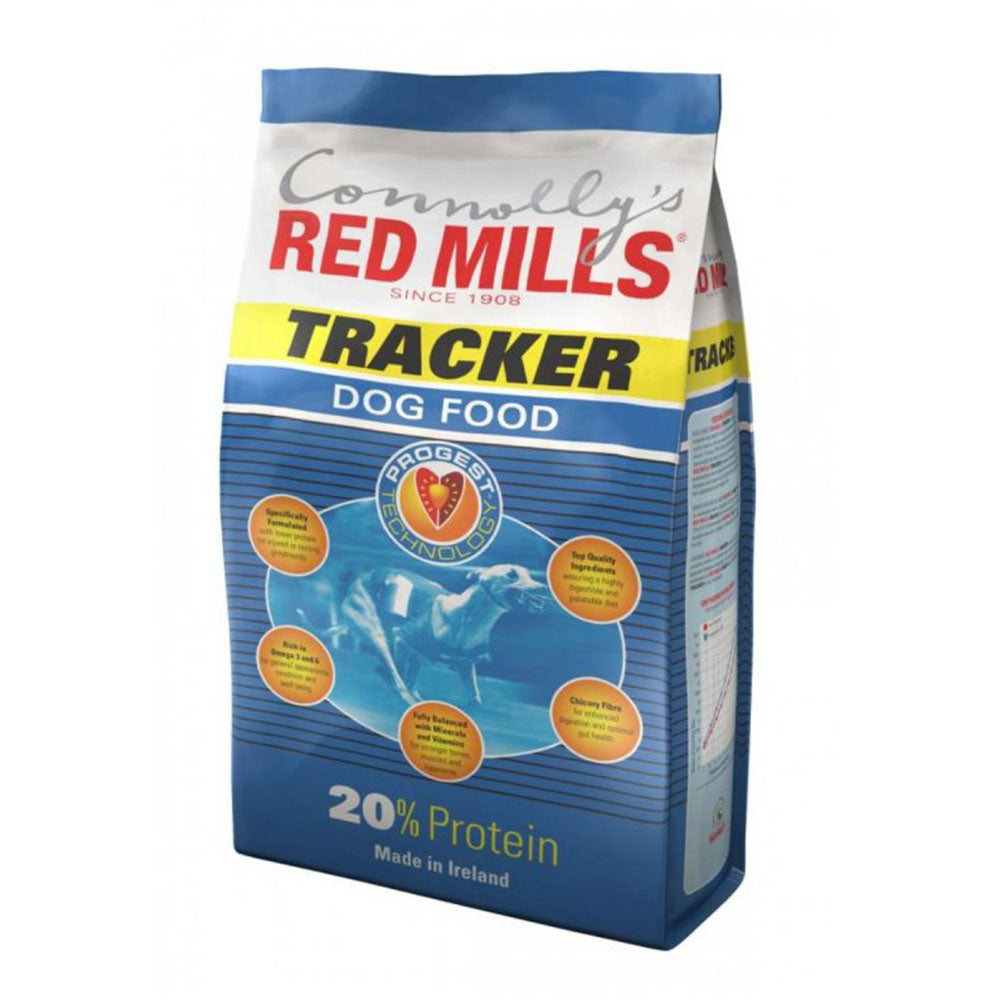 Tracker Dog Food - 6 Pack
Connolly's RED MILLS Tracker is a resting dog feed designed to meet the needs of racing dogs when resting.
Tracker is also suitable for use with meat or fish for those who wish to supplement the prepared feed without overfeeding protein, or energy, when racing.
Lower protein for resting or injured greyhounds
Top quality ingredients ensuring a highly digestible & palatable diet
Chicory fibre for enhanced digestion & optimal gut health
Rich in Omega 3 & 6
15kg per bag
Zita and Chester's new food
Both dogs are enjoying Red Mills tracker, they are now on it fully after the transition from their old food. One happy Bracco and one very happy Fox Red Lab
Excellent
Great service
Great food
Dogs are very happy !
Great feed, great price and great service.
We run 3 working collies and a whippet and so feed bills can be quite high and many dog foods there's a lot of waste comes out the other end too!! We found Red Mills Tracker and the dogs love it. One is a fussy eater and she is eating it regularly even. The waste out the other end is reduced in comparison to other brands and stools are firm. Would highly recommend the bulk option if you have several dogs it makes it much more affordable. Highly recommend this feed and company.
Tracker
i have been using red mills to feed my labs 7 of them for about 18 years ,and all the dogs we have had have lived long and heathy live's.
Brilliant
Easy to order..speedy delivery..Will order again..Will recommend