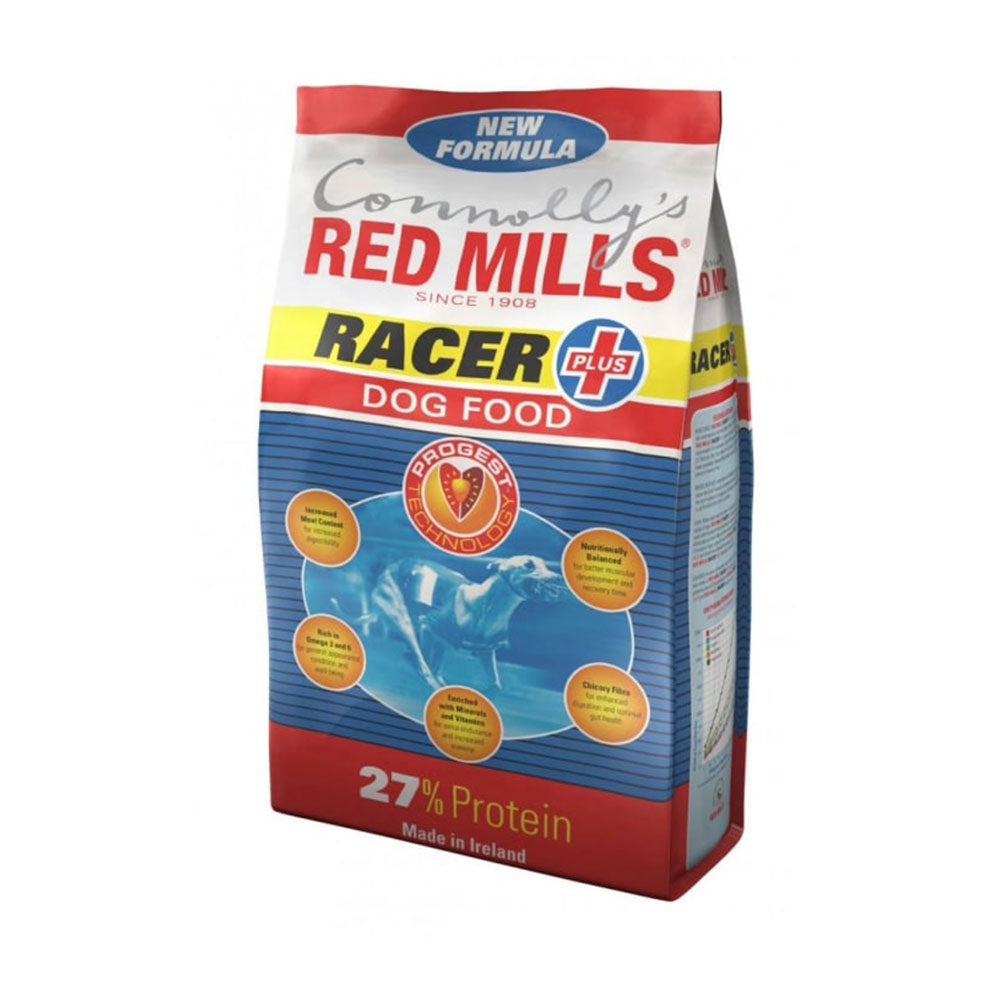 Racer Plus Dog Food - 6 Pack
Connolly's RED MILLS Racer Plus is a high performance feed designed to meet the needs of pups, saplings, stud dogs, brood bitches and racing dogs in training. 
Increased meat content for increased digestibility
Rich in Omega 3 & 6
Enriched with vitamins and minerals for extra endurance & increased stamina
Chicory fibre for enhanced digestion & optimal gut health
15kg per bag 
Redmills Racer.
Good to be back with Redmills.
Half the stools and half the price of the last feed we were using. Dogs still looking great.
Racer plus
I have put my 3 Irish wolfhounds on as I was having trouble with upset tummies and the amount of poo produced.
I have no upset tummies
Poo is firm and formed, however they is very little poo produced compared to prior to using racer plus
Very good working dog food keeps good condition on the dogs and gives them plenty energy