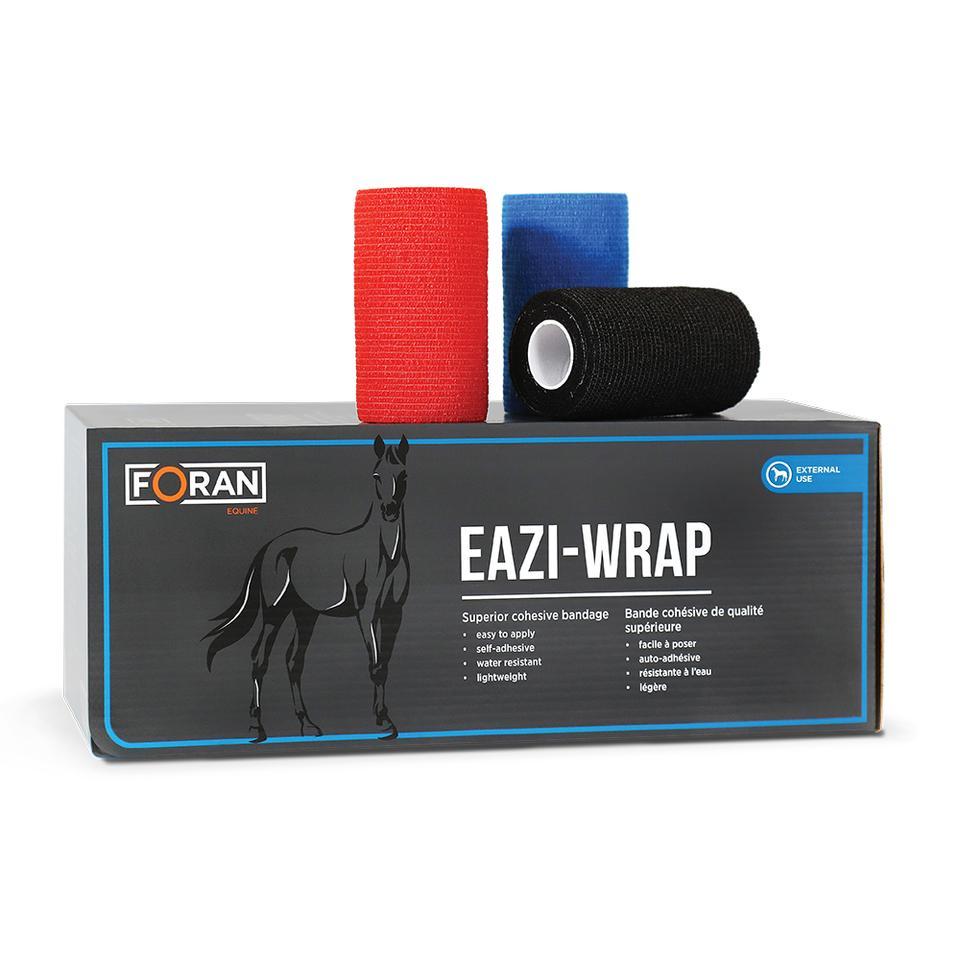 Foran Equine EaziWrap Bandage
Foran Equine EaziWrap Bandage is an economical, self-adhesive, strong bandage.
Suitable for:
All horses.
Eazi-Wrap is a flexible, strong bandage that is easy to tear at the desired length and is water repellent. Light stretch for easy contouring of bandage to any leg area.
This stable essential is ideal for use with Foran Equine's Veterinary Cotton Padding or Animal Eazi-Care for bandaging and wound care.
Available in red, blue and black with size of 10cm x 4.5m.
The Strict Anti-Doping Formulation Ensured (S.A.F.E) marks Foran Equine EaziWrap Bandage as free from prohibited substances and safe for use in competition and racing horses.
Directions for use
Use as a bandage for legs as required. For external use only.
About Foran Equine
Specialised in healthcare and performance supplements for over 45 years. Working with some of the best horses in the world, specialising in all high-performance disciplines from horse racing, to show jumping, eventing, dressage, and breeding.
With the support of an expert technical team, to offer the complete nutritional package, one that you can trust and that puts the needs of your horse at the centre of everything they do.
Vitamins & Minerals, Performance, Electrolytes, Digestion, Calming, Respiration, Joints & Mobility, Hoof Care, Breeding, Stables Essentials.
Shipping to the UK only
Great quality
Stronger than provet vet wrap