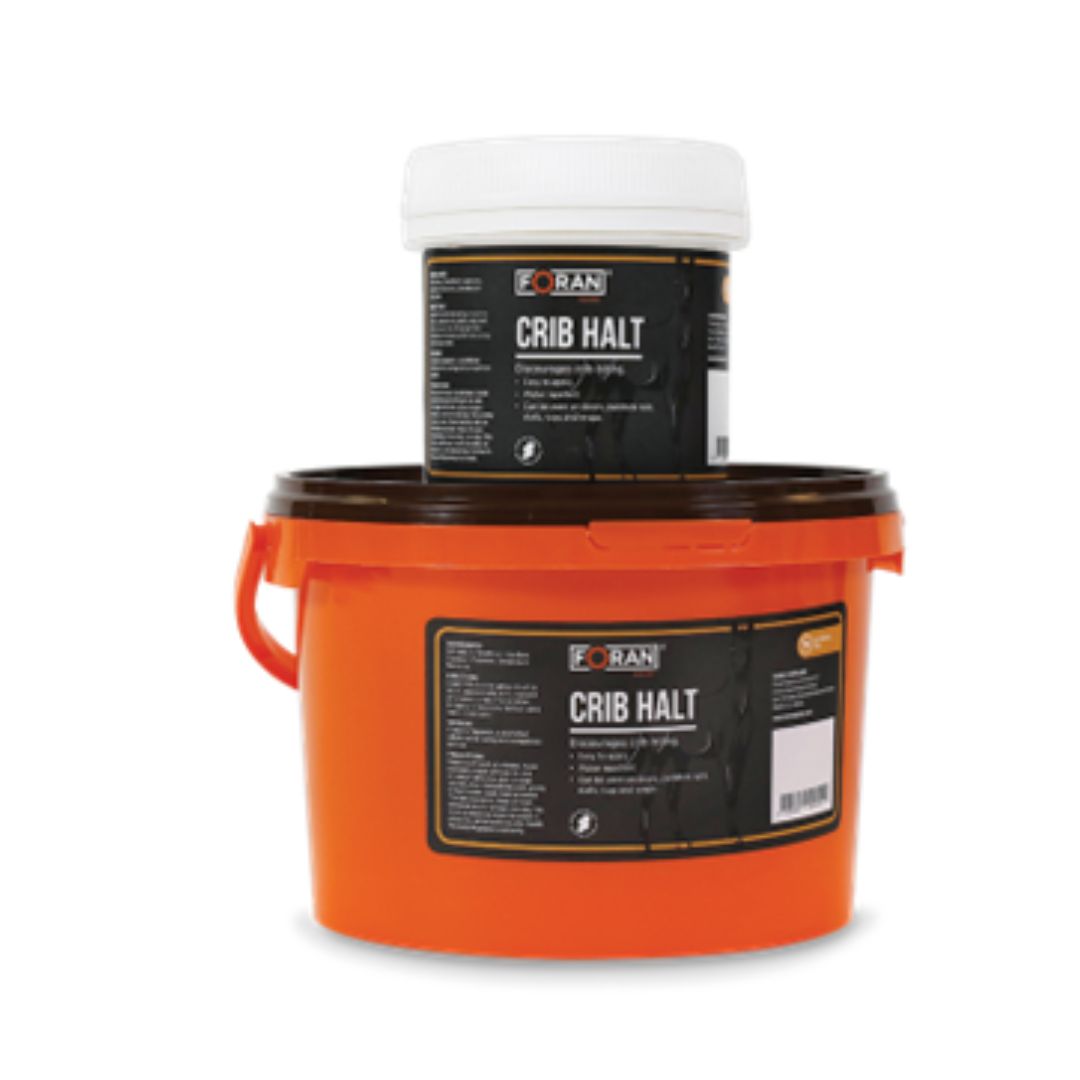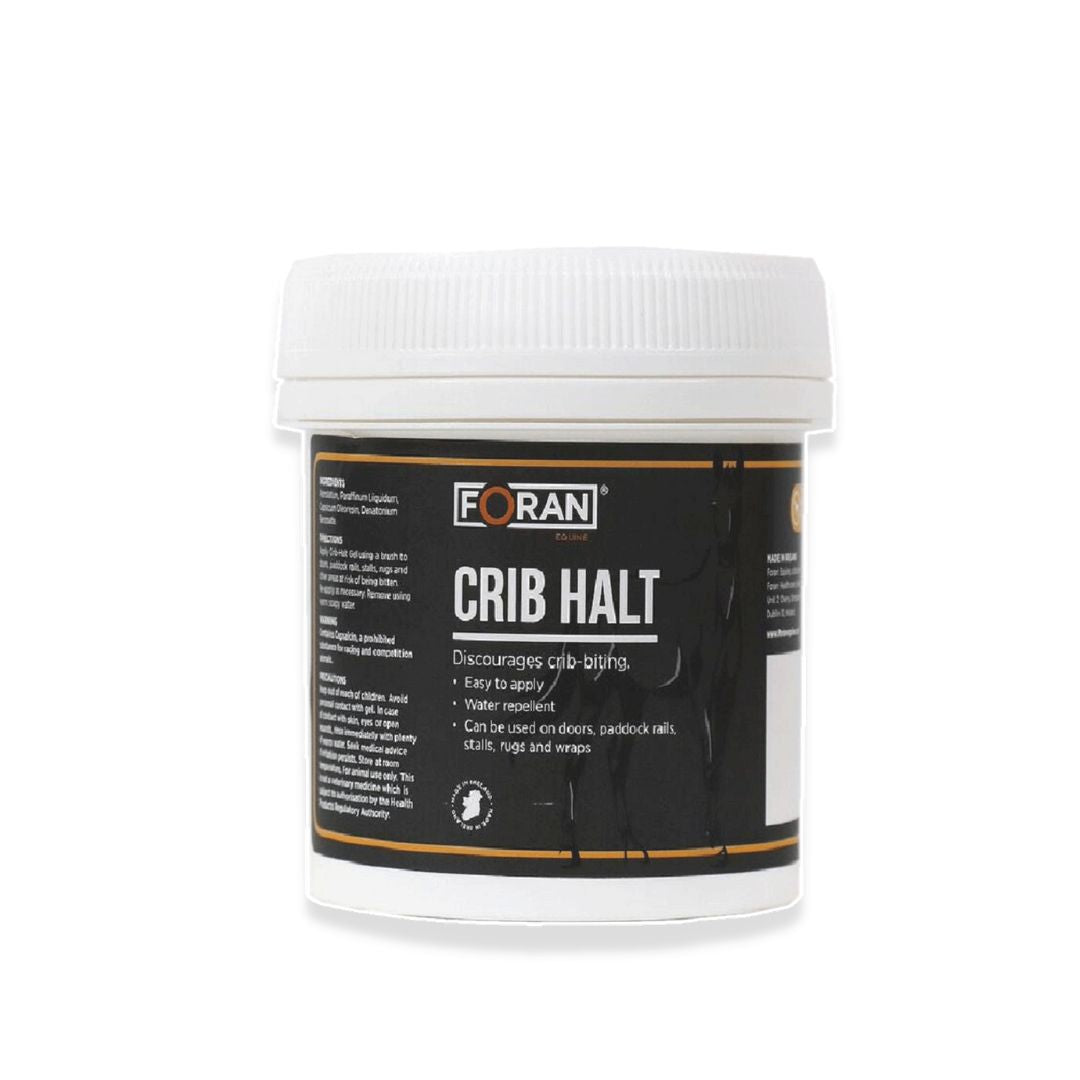 Foran Equine Crib-Halt Gel
Foran Equine Crib-Halt Gel is an easy to apply, proven anti-cribbing gel.
Suitable for:
All stables.
Trusted, proven formula anti-cribbing gel containing astringent capsaicin to stop horse's unwanted chewing. Tough, strong and waterproof.
One application is effective. Not suitable for competition horses
Directions for use
Apply using a brush or gloved hand to doors, paddock rails, stalls, rugs and other areas at risk of being bitten.
Re-apply as necessary.
About Foran Equine
Specialised in healthcare and performance supplements for over 45 years. Working with some of the best horses in the world, specialising in all high-performance disciplines from horse racing, to show jumping, eventing, dressage, and breeding.
With the support of an expert technical team, to offer the complete nutritional package, one that you can trust and that puts the needs of your horse at the centre of everything they do.
Vitamins & Minerals, Performance, Electrolytes, Digestion, Calming, Respiration, Joints & Mobility, Hoof Care, Breeding, Stables Essentials.
Shipping to the UK only
Great
Easy to apply and horses not even tried touching it