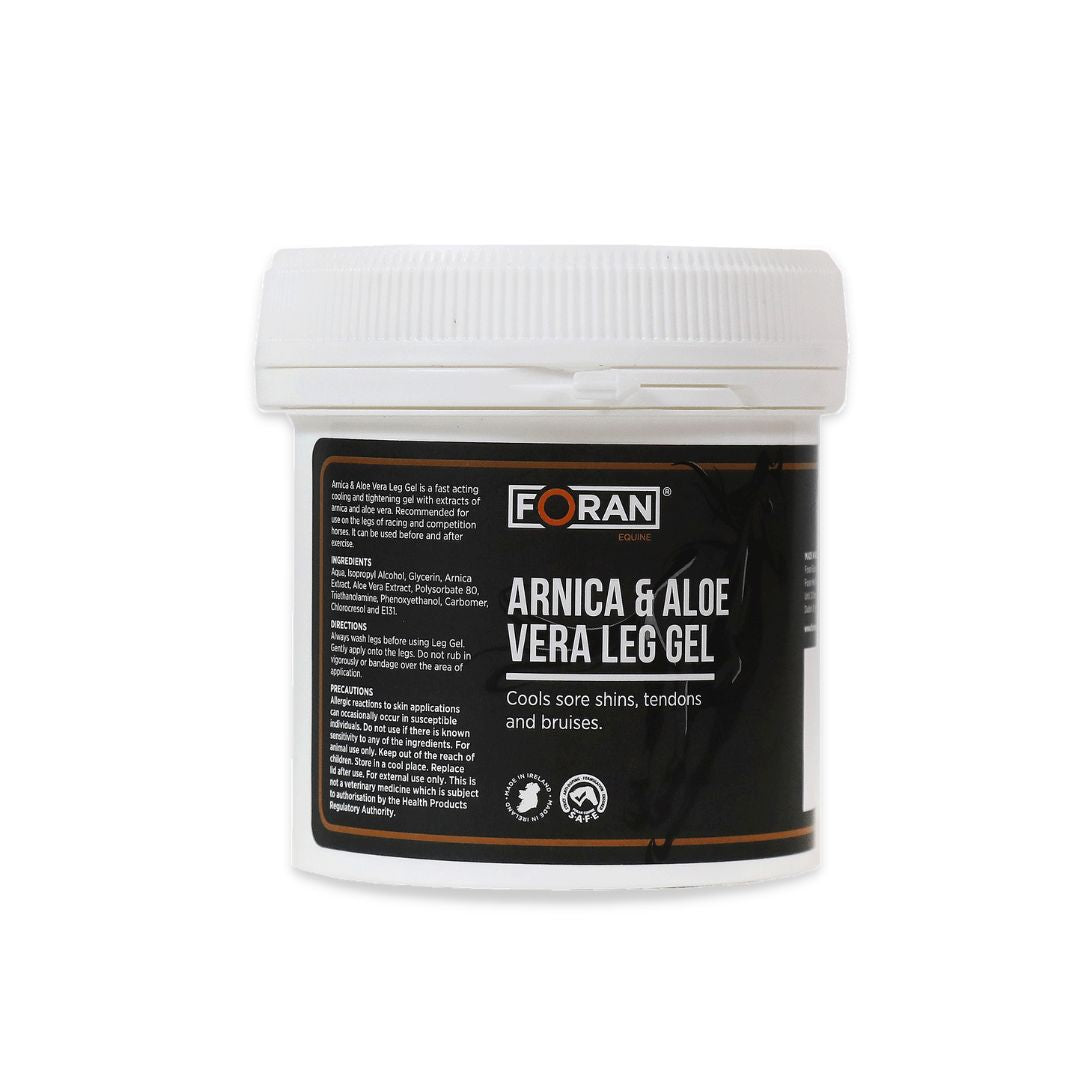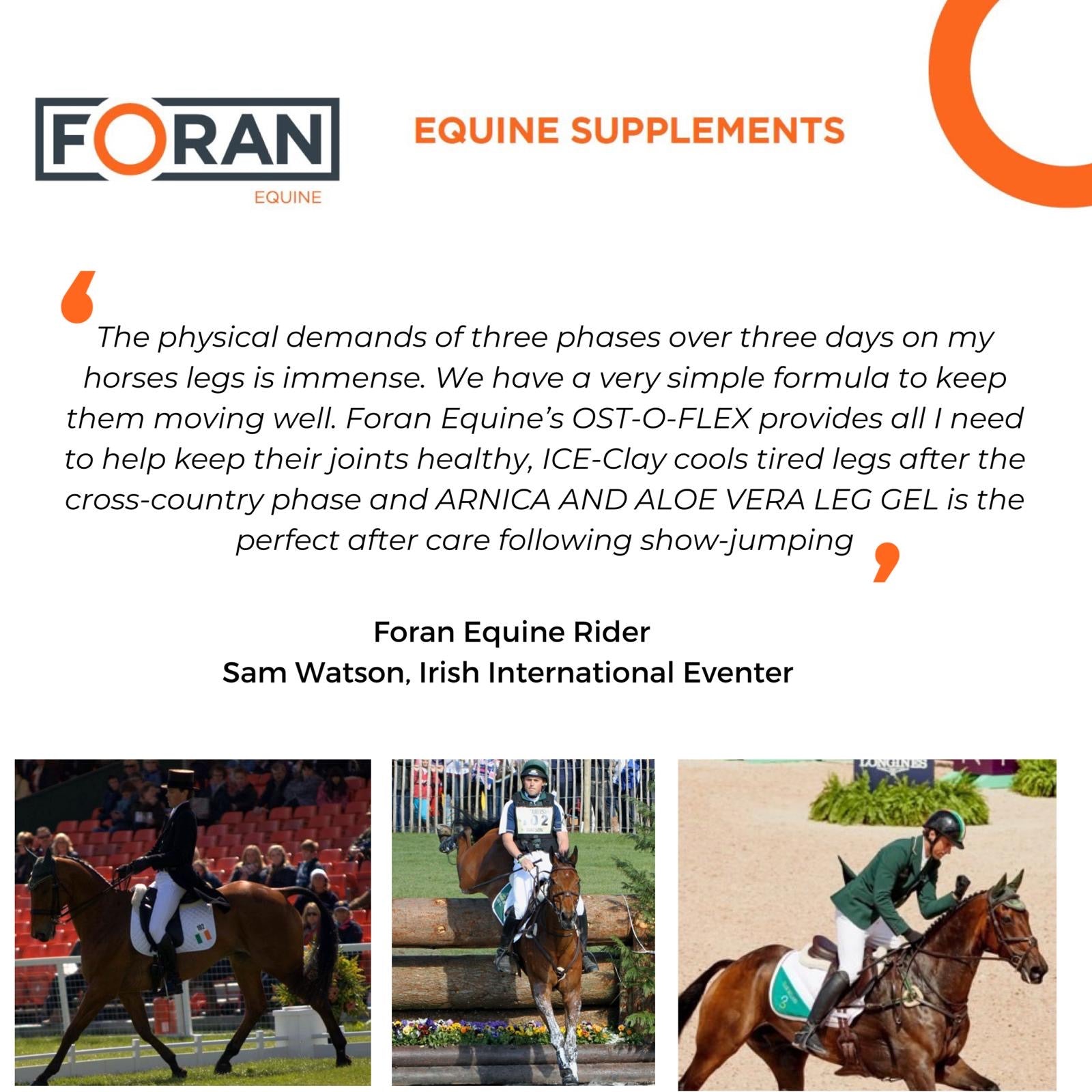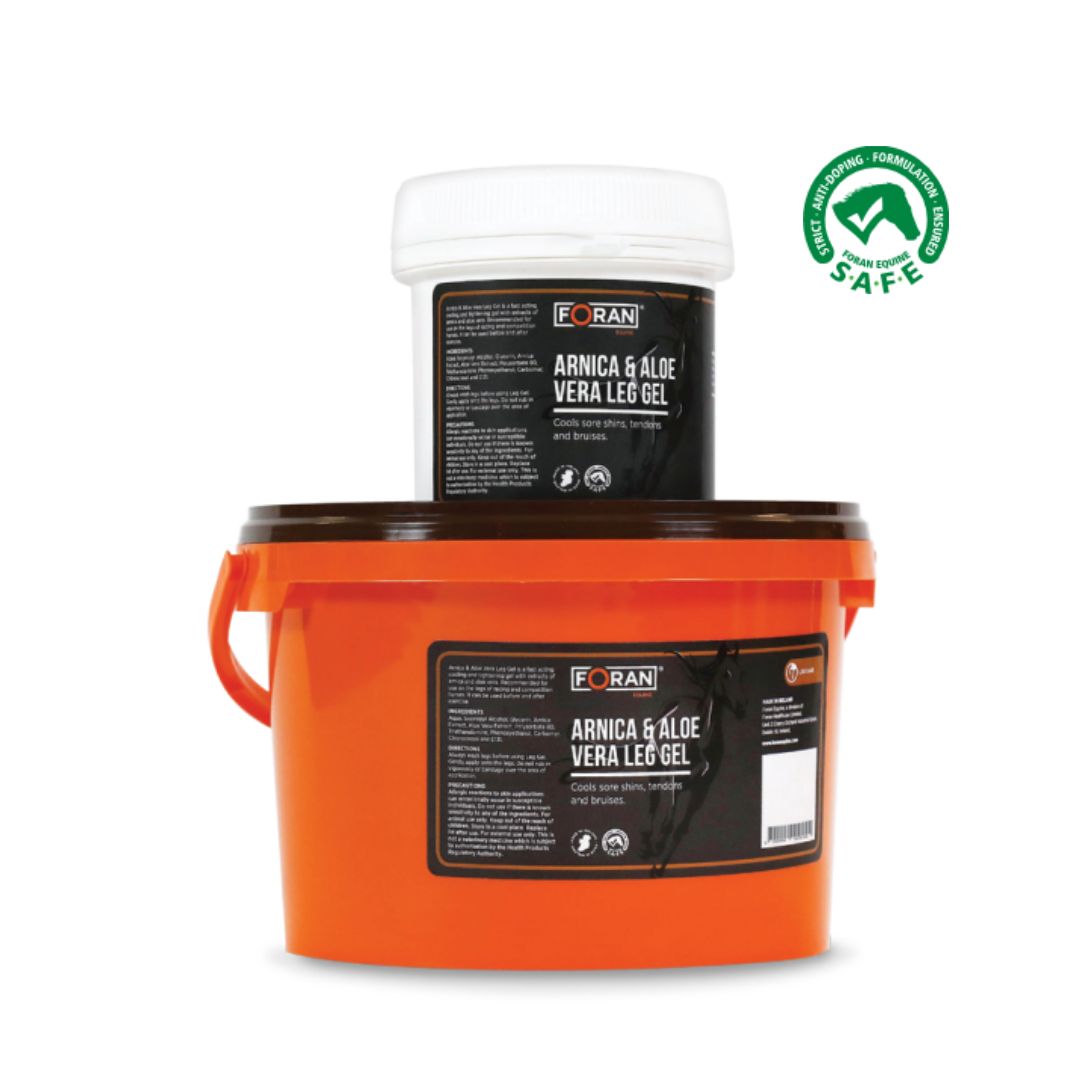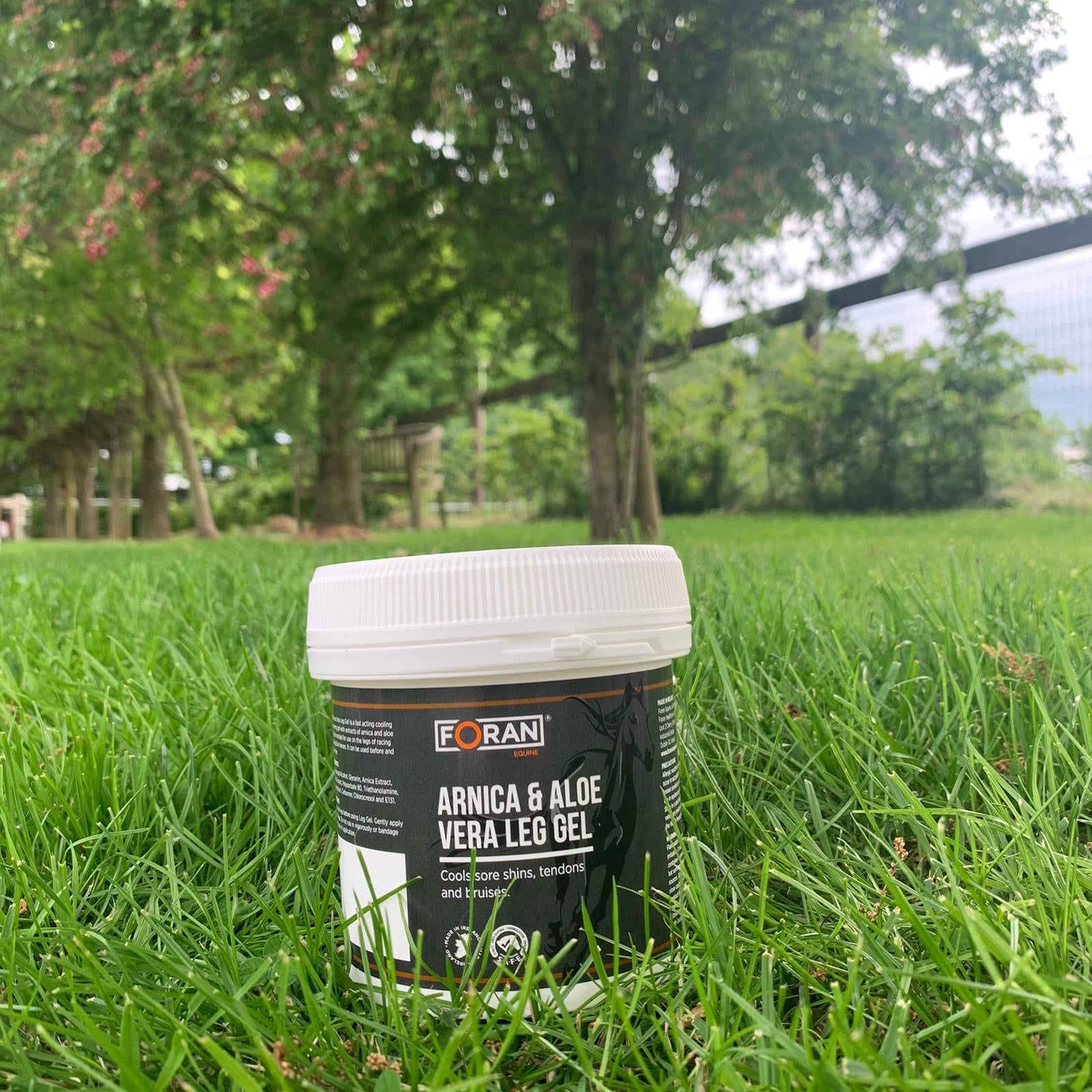 Foran Equine Arnica & Aloe Vera Leg Gel
Cooling and soothing gel with arnica and aloe vera.
Suitable for:
All horses.
Effective cooling and soothing gel with arnica and aloe vera aids healing of injured or bruised areas, sore shins and revitalises hot, tired legs.
Contains arnica for bruising and aloe vera, a natural antiseptic.
The Strict Anti-Doping Formulation Ensured (S.A.F.E) marks Foran Equine Arnica & Aloe Vega Leg Gel as free from prohibited substances and are safe for use in competition and racing horses.
Directions for use
Gently apply to clean legs. For external use only.
About Foran Equine
Specialised in healthcare and performance supplements for over 45 years. Working with some of the best horses in the world, specialising in all high-performance disciplines from horse racing, to show jumping, eventing, dressage, and breeding.
With the support of an expert technical team, to offer the complete nutritional package, one that you can trust and that puts the needs of your horse at the centre of everything they do.
Vitamins & Minerals, Performance, Electrolytes, Digestion, Calming, Respiration, Joints & Mobility, Hoof Care, Breeding, Stables Essentials.
Shipping to the UK only
Excellent for bumps
Stops sore spots if applied after horse gets a knock or kick while out in the field