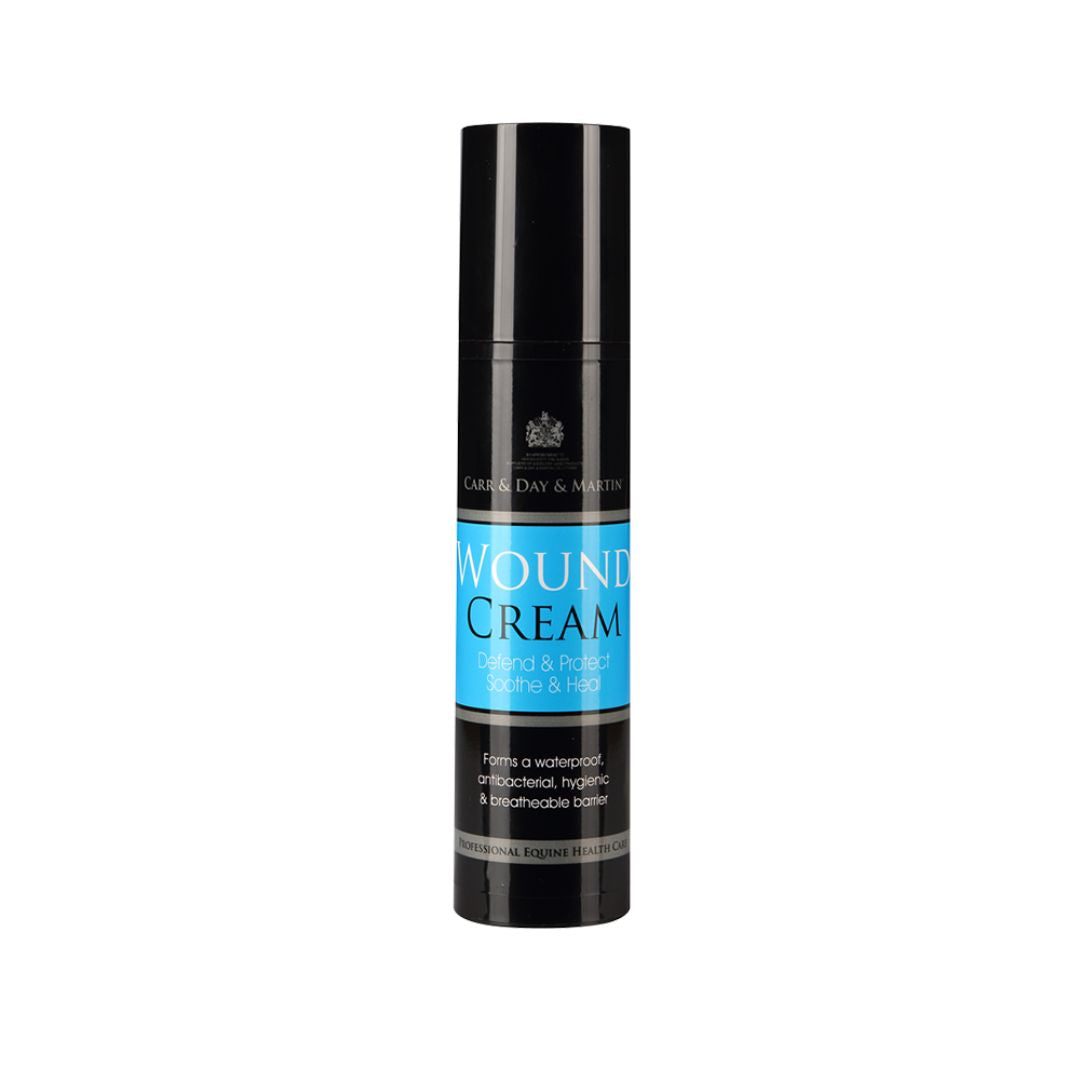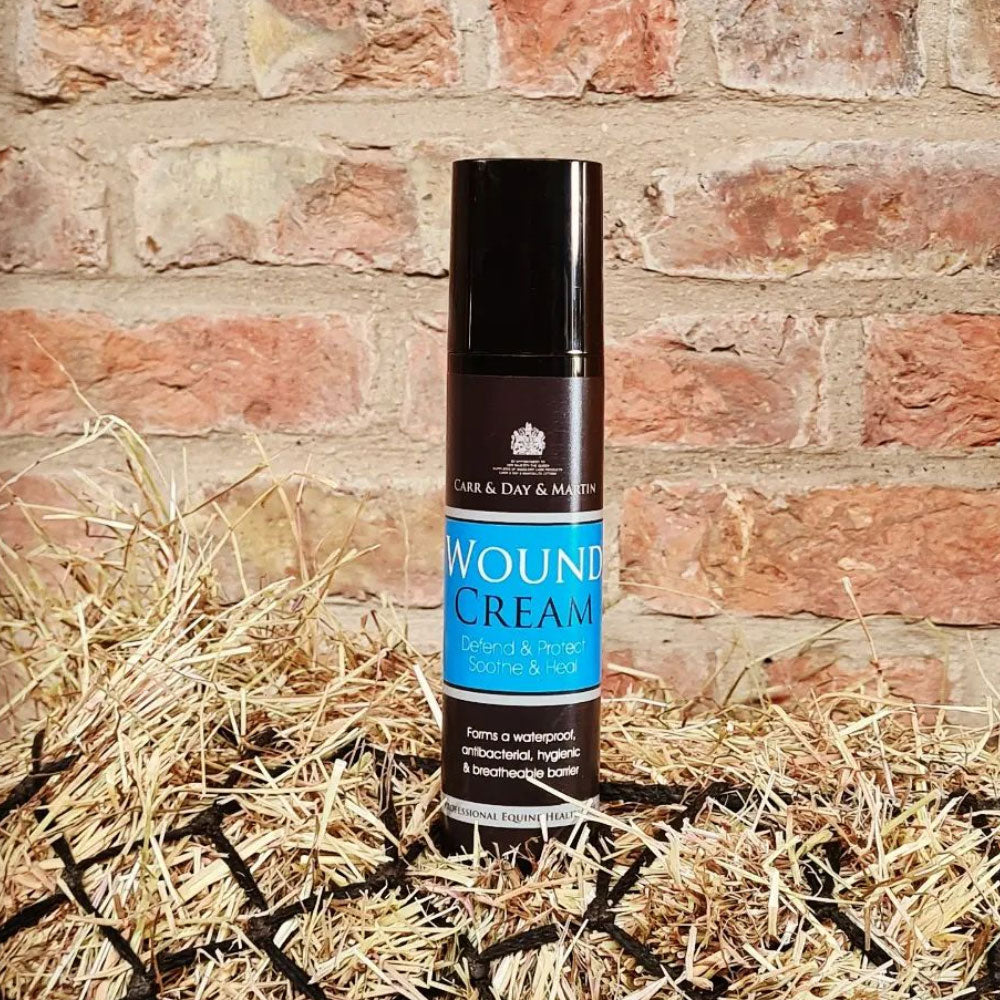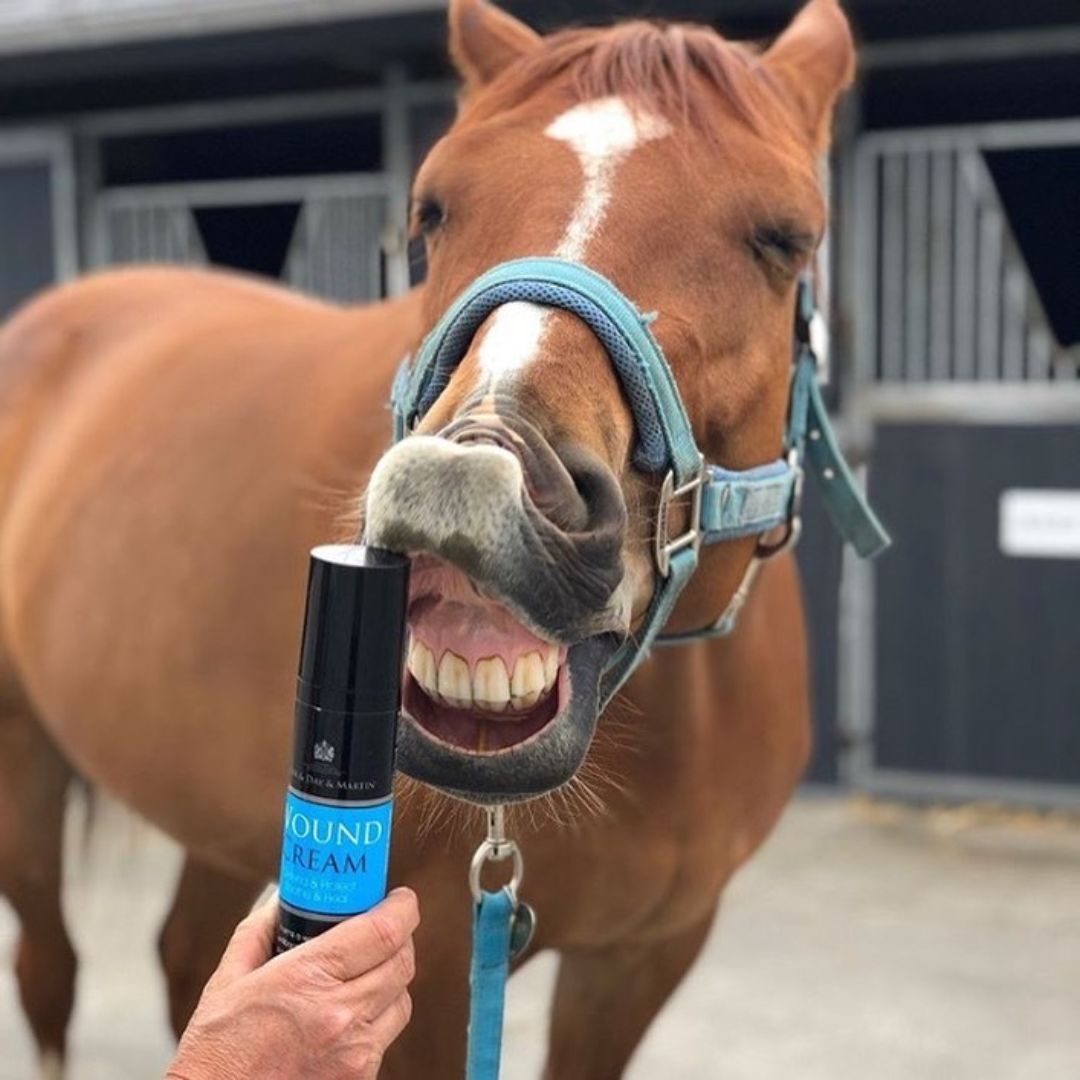 Carr & Day & Martin Wound Cream
Wound Cream is a soothing cream that aids the natural healing process.
Advanced, scientific formula allows the skin to breathe freely and heal 'correctly' in beneficial moist conditions, helping to reduce healing time of minor cuts, scratches, and abrasions.
Comes in an easy to use pump bottle for hygienic application to prevent cross-contamination.
Great for minor wounds and also suitable for skin conditions such as mud fever.
180g
Application
Ensure the area is clean and dry.
For minor cuts: Apply liberally ensuring all the affected skin is covered. Re-apply once or twice daily.
For horses known to suffer from winter skin conditions: Apply on a daily basis to vulnerable or damaged areas.
Key Ingredients
About Carr & Day & Martin
Carr & Day & Martin - aka Carr Day Martin - is renowned for its Cornucrescine hoof ointment and line of horse healthcare, equine grooming and leather care products.
Carr & Day & Martin is the world's oldest company involved in the manufacture of horse care products. Founded in 1765 they have held a Royal Warrant since the reign of King George IV and still hold the Royal Warrant today for the supply of quality saddlery care products to Her Majesty Queen Elizabeth II.