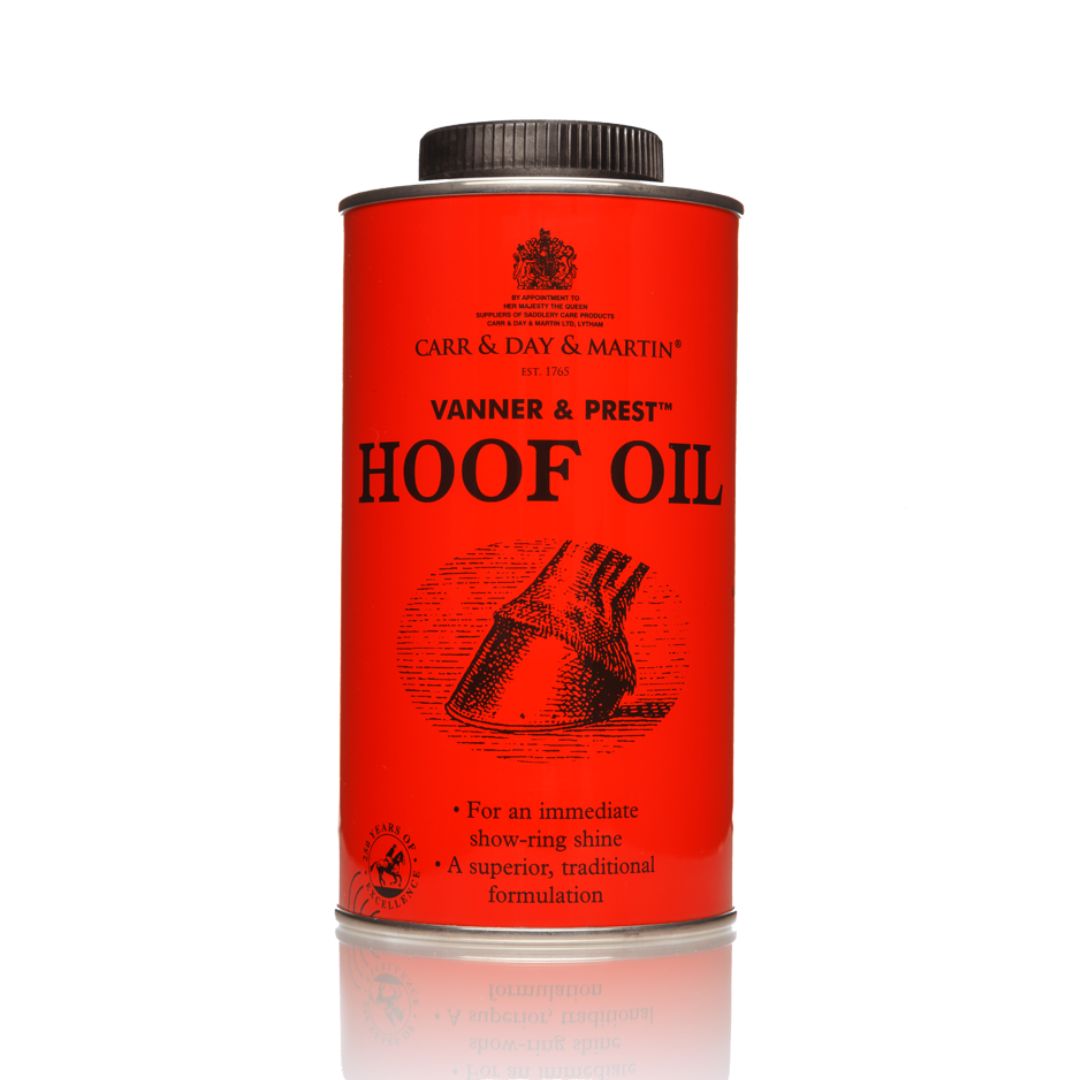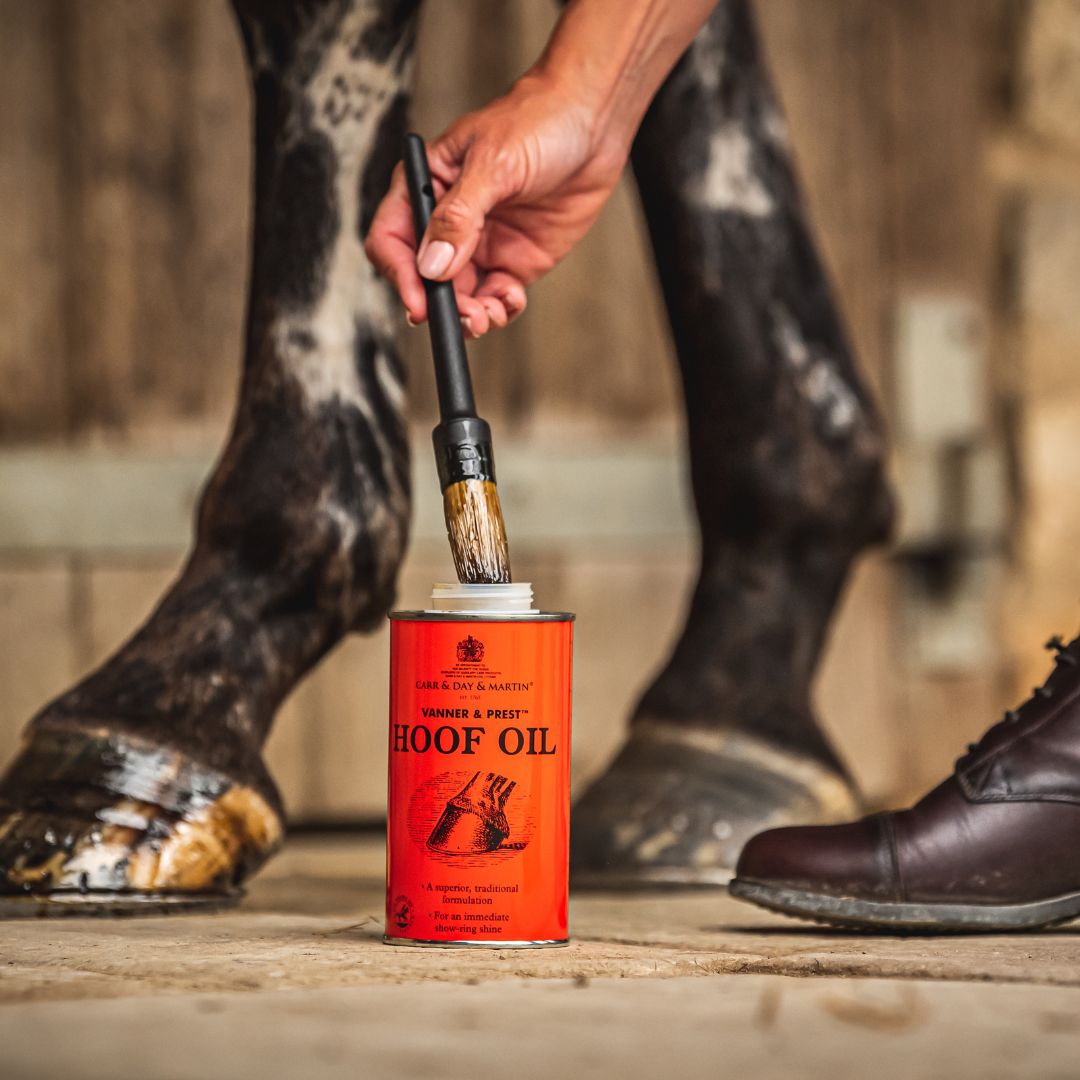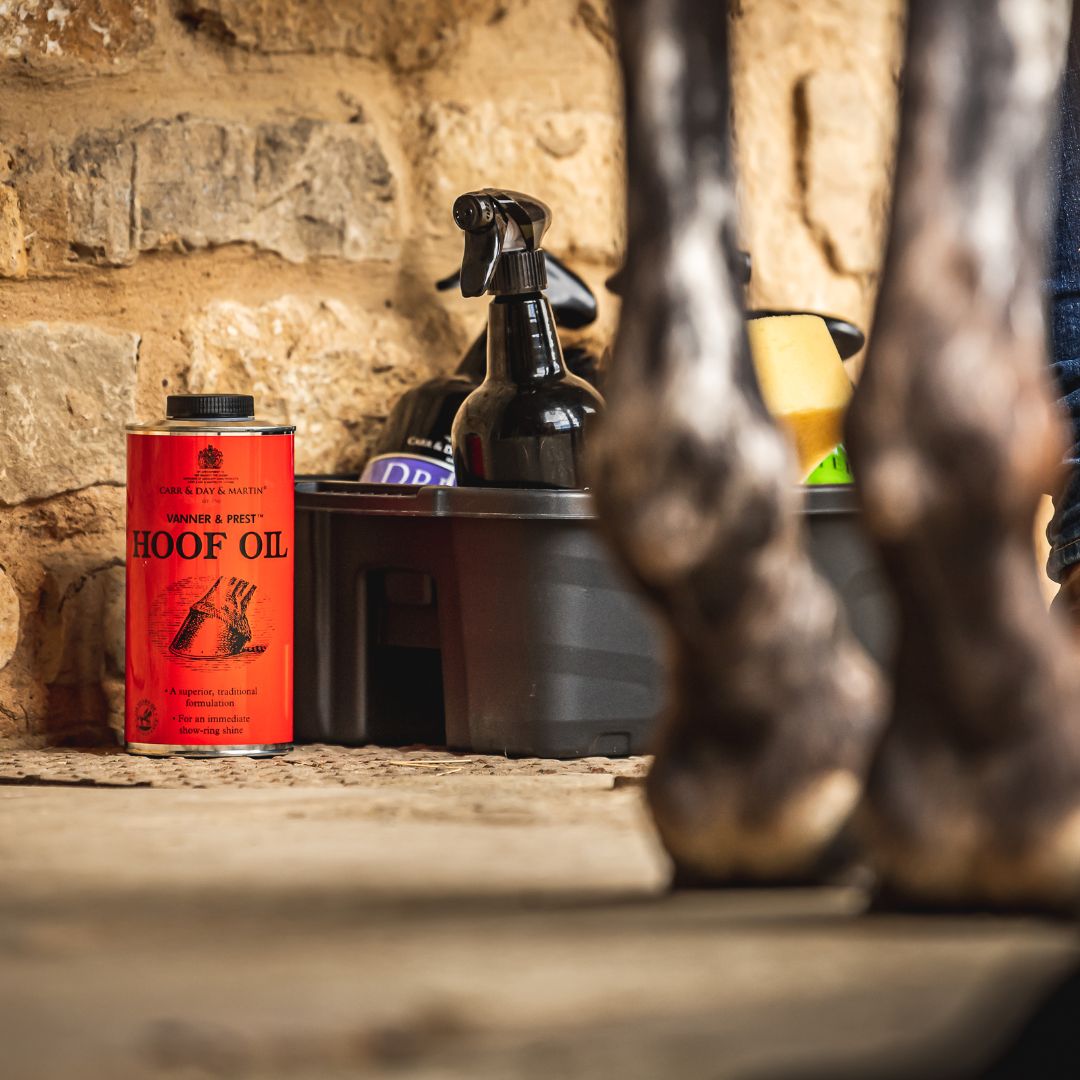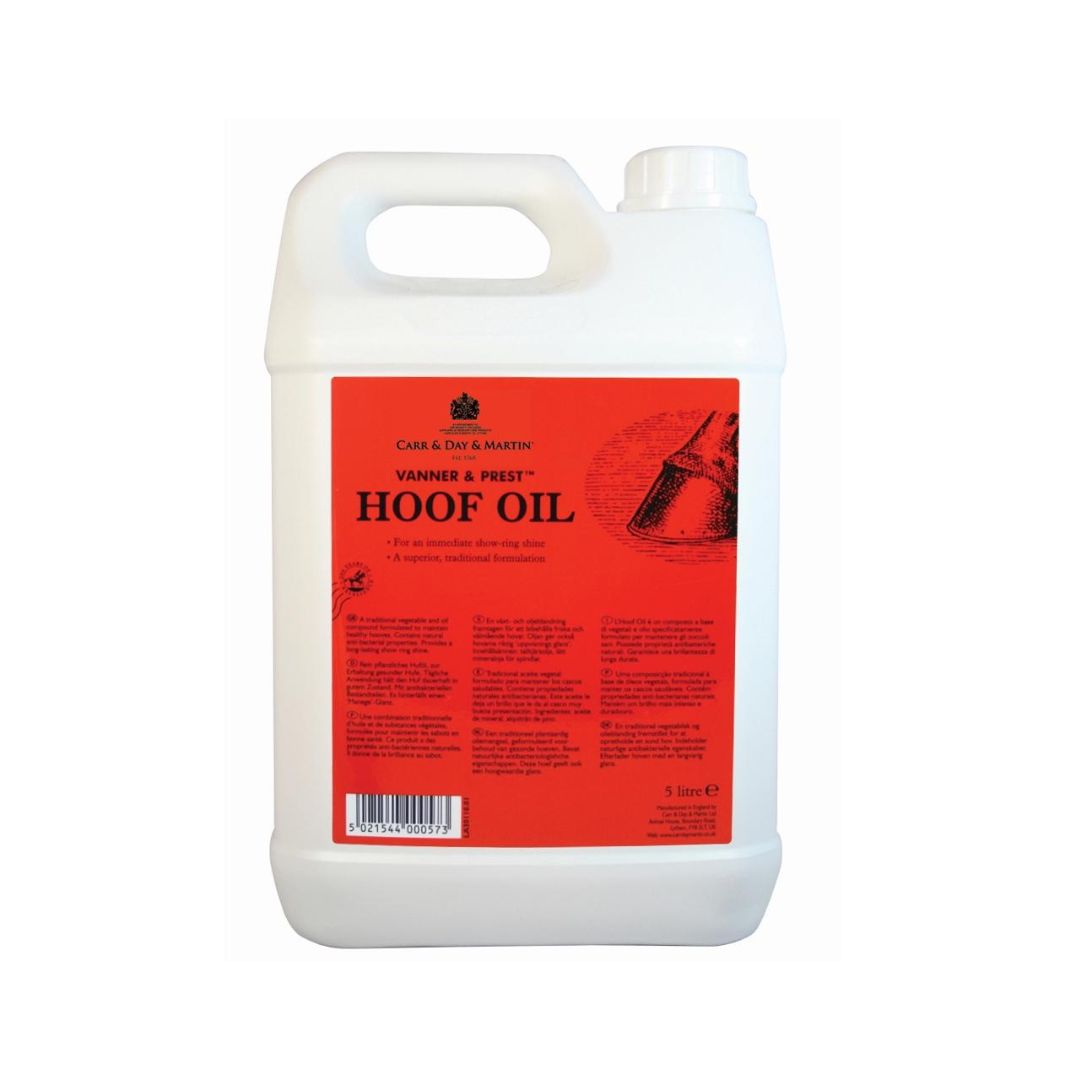 Carr & Day & Martin Vanner & Prest Hoof Oil
Provides a show-ring shine and helps maintain healthy hooves.
A traditional formulation combining pine tar oil with mineral oil to provide mild antibacterial properties, with a distinctive aroma.
Great for giving a traditional shine while maintaining healthy hooves.
500ml, 1 Litre, 5 Litre 
Application
Apply with a hoof brush to the entire hoof for an immediate shine.
500ml will last for up to 2 months, with regular use.
To view a product demonstration, please see the below video
About Carr & Day & Martin
Carr & Day & Martin - aka Carr Day Martin - is renowned for its Cornucrescine hoof ointment and line of horse healthcare, equine grooming and leather care products.
Carr & Day & Martin is the world's oldest company involved in the manufacture of horse care products. Founded in 1765 they have held a Royal Warrant since the reign of King George IV and still hold the Royal Warrant today for the supply of quality saddlery care products to Her Majesty Queen Elizabeth II.