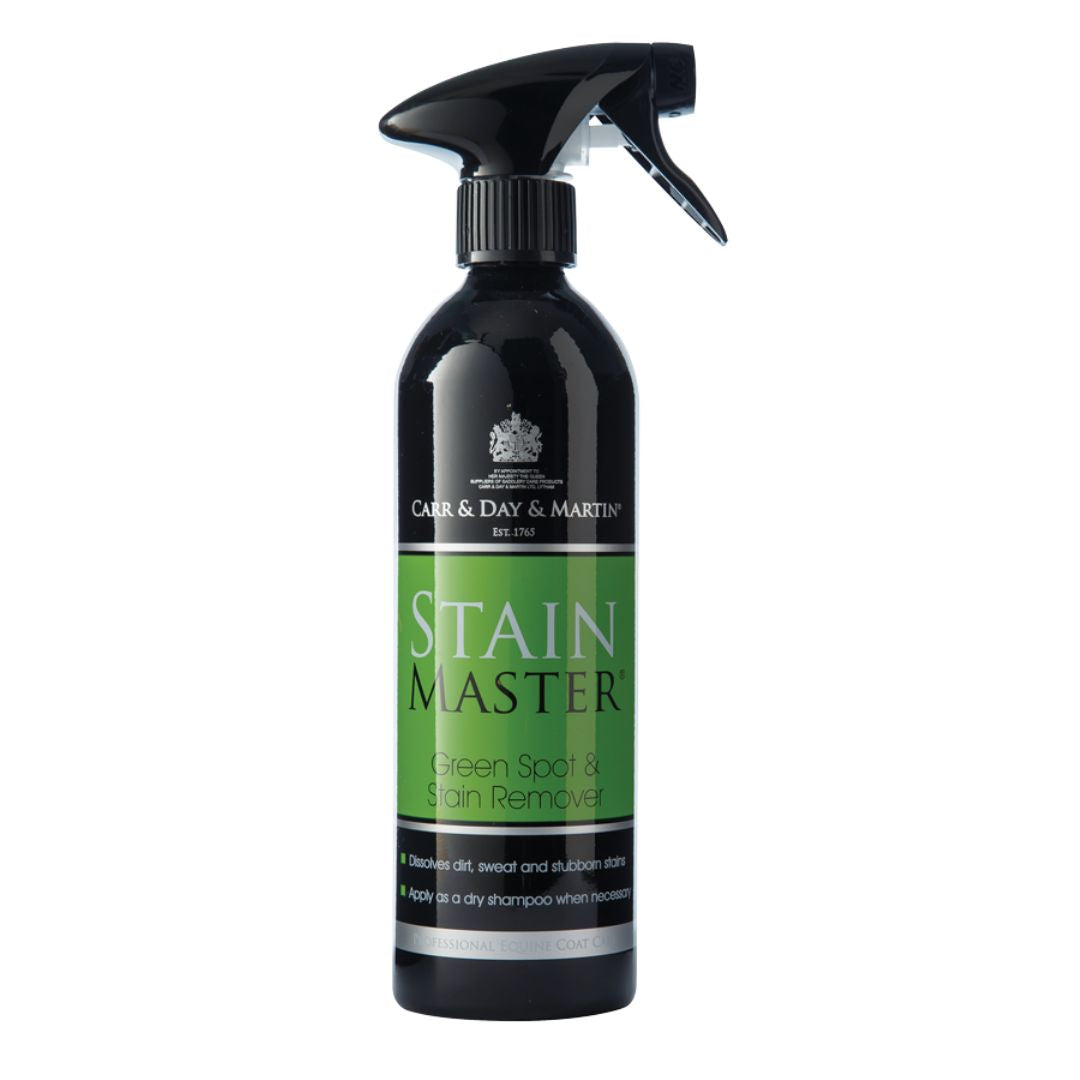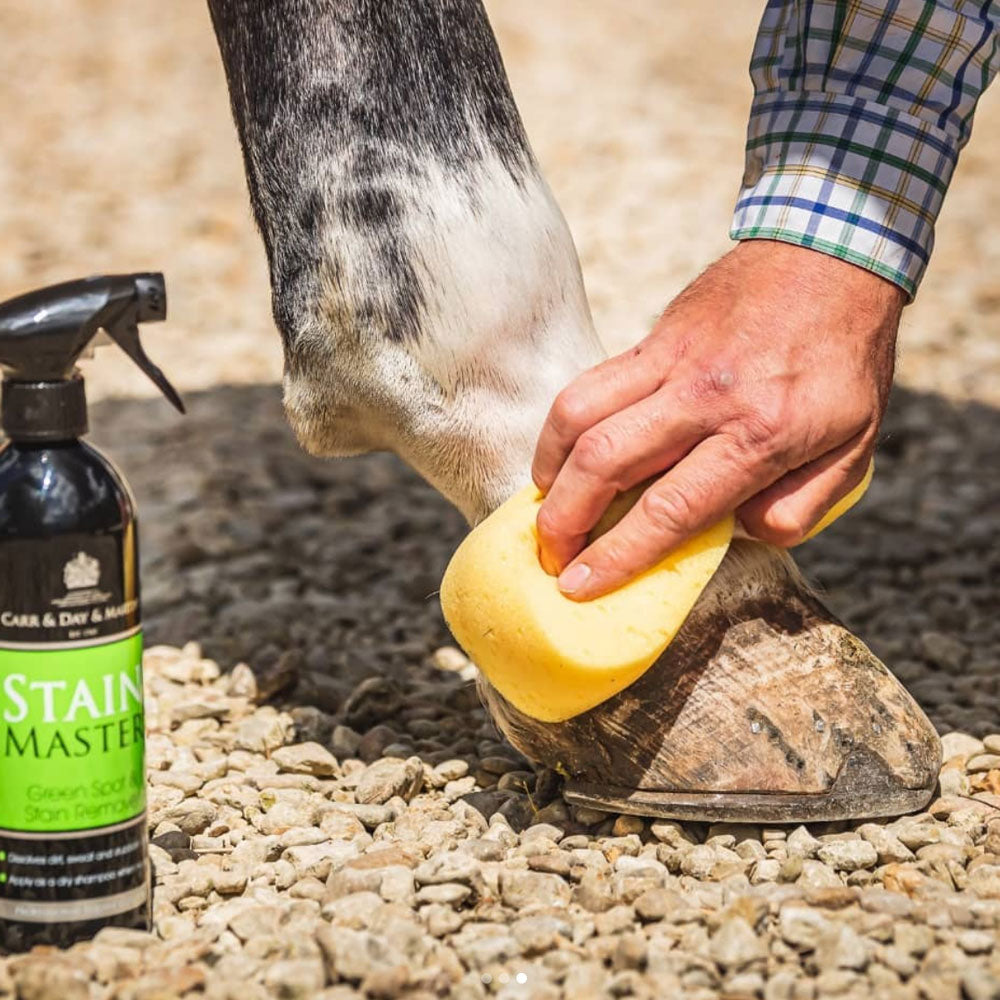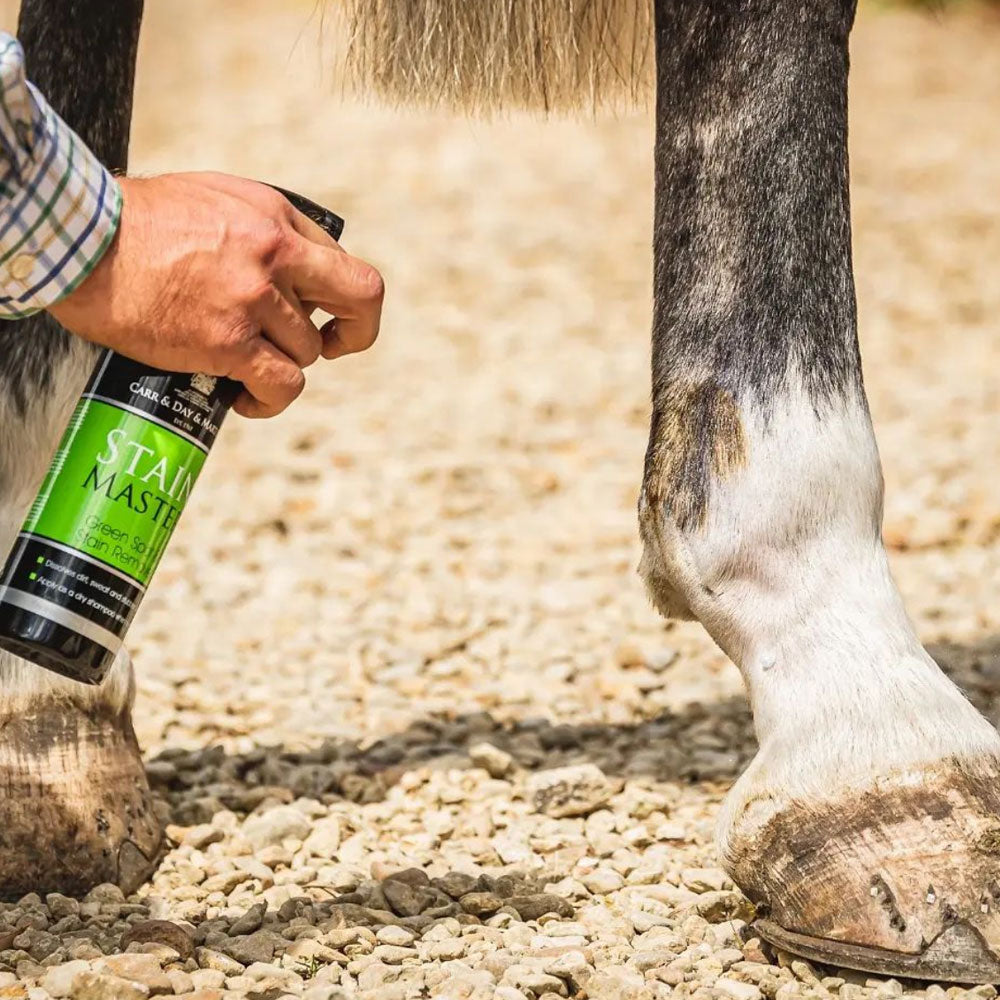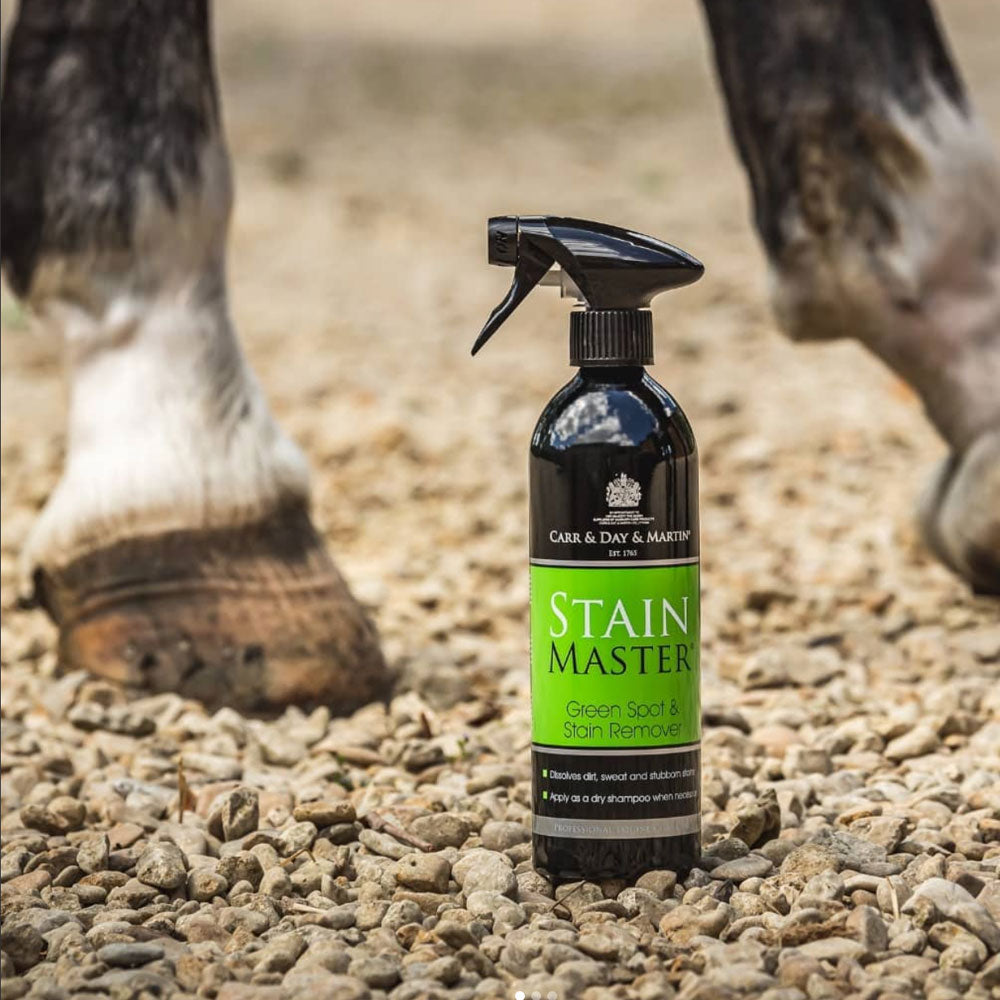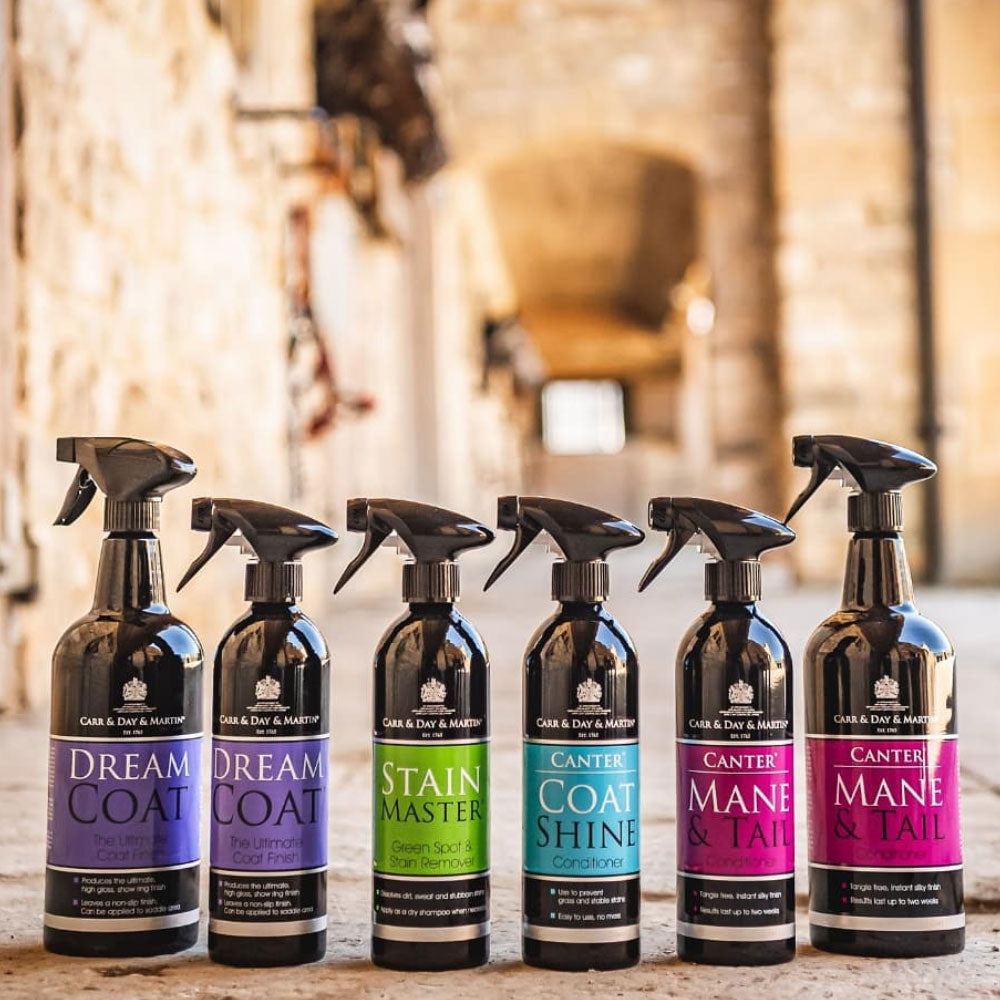 Carr & Day & Martin Stain Master
Stain Master is unbeatable for removing green spots and stable stains.
Ideal for removing dirt and manure stains with no need to rinse. Fantastic for last minute show touch ups as an 'on the spot' brightener for white markings.
Stain Master can also be used as a dry shampoo when it's too cold to bath.
500ml
Application
Spray directly onto stains, or apply with a cloth to the face area. Massage with a damp sponge or cloth and wipe. Results are immediate
About Carr & Day & Martin
Carr & Day & Martin - aka Carr Day Martin - is renowned for its Cornucrescine hoof ointment and line of horse healthcare, equine grooming and leather care products.
Carr & Day & Martin is the world's oldest company involved in the manufacture of horse care products. Founded in 1765 they have held a Royal Warrant since the reign of King George IV and still hold the Royal Warrant today for the supply of quality saddlery care products to Her Majesty Queen Elizabeth II.