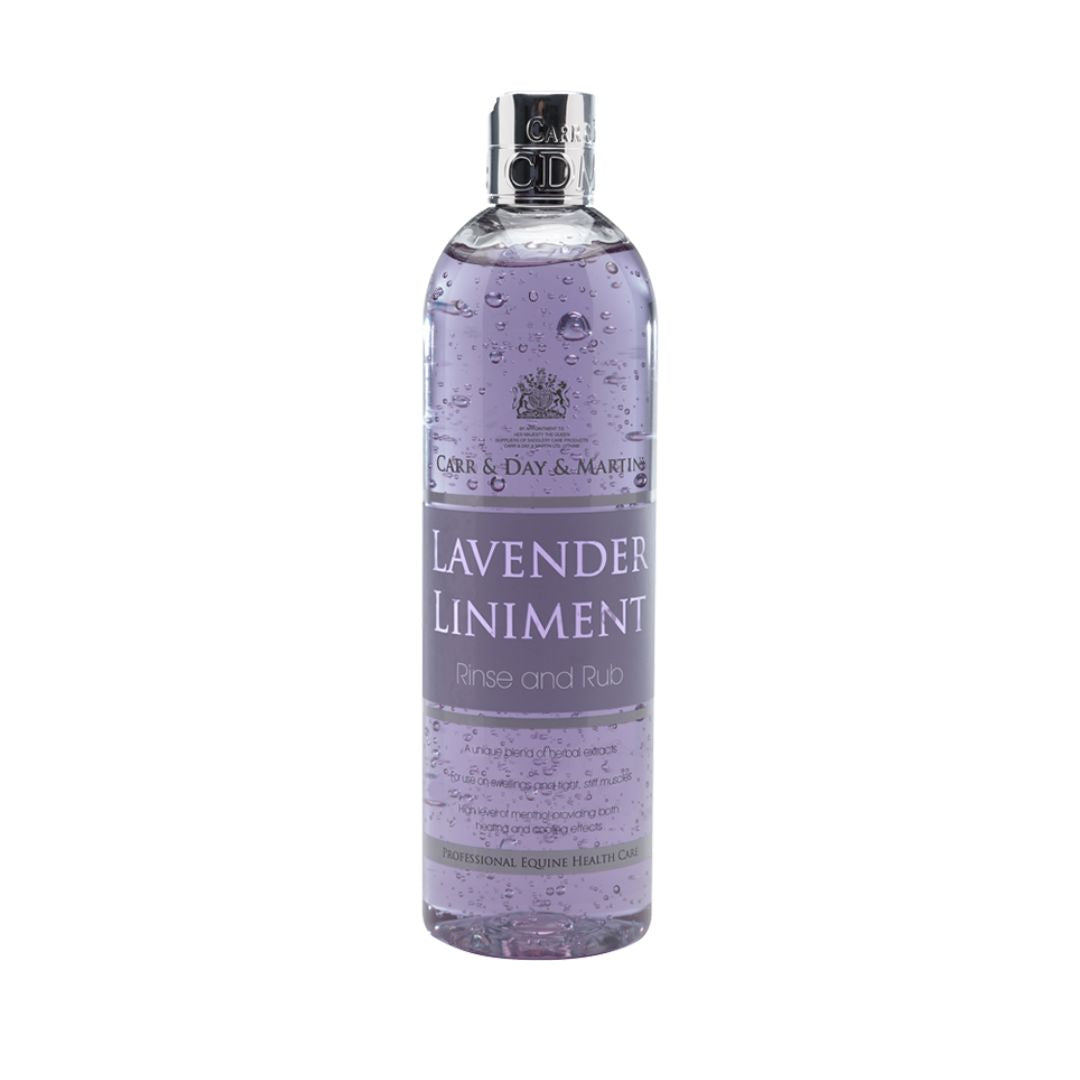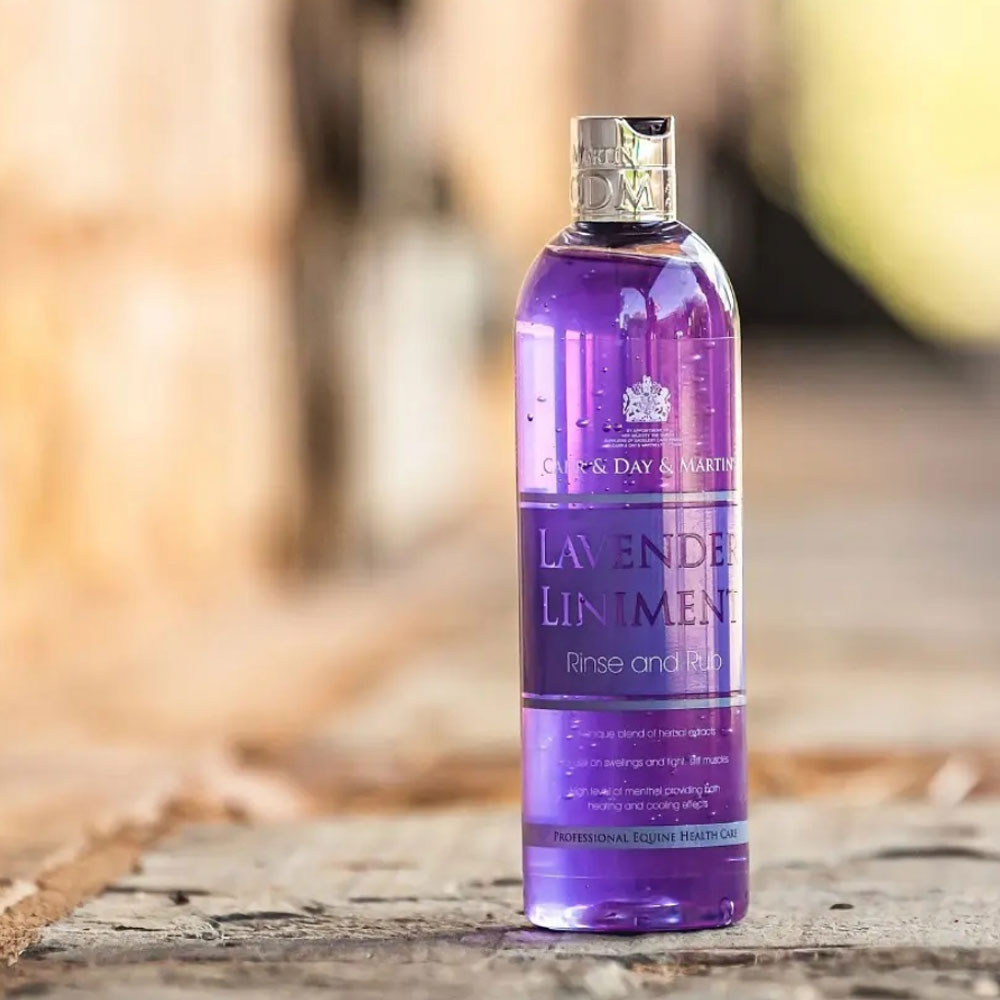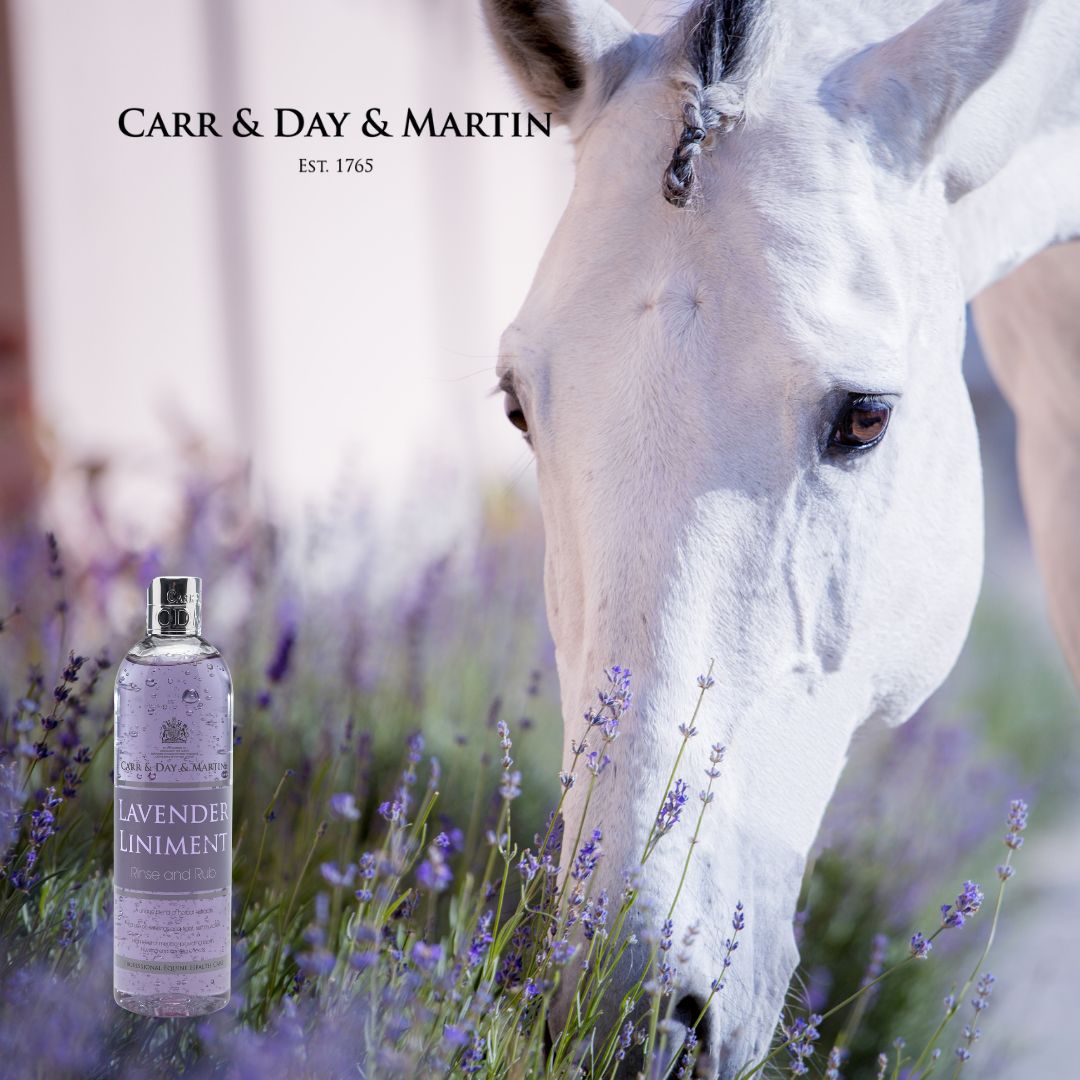 Carr & Day & Martin Lavender Liniment
Lavender Liniment is a dual purpose liniment with both heating and cooling effects. For use on swellings, aching joints and tight stiff muscles.

Arnica and witch hazel help to reduce bruising while rosemary and spike lavender increase circulation.
500ml
Application
Use neat as a rub before exercise to warm up cold, stiff muscles and joints.
You can also dilute in hot water for a warm soothing wash, or cold water for a refreshing rinse that cuts through grease and sweat.
Key Ingredients
Menthol providing both heating and cooling effects.
Witch Hazel to decrease bruising.
Arnica to reduce inflammation.
Spike lavender and rosemary to increase circulation.
About Carr & Day & Martin
Carr & Day & Martin - aka Carr Day Martin - is renowned for its Cornucrescine hoof ointment and line of horse healthcare, equine grooming and leather care products.
Carr & Day & Martin is the world's oldest company involved in the manufacture of horse care products. Founded in 1765 they have held a Royal Warrant since the reign of King George IV and still hold the Royal Warrant today for the supply of quality saddlery care products to Her Majesty Queen Elizabeth II.
Smells amazing
Great smell and gives a soft coat
Carr & Day & Martin Lavender Liniment 500ml