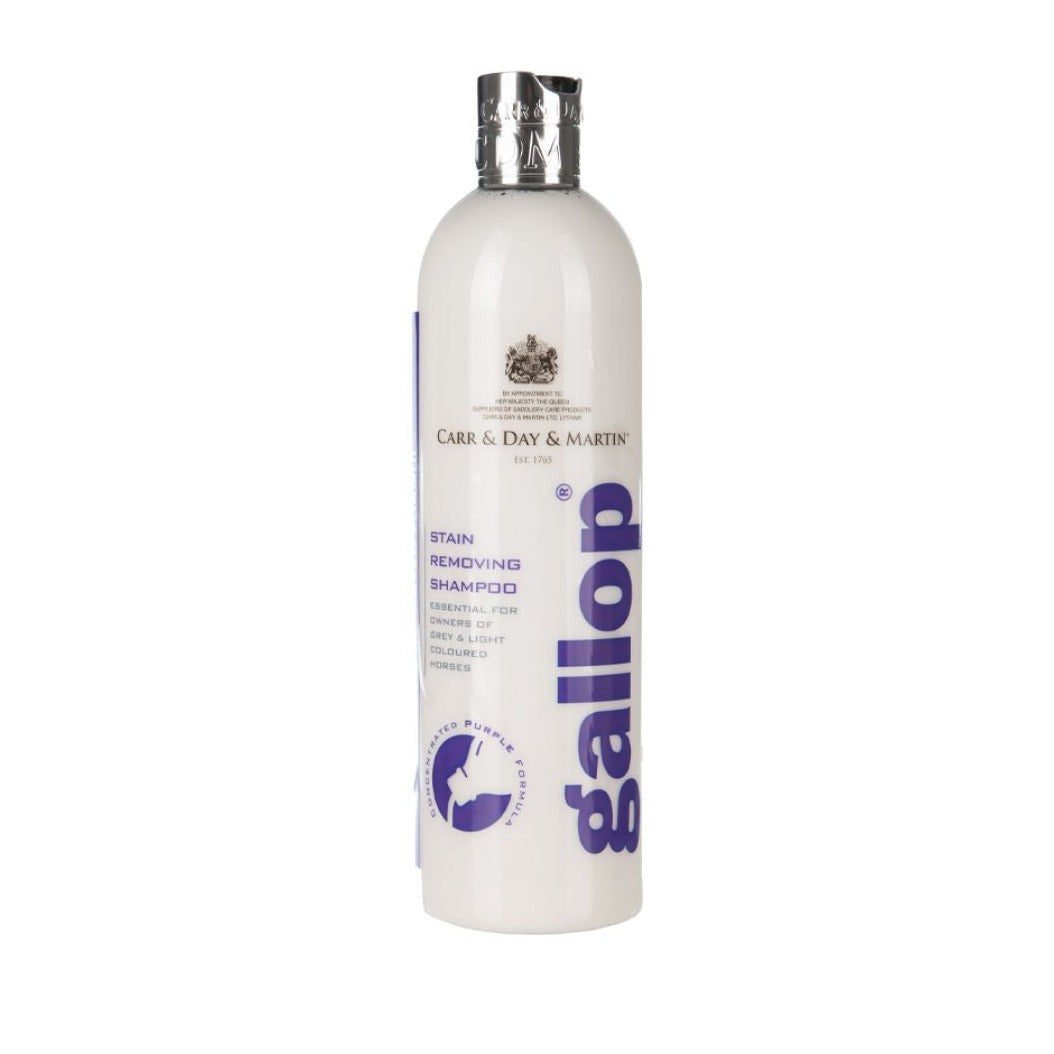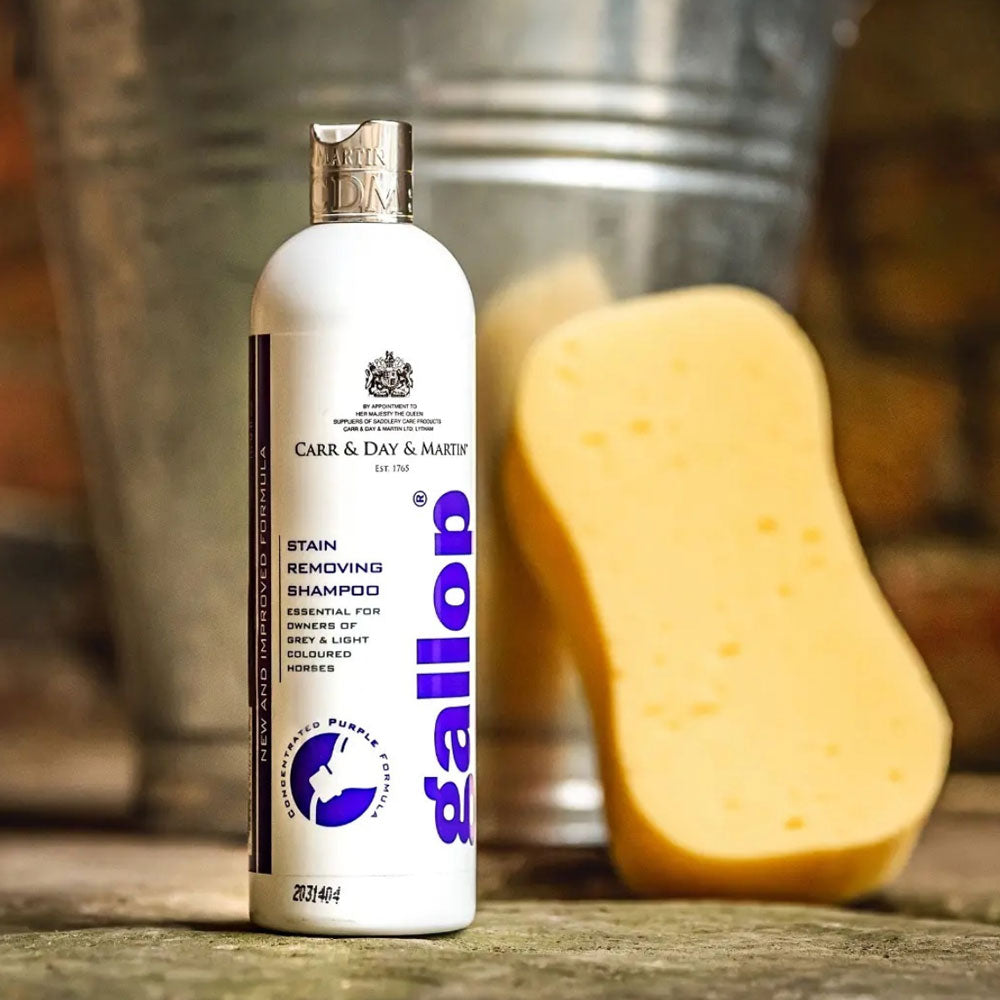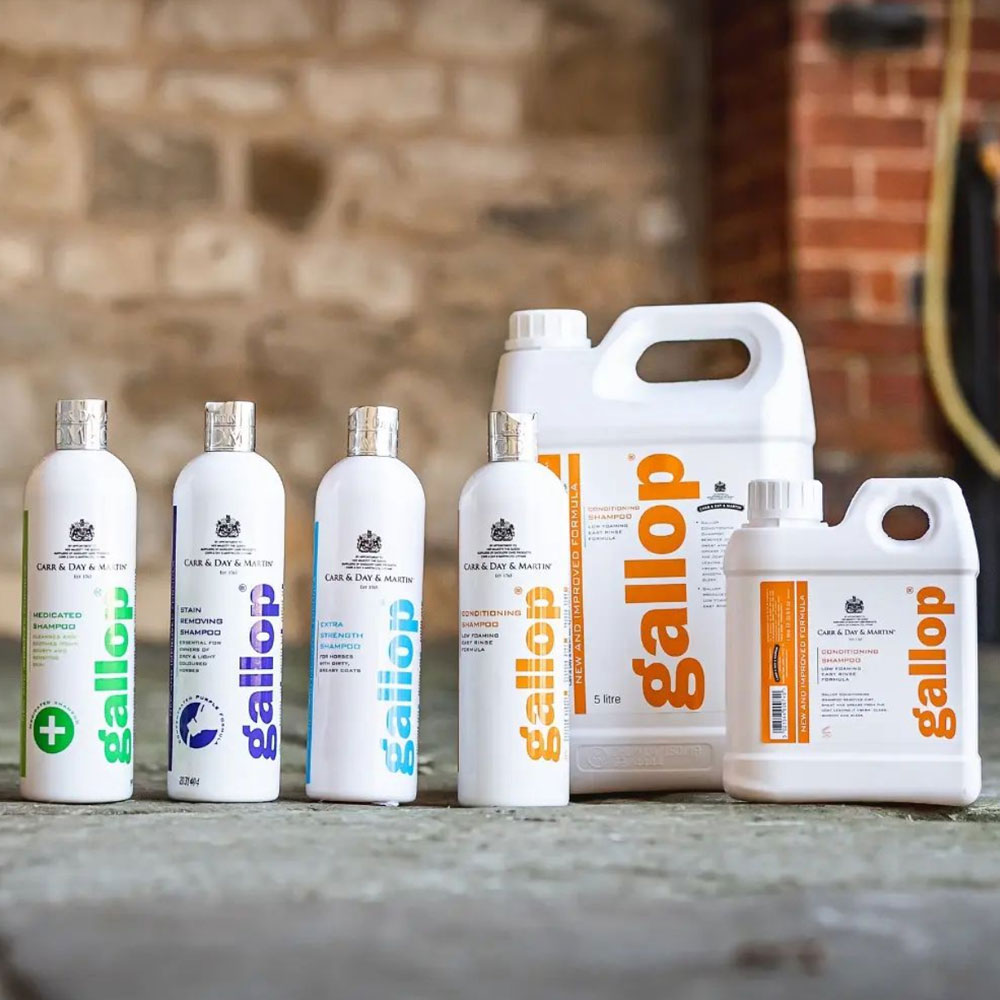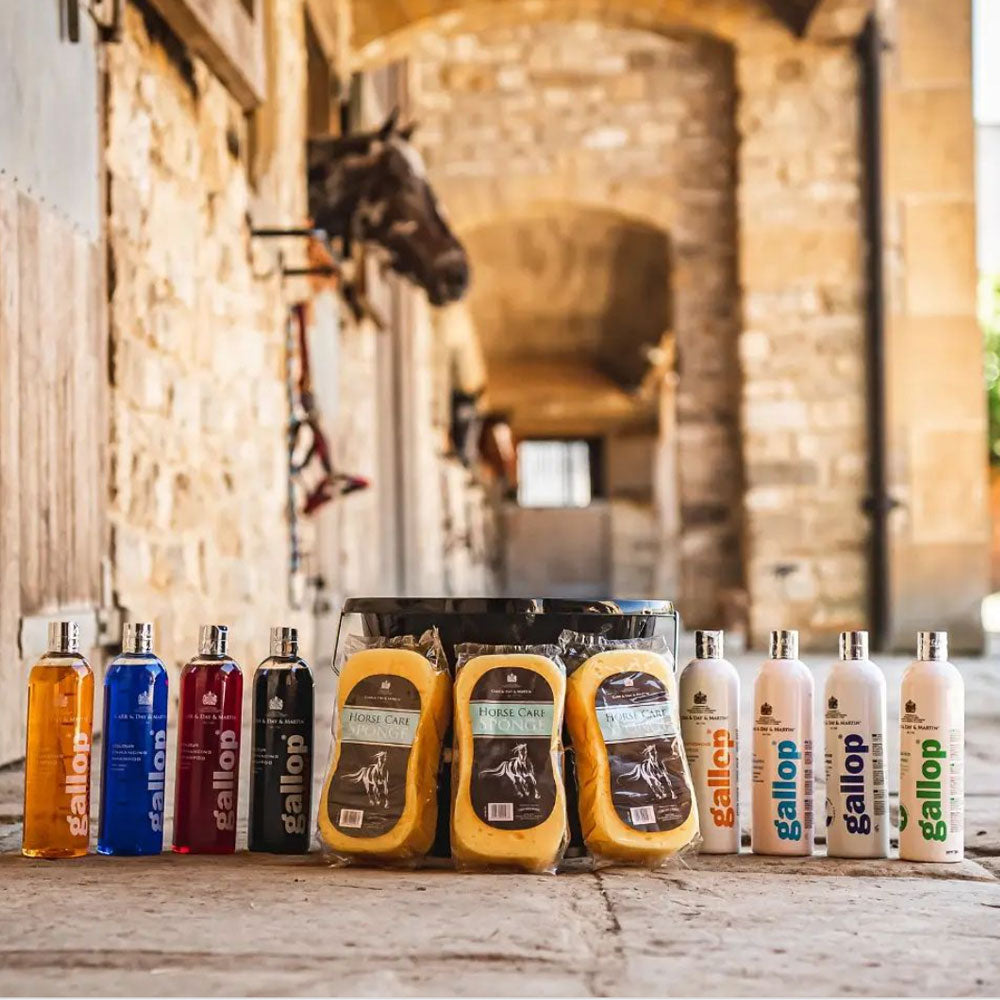 Carr & Day & Martin Gallop Stain Removing Shampoo
Super powerful stain removing shampoo for stubborn ingrained stains.
Gallop Stain Removing Shampoo is an extra thick, concentrated, purple formula with powerful stain removing properties to enable you to remove the most stubborn and ingrained grass and stable stains.
Ideal for light coloured horses and problem areas such as knees and hocks. Cleans whiter than white – even removes manure yellowing, yet still kind on sensitive skin.
500ml 
Application
Apply directly to a wet coat. Work in well with a brush, sponge or by hand to produce a good lather, then rinse thoroughly.
For problem areas, such as hocks and knees repeat the process.
About Carr & Day & Martin
Carr & Day & Martin - aka Carr Day Martin - is renowned for its Cornucrescine hoof ointment and line of horse healthcare, equine grooming and leather care products.
Carr & Day & Martin is the world's oldest company involved in the manufacture of horse care products. Founded in 1765 they have held a Royal Warrant since the reign of King George IV and still hold the Royal Warrant today for the supply of quality saddlery care products to Her Majesty Queen Elizabeth II.