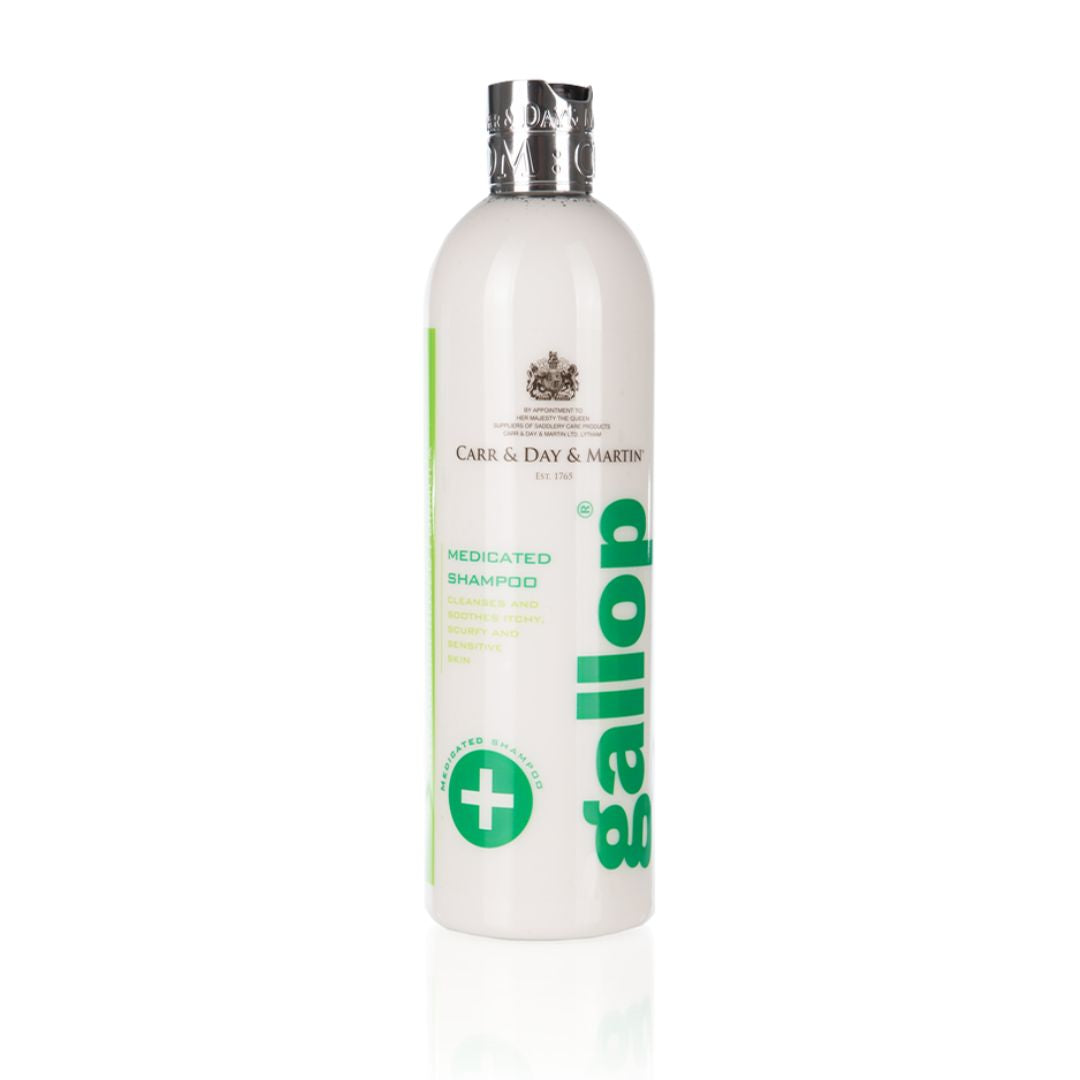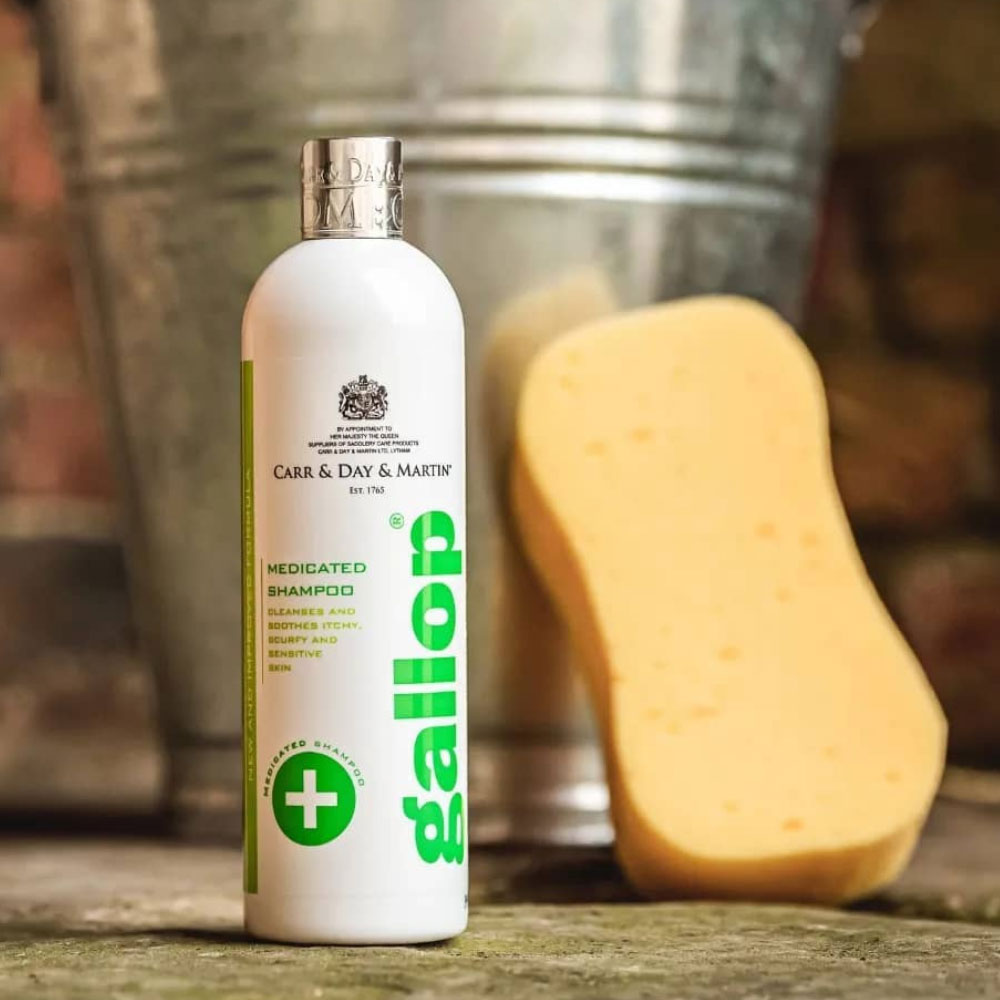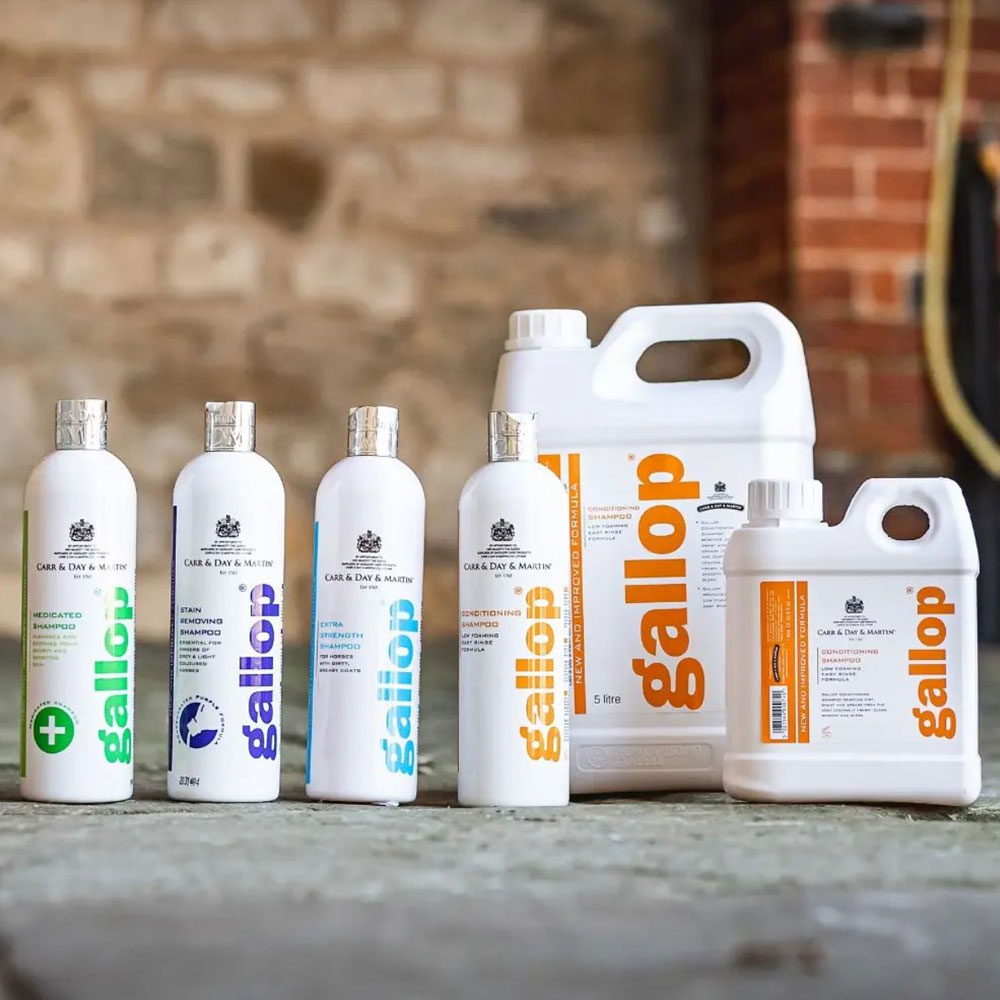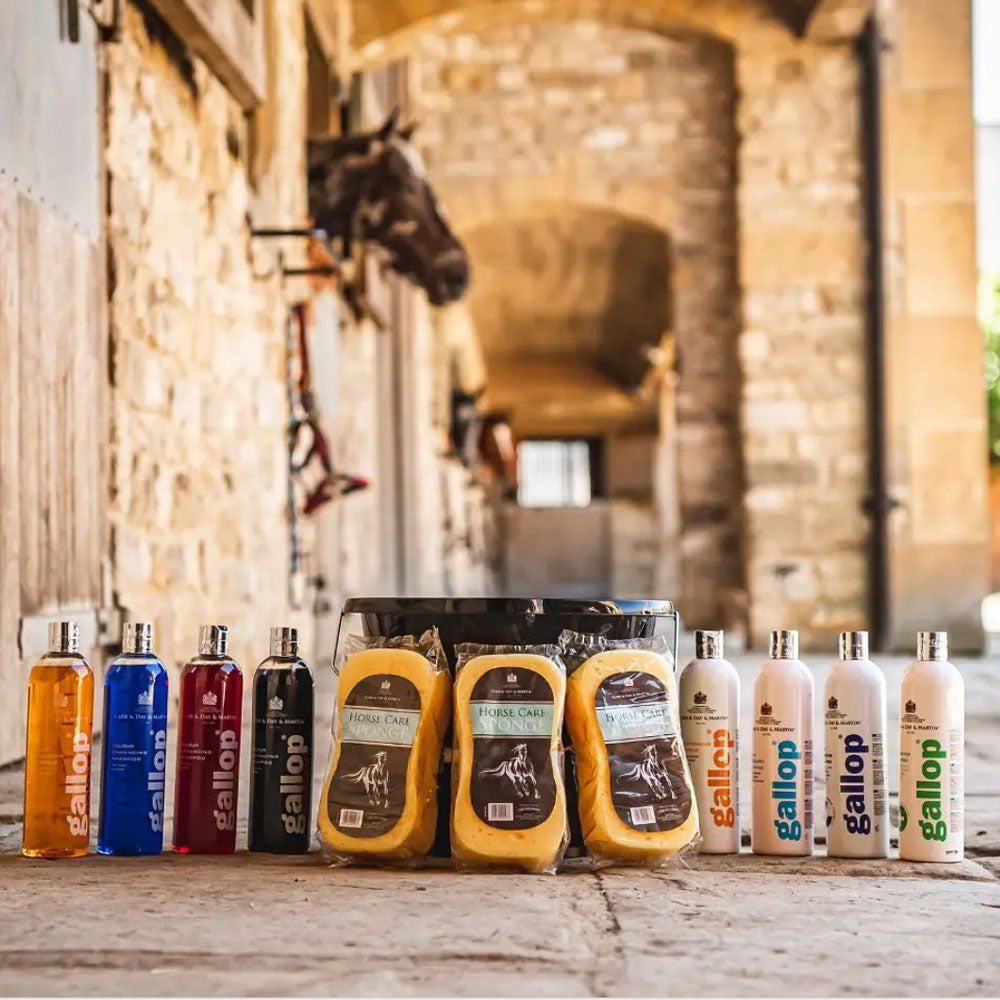 Carr & Day & Martin Gallop Medicated Shampoo
Deep cleaning, medicated shampoo with added coat conditioners.
Gallop Medicated Shampoo is a high specification formula ideal for dry, flaky, itchy, scurfy and sensitive skin. Soothes and calms irritated, sore, damaged and sensitive skin.
The pH neutral formula contains both antibacterial agents and natural oils that helps soften and lift scabs and dandruff. Provides exceptional conditioning, noticeably softer hair and a shiny coat.
500ml
Application
For routine use: Apply directly to a wet coat or dilute 5-10 squirts in a bucket of water. Work in well with a brush, sponge or by hand to produce a good lather, then rinse thoroughly. For use on skin conditions. Leave in contact with the skin for approximately 5 minutes to allow antibacterial cleansing. Rinse thoroughly paying attention to affected areas.
500ml will last for up to 10 washes.
About Carr & Day & Martin
Carr & Day & Martin - aka Carr Day Martin - is renowned for its Cornucrescine hoof ointment and line of horse healthcare, equine grooming and leather care products.
Carr & Day & Martin is the world's oldest company involved in the manufacture of horse care products. Founded in 1765 they have held a Royal Warrant since the reign of King George IV and still hold the Royal Warrant today for the supply of quality saddlery care products to Her Majesty Queen Elizabeth II.