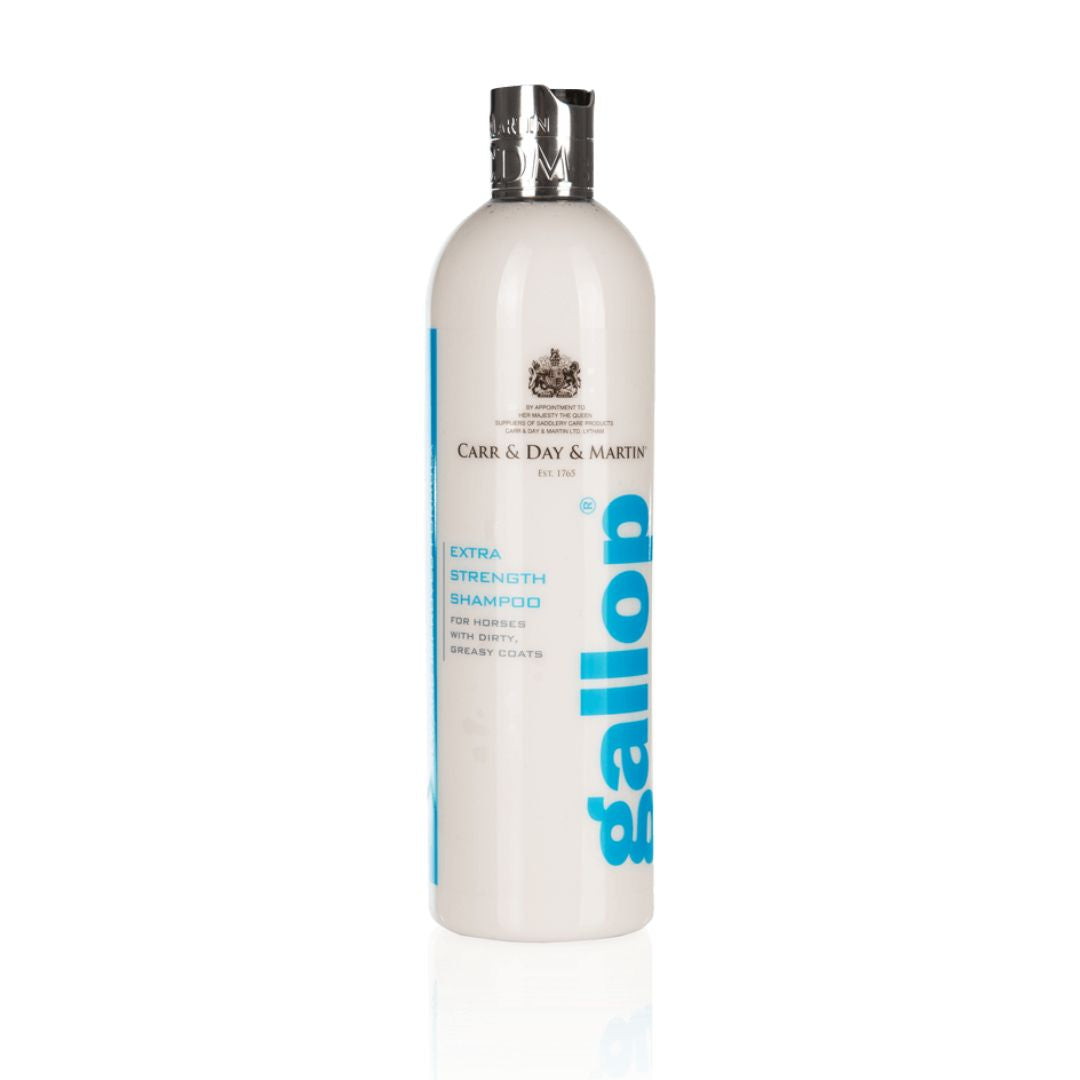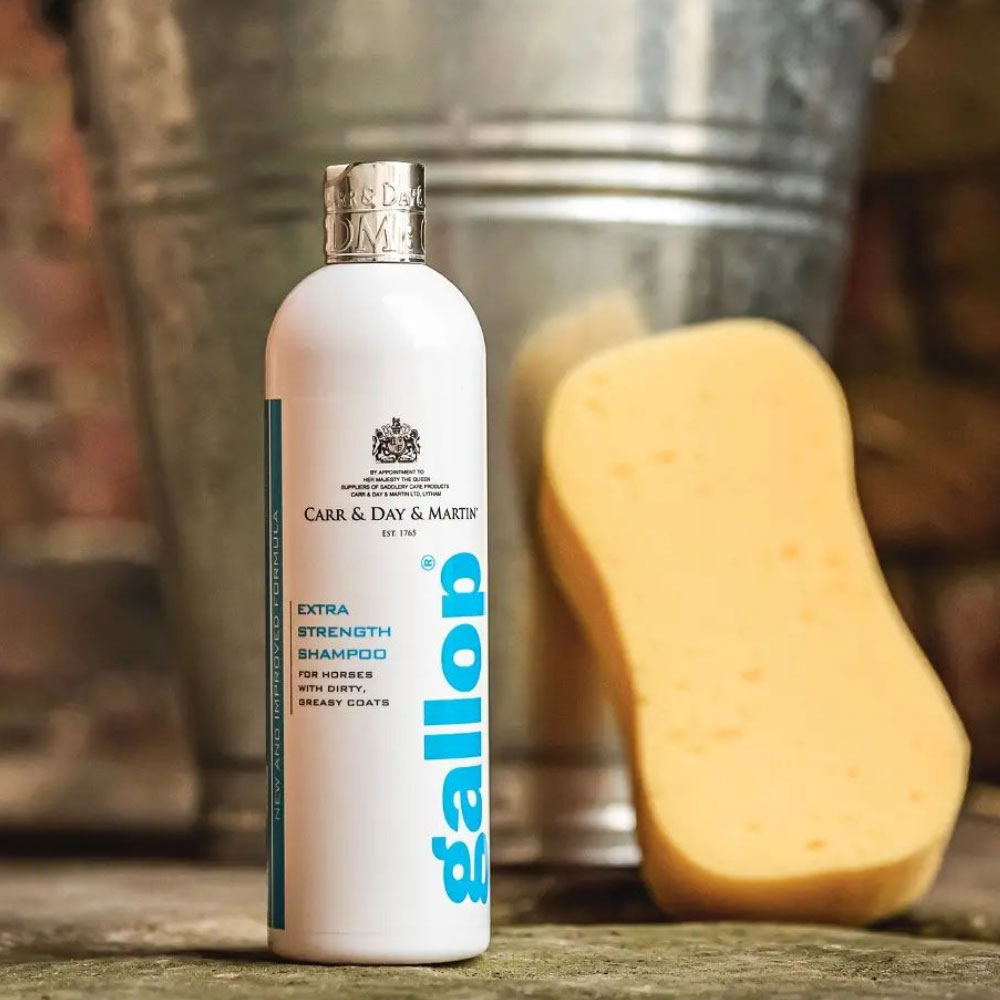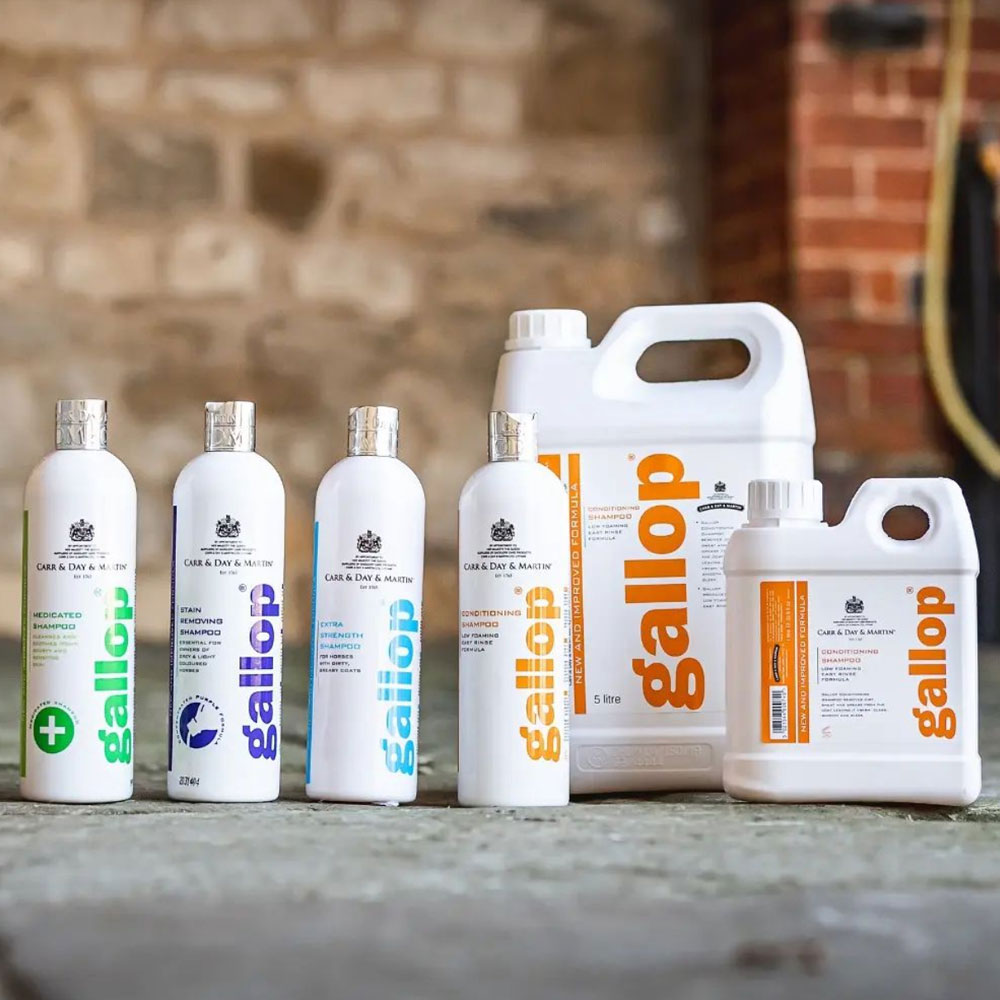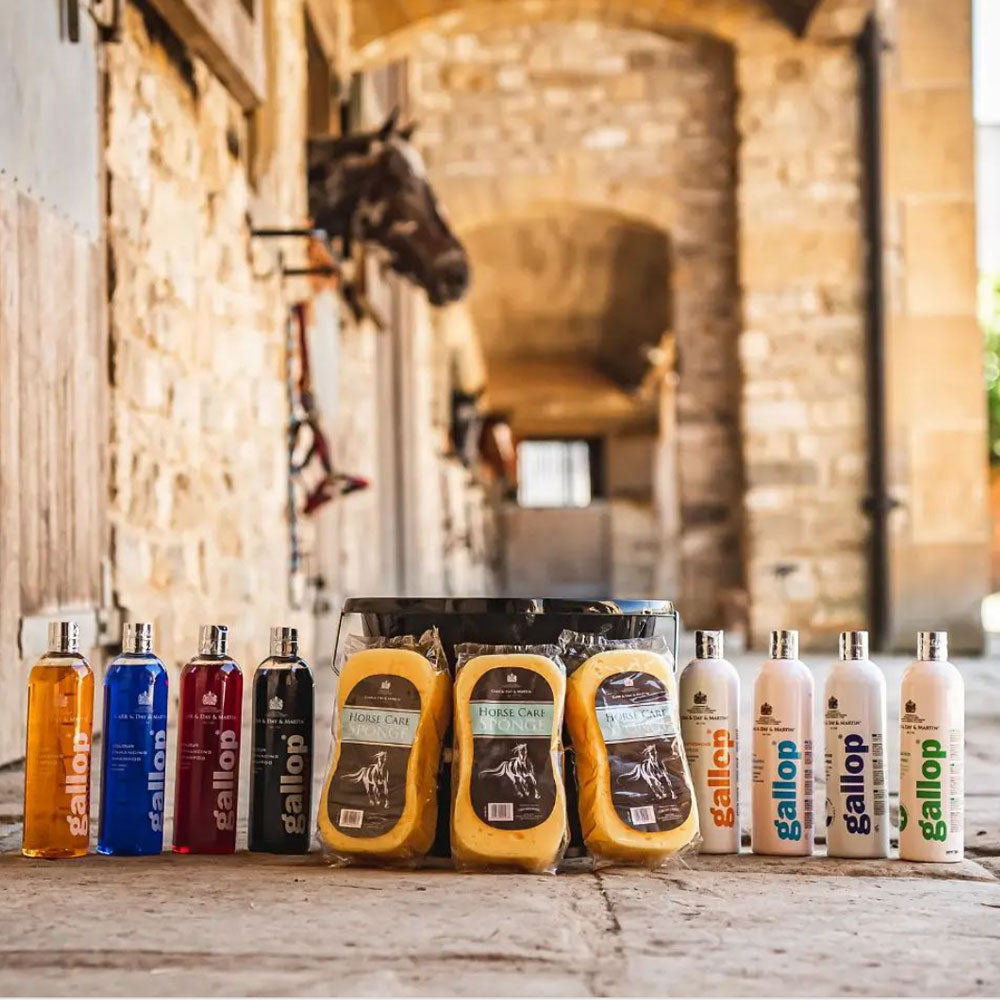 Carr & Day & Martin Gallop Extra Strength Shampoo
Powerful cleaning for dirty, greasy or light coloured coats.
Gallop Extra Strength Shampoo is an extra thick shampoo with double the level of active ingredients for superior cleaning. Great for really dirty, greasy or light coloured horses, or the first wash of the year to leave the coat clean and shiny.
500ml
Application
Apply undiluted to a wet coat or add 5-6 capfuls to a bucket of water. Massage into the coat with a sponge, brush or by hand, then rinse thoroughly for immediate results.
About Carr & Day & Martin
Carr & Day & Martin - aka Carr Day Martin - is renowned for its Cornucrescine hoof ointment and line of horse healthcare, equine grooming and leather care products.
Carr & Day & Martin is the world's oldest company involved in the manufacture of horse care products. Founded in 1765 they have held a Royal Warrant since the reign of King George IV and still hold the Royal Warrant today for the supply of quality saddlery care products to Her Majesty Queen Elizabeth II.