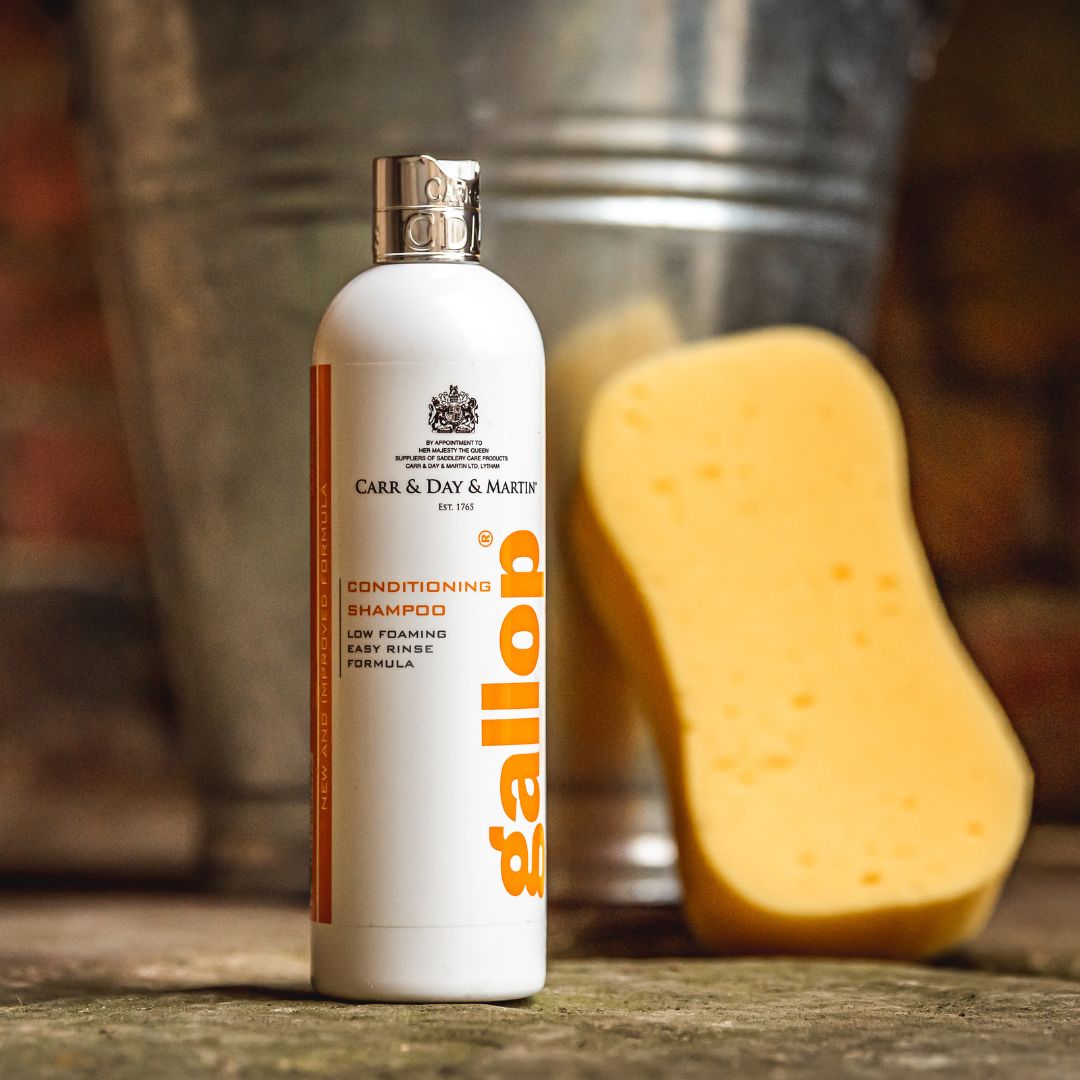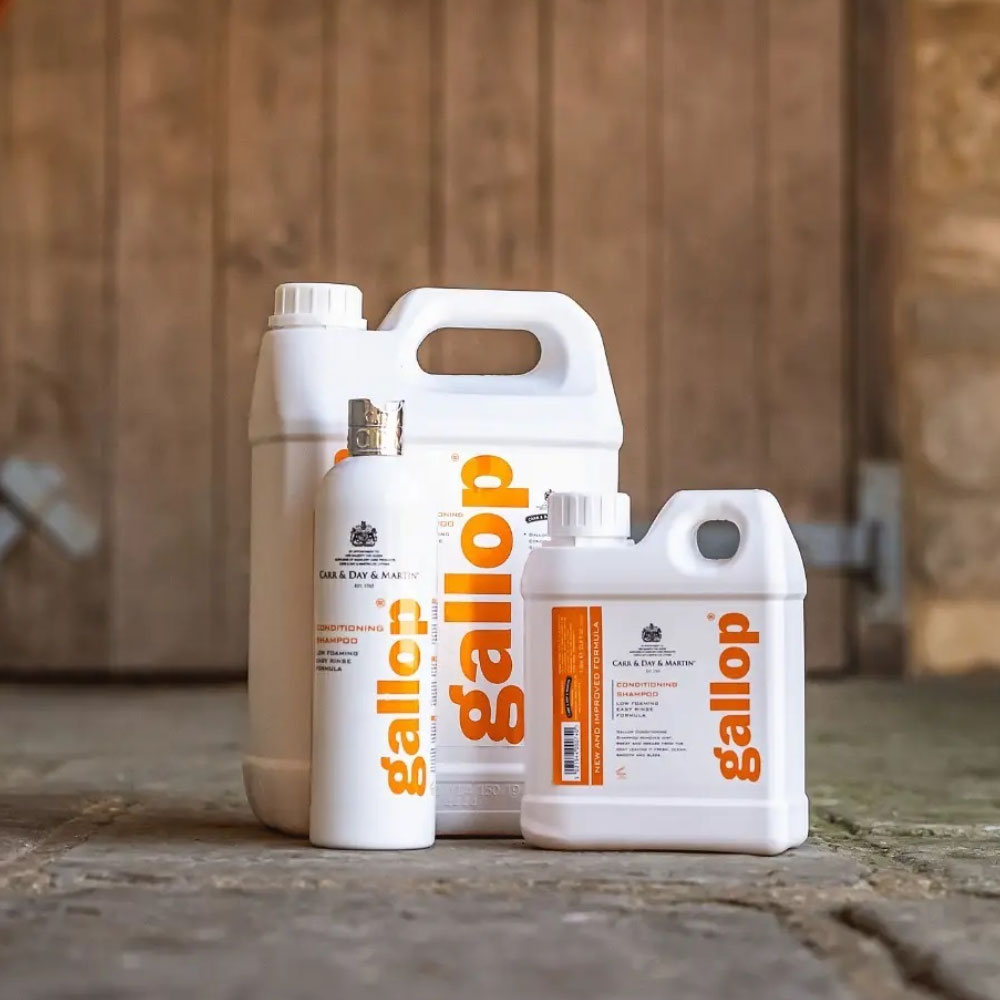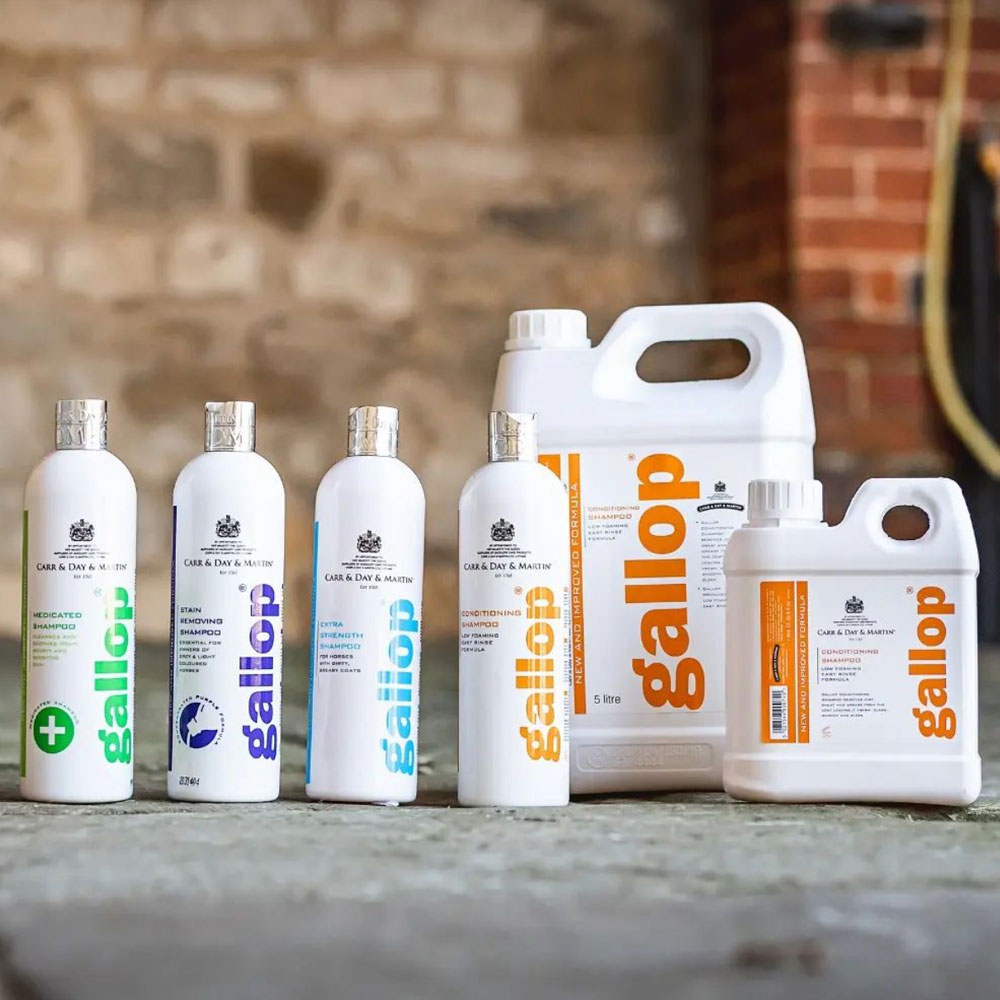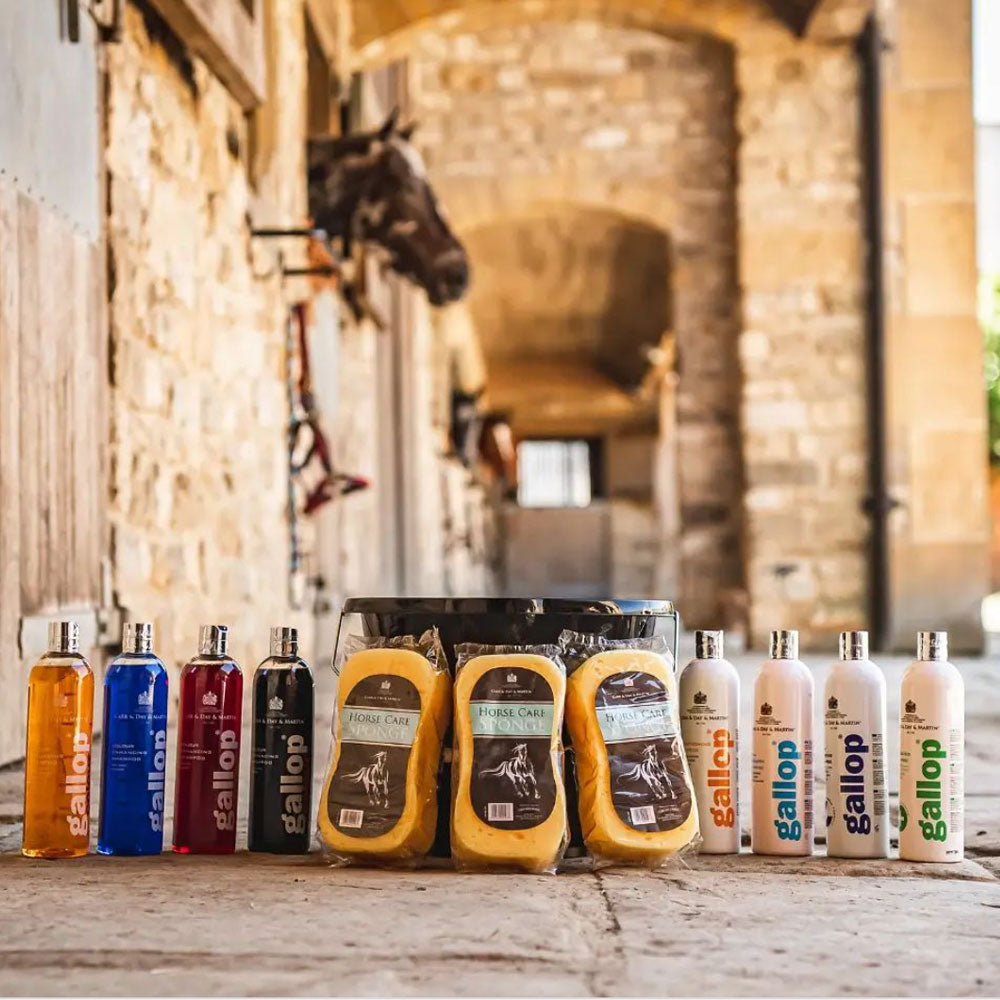 Carr & Day & Martin Gallop Conditioning Shampoo
Conditioning shampoo that removes dirt, grease and dust
Gallop Conditioning Shampoo has a distinctive, traditional aroma that removes dirt, sweat and grease from the coat and is suitable for routine use. Thanks to the low foaming formula, it is quick to use and easy to rinse.
500ml, 1 Litre, 5 Litre
Application
Add 5-6 capfuls to a bucket of water, or apply undiluted to a wet coat. Massage into the coat with a sponge, brush or by hand, then rinse thoroughly for immediate results.
500ml will last for 5-10 washes.
About Carr & Day & Martin
Carr & Day & Martin - aka Carr Day Martin - is renowned for its Cornucrescine hoof ointment and line of horse healthcare, equine grooming and leather care products.
Carr & Day & Martin is the world's oldest company involved in the manufacture of horse care products. Founded in 1765 they have held a Royal Warrant since the reign of King George IV and still hold the Royal Warrant today for the supply of quality saddlery care products to Her Majesty Queen Elizabeth II.
Perfect for everyday use
Love using this for general bathing, leaving their coats clean and gleaming but convenient for every day in a 5L bottle