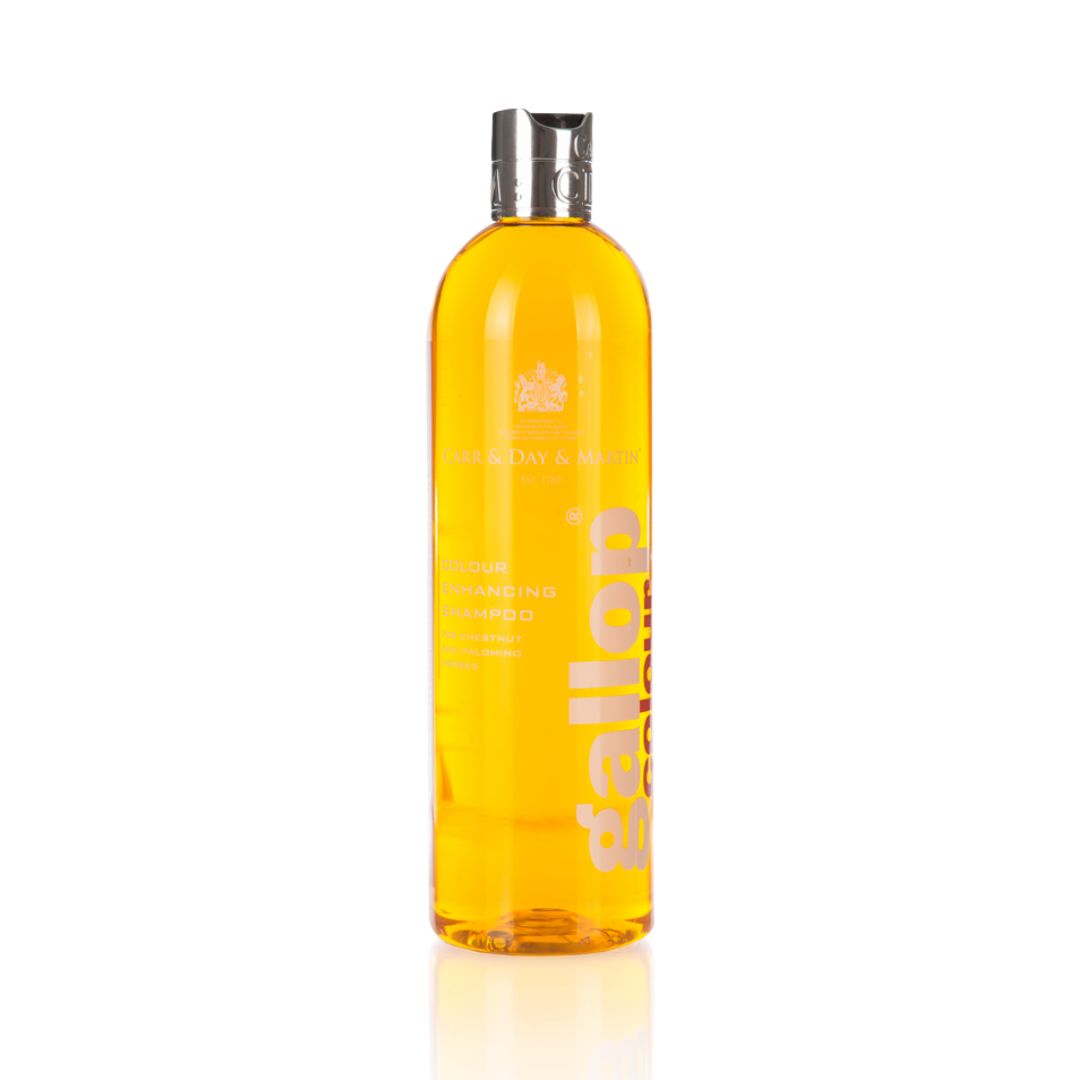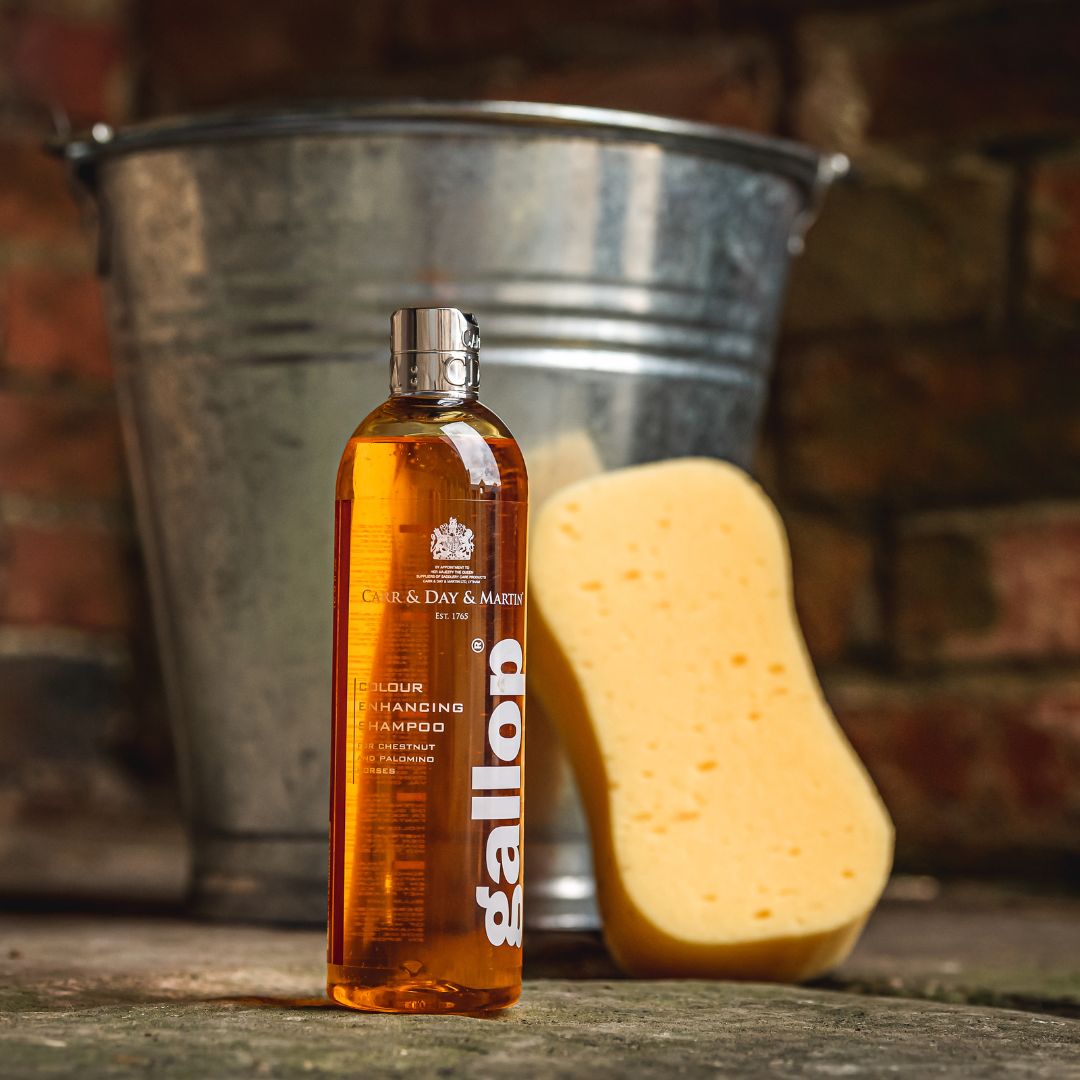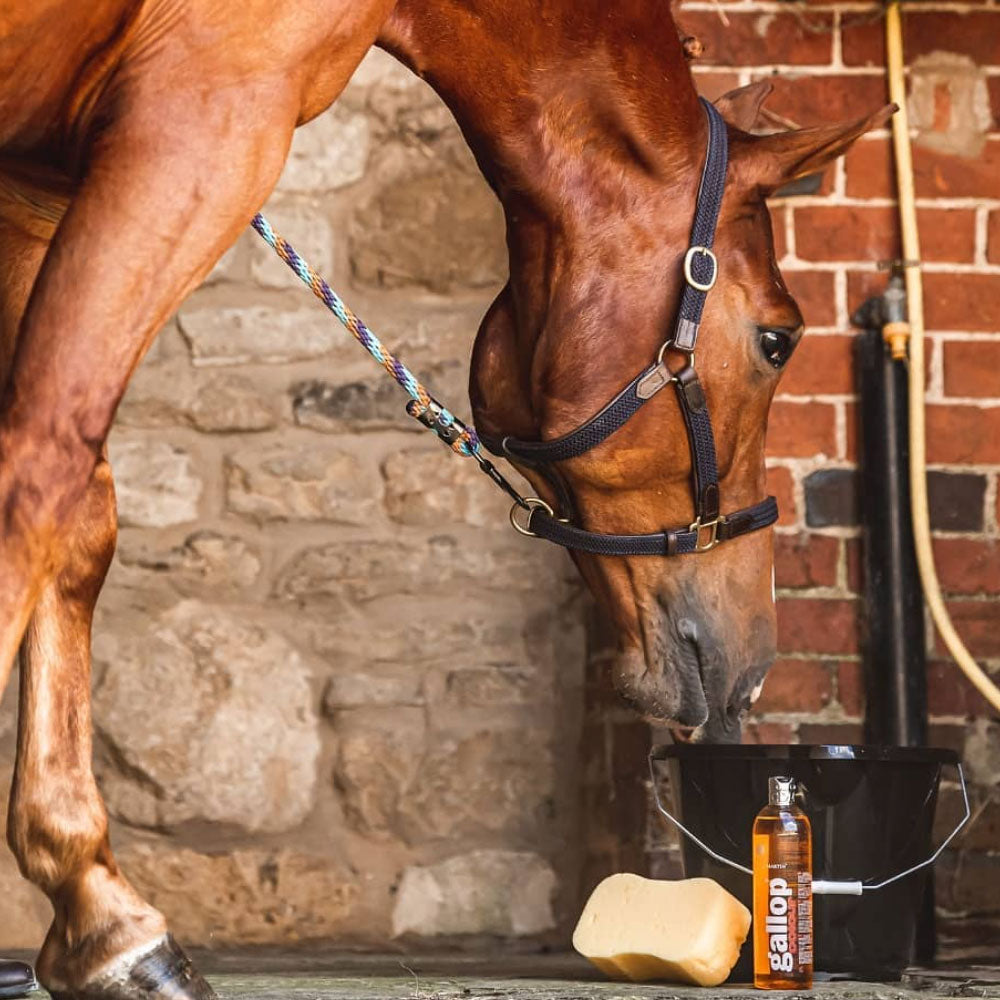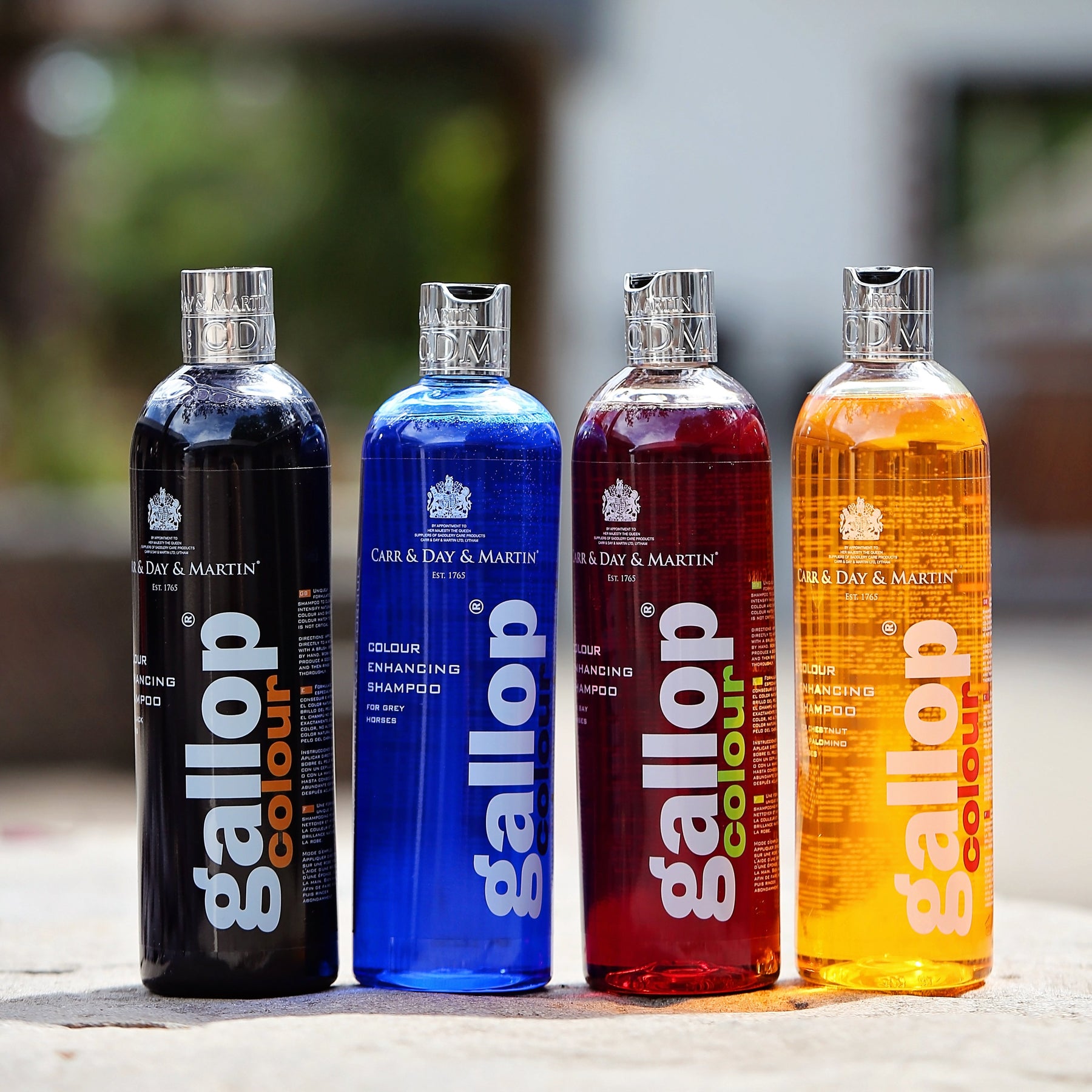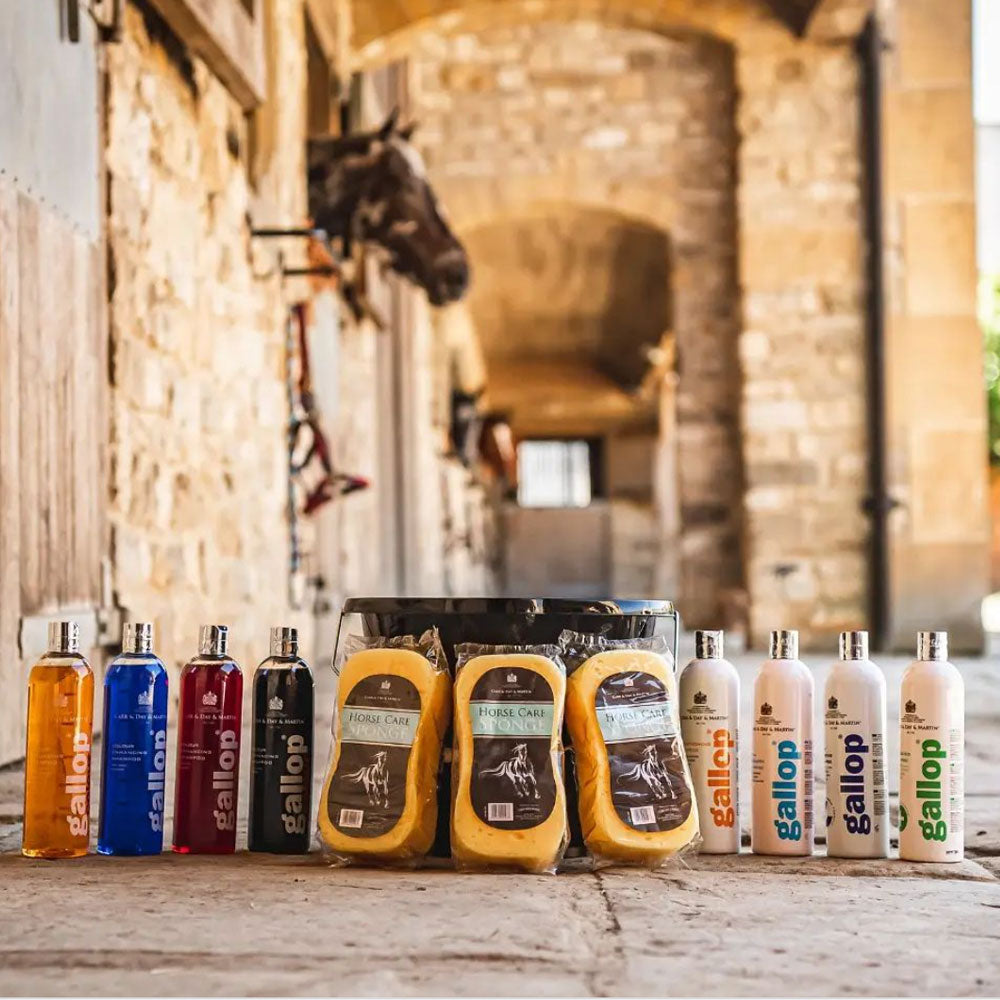 Carr & Day & Martin Gallop Colour Enhancing Shampoo for Chestnut & Palomino Horses
Gallop Colour Enhancing Shampoo cleans and intensifies natural coat colour and sheen.
Gallop Colour Enhancing Shampoos are uniquely formulated luxury shampoos available for every colour of horse.  The shampoos can be used routinely but are ideal for show preparation for that extra edge.
These shampoos use colour enhancers and optical brighteners to intensify the natural coat colour to a showring standard.
Available for Bay, Black, Grey and Chestnut & Palomino horses though an exact match to a horse's natural coat colour is not necessary to achieve stunning results.
500ml
Application
Apply directly to a wet coat. Work well with a brush or sponge or by hand to produce a rich lather, then rinse thoroughly.
Results are immediate. May also be used on manes and tails.
500ml will last for 5-10 washes.
About Carr & Day & Martin
Carr & Day & Martin - aka Carr Day Martin - is renowned for its Cornucrescine hoof ointment and line of horse healthcare, equine grooming and leather care products.
Carr & Day & Martin is the world's oldest company involved in the manufacture of horse care products. Founded in 1765 they have held a Royal Warrant since the reign of King George IV and still hold the Royal Warrant today for the supply of quality saddlery care products to Her Majesty Queen Elizabeth II.