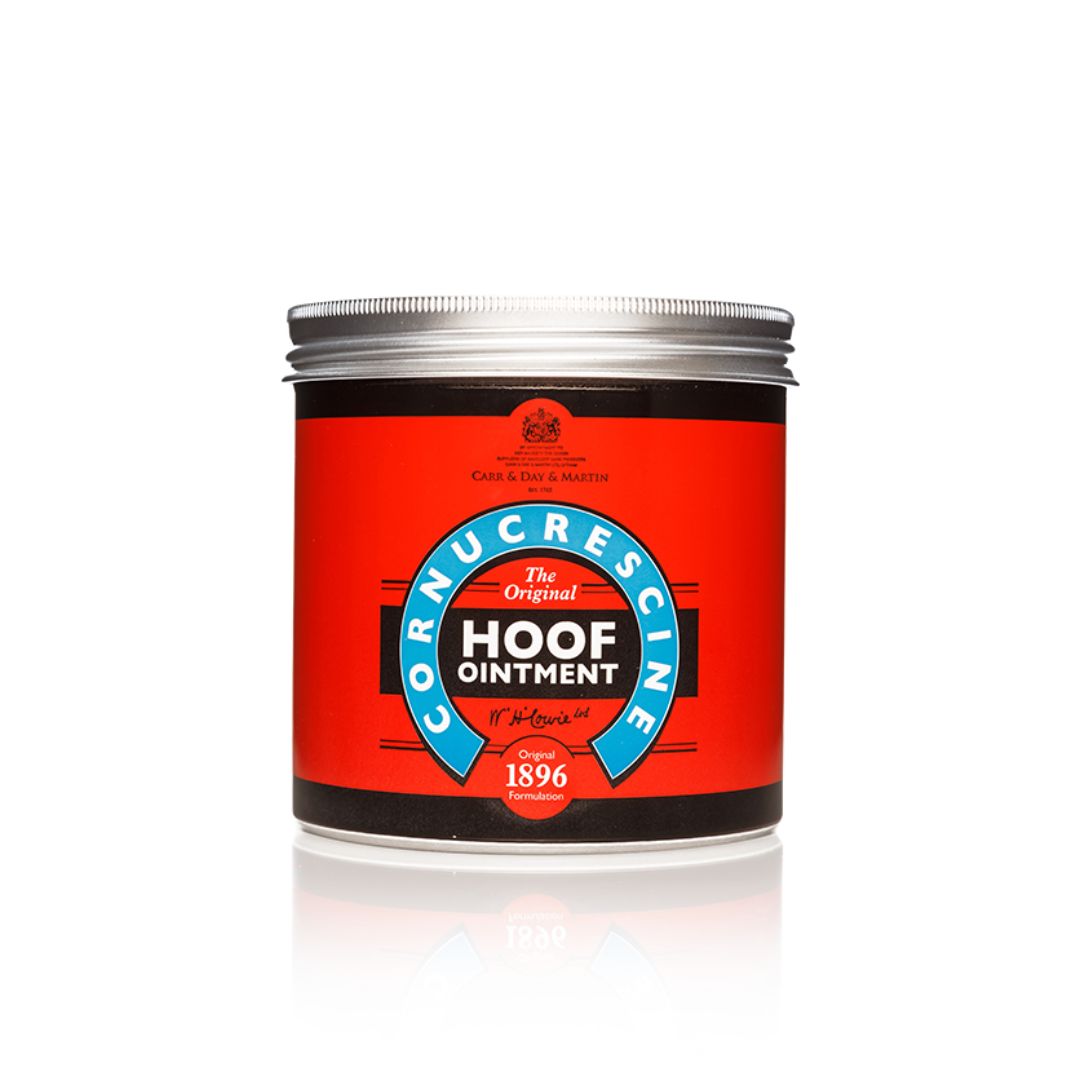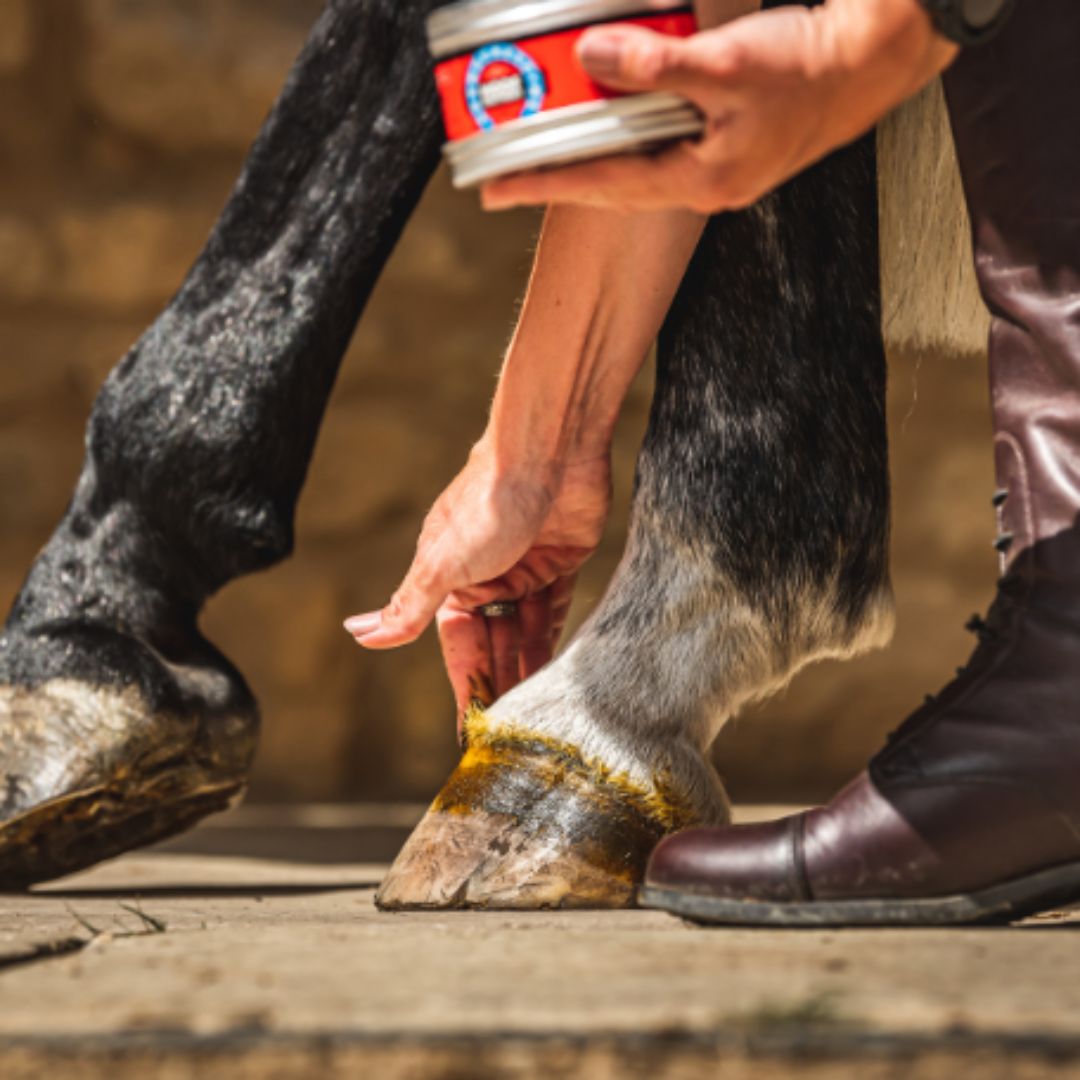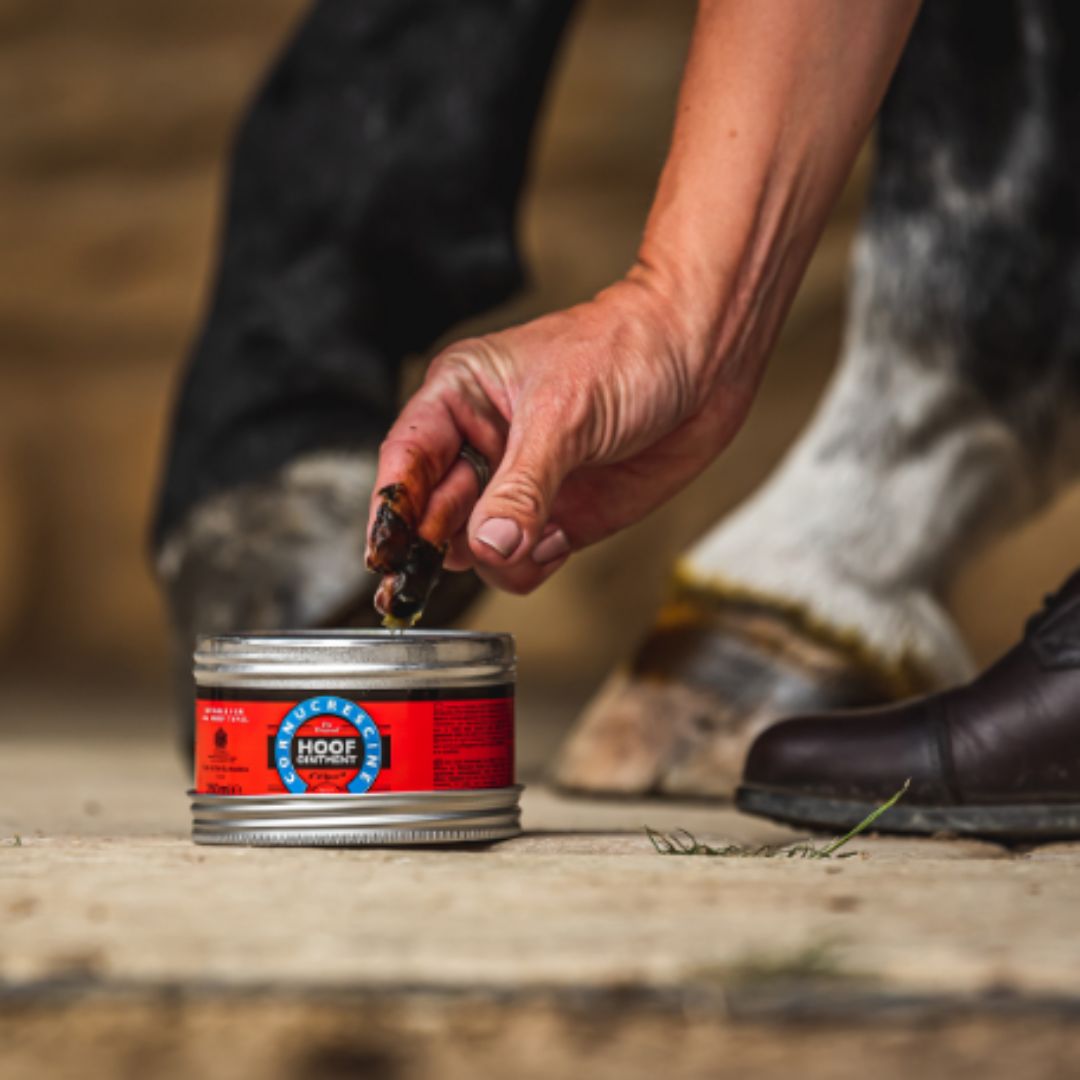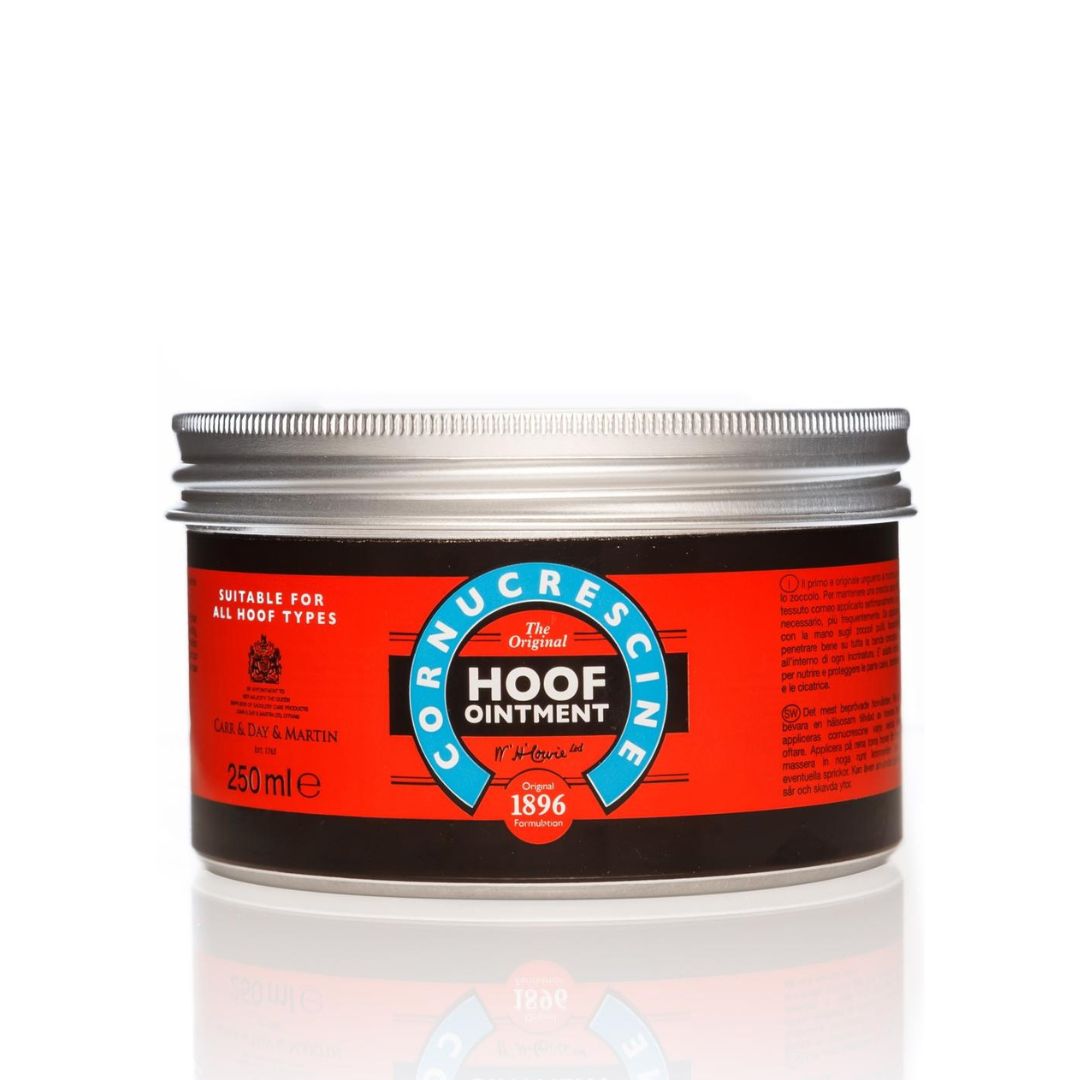 Carr & Day & Martin Cornucrescine Hoof Ointment
Cornucrescine Hoof Ointment is Step 2 of the Cornucrescine 3 Step System for total hoof care. Its unique formulation promotes and accelerates healthy hoof growth.
A unique, traditional formula used and trusted for generations. Massage into the coronet band to promote healthy hoof growth. Maintains optimum hoof condition and aids re-structuring & growth of the hoof.
Application by hand or with a toothbrush stimulates keratin producing cells.
Hoof Ointment also aids the re-growth of hair after rubs or scarring.
250ml, and 500ml.
Sian Lovatt Equestrian Journalism's review
Application
Apply to clean hooves, by hand, rubbing in well around the coronet band and into any cracks. Use weekly to maintain a healthy growth of horn, or daily to accelerate hoof growth and improve poor hoof quality.
Due to increased hoof growth during use, hooves may need trimming more frequently. Results will be visible in 4-6 weeks.
Contains camphor; please allow a withdrawal period of 24 hours prior to competing under BHA and FEI rules.
About Carr & Day & Martin
Carr & Day & Martin - aka Carr Day Martin - is renowned for its Cornucrescine hoof ointment and line of horse healthcare, equine grooming and leather care products.
Carr & Day & Martin is the world's oldest company involved in the manufacture of horse care products. Founded in 1765 they have held a Royal Warrant since the reign of King George IV and still hold the Royal Warrant today for the supply of quality saddlery care products to Her Majesty Queen Elizabeth II.
Old school
Old fashioned and there is a reason you can still get it, it works. Helps growth for big cracks, soft/poor coranet bands and bald patches of coat
I am using these products on 2 animals with hoof problems and only time will tell if they are helping. The liquid hoof supplement is very palatable which makes life easier.