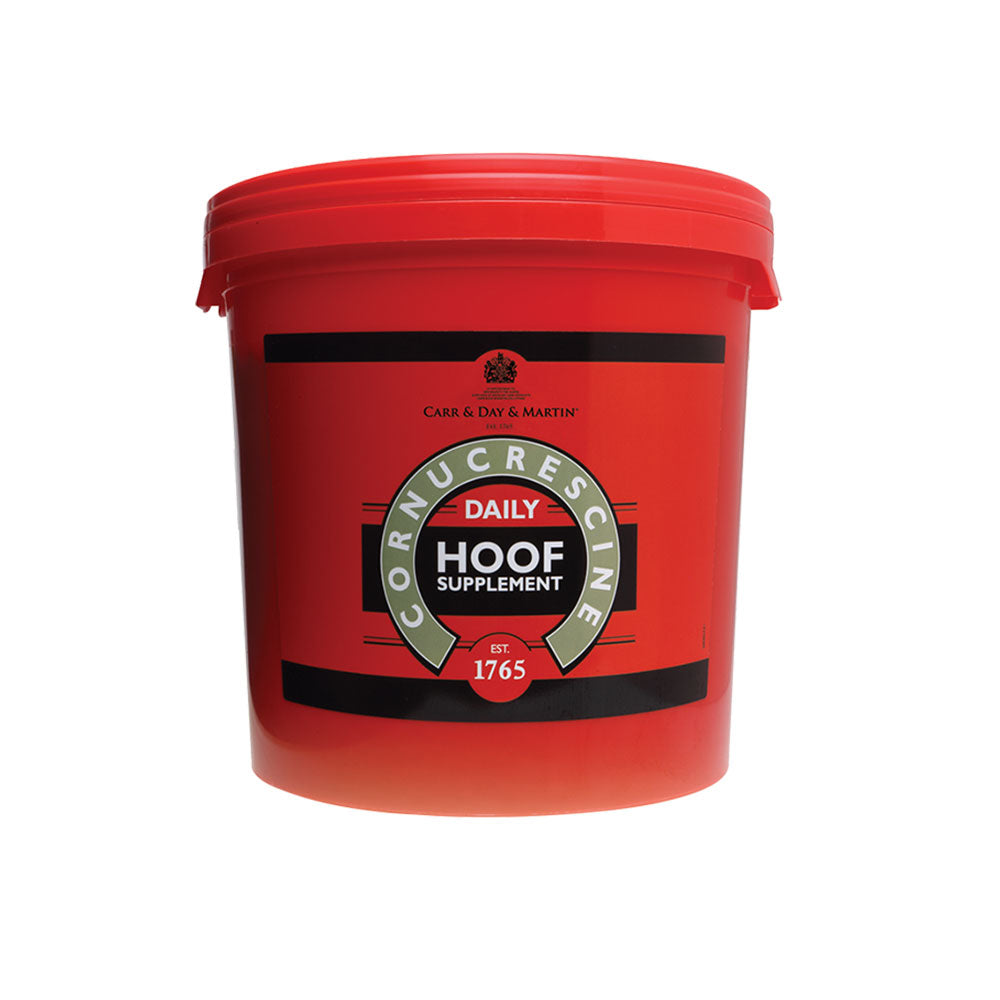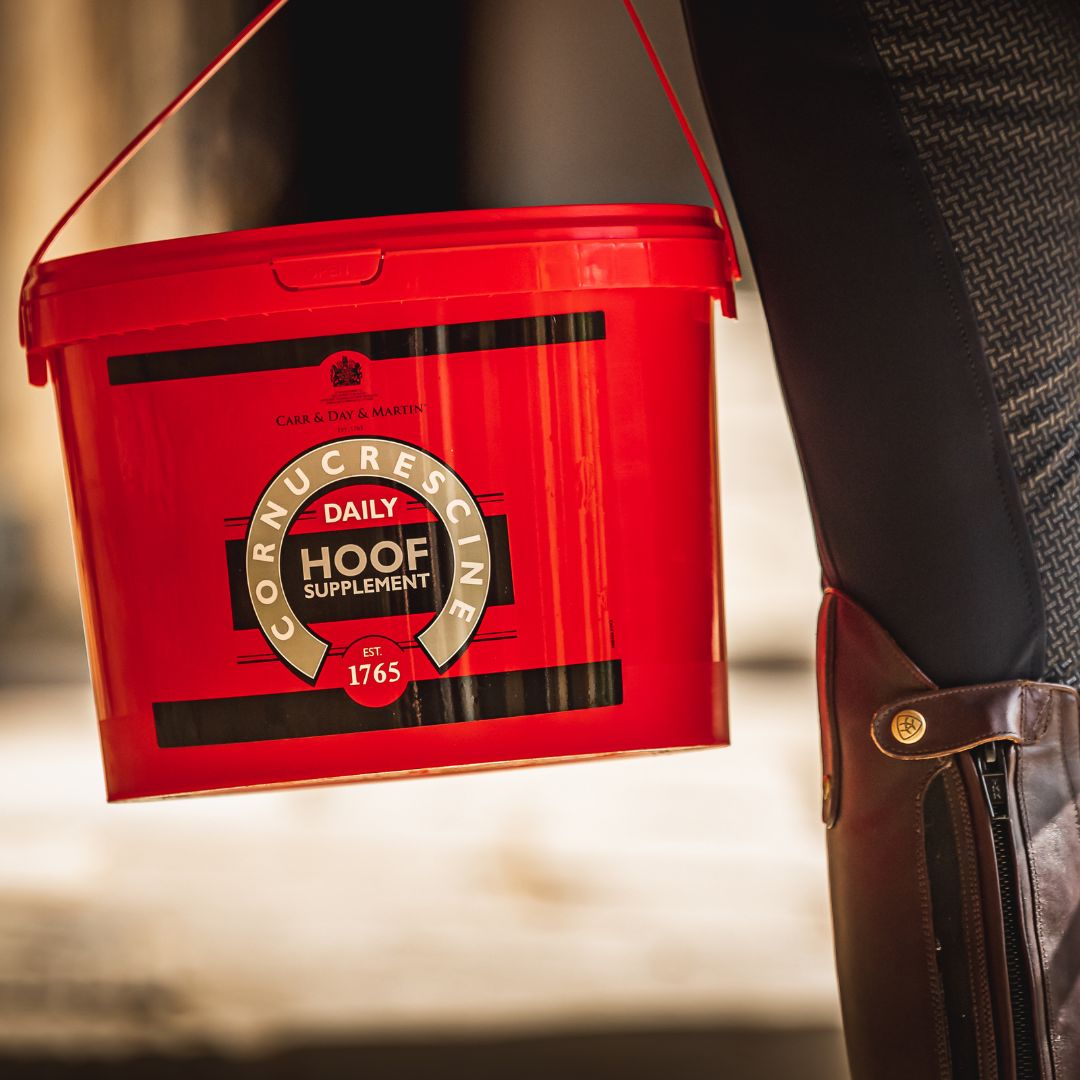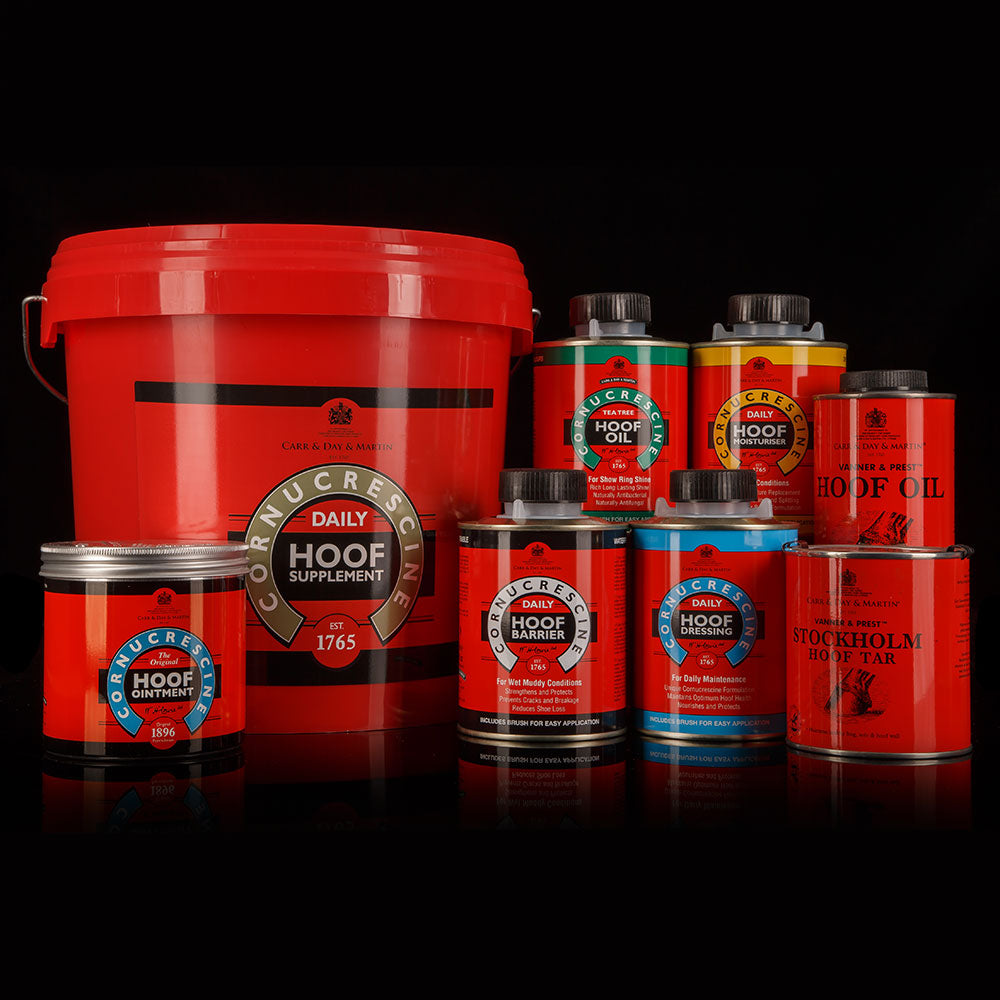 Carr & Day & Martin Cornucrescine Daily Hoof Supplement
Step 1 of the Cornucrescine 3 Step System for Total Hoof Care.
Premium specification to build and maintain strong, and healthy hooves.
Superior recipe delivers 20mg of biotin per day for a 500kg horse. Contains a broad range of quality ingredients, formulated at optimum levels for increased absorption and maximum benefit.
Ideal for all hoof types, including dry & brittle and soft & crumbly hooves. This palatable, pelleted formula is easy to mix or feed alone.
6kg
Feeding Instructions
For best results feed daily as part of total approach to hoof care. New healthy hoof growth will be evident within 3 months, although it can take between 9-12 months for a full new healthy hoof to grow. A 6kg tub will last for 30 days for an average 500kg horse.
Key Ingredients
Biotin, zinc, methionine, methyl sulphonyl methane (MSM), bio-available calcium, full fat soya oil, soya protein concentrate, magnesium, copper, iodine, vitamin C, manganese, selenium.
About Carr & Day & Martin
Carr & Day & Martin - aka Carr Day Martin - is renowned for its Cornucrescine hoof ointment and line of horse healthcare, equine grooming and leather care products.
Carr & Day & Martin is the world's oldest company involved in the manufacture of horse care products. Founded in 1765 they have held a Royal Warrant since the reign of King George IV and still hold the Royal Warrant today for the supply of quality saddlery care products to Her Majesty Queen Elizabeth II.
Happy.
Happy with service and product.