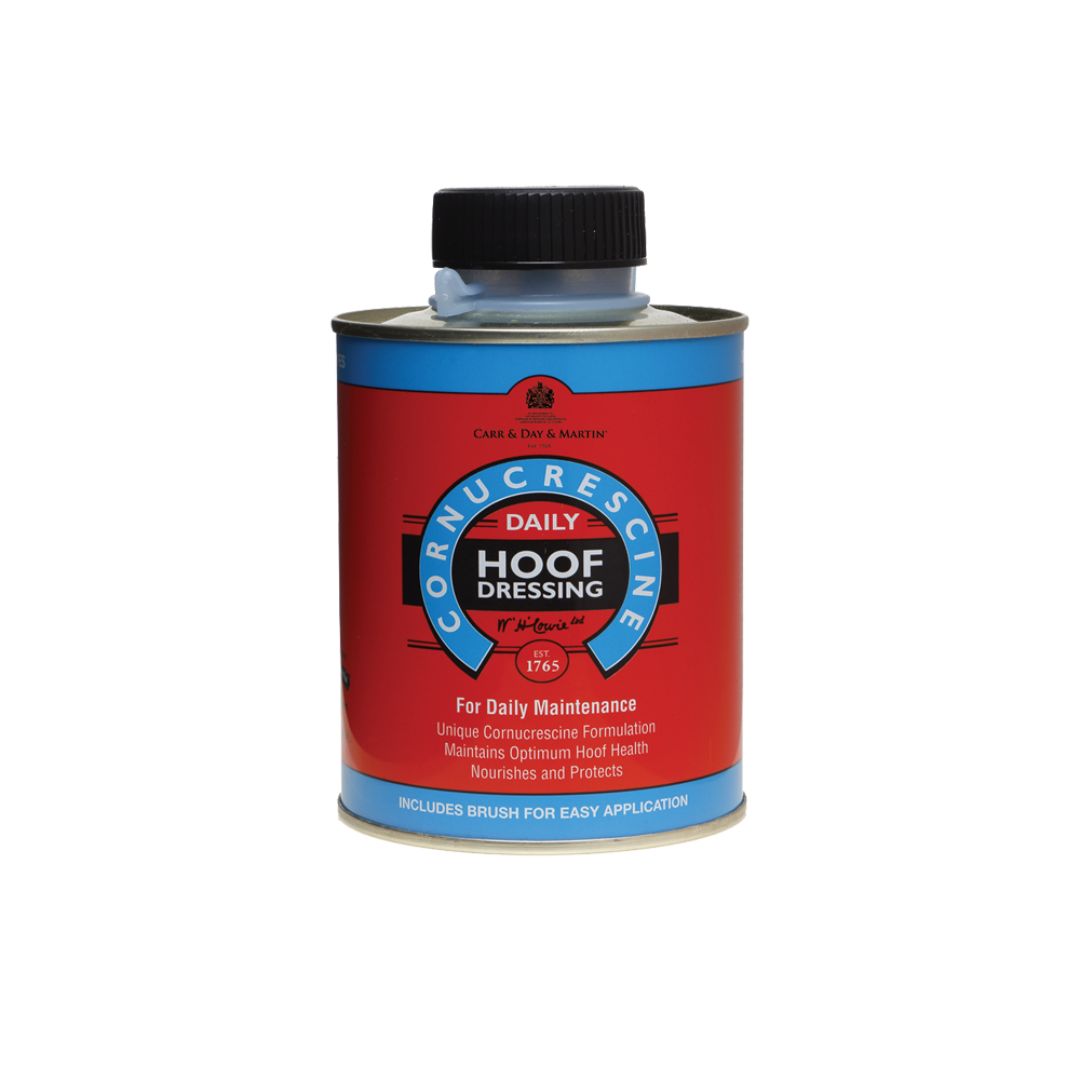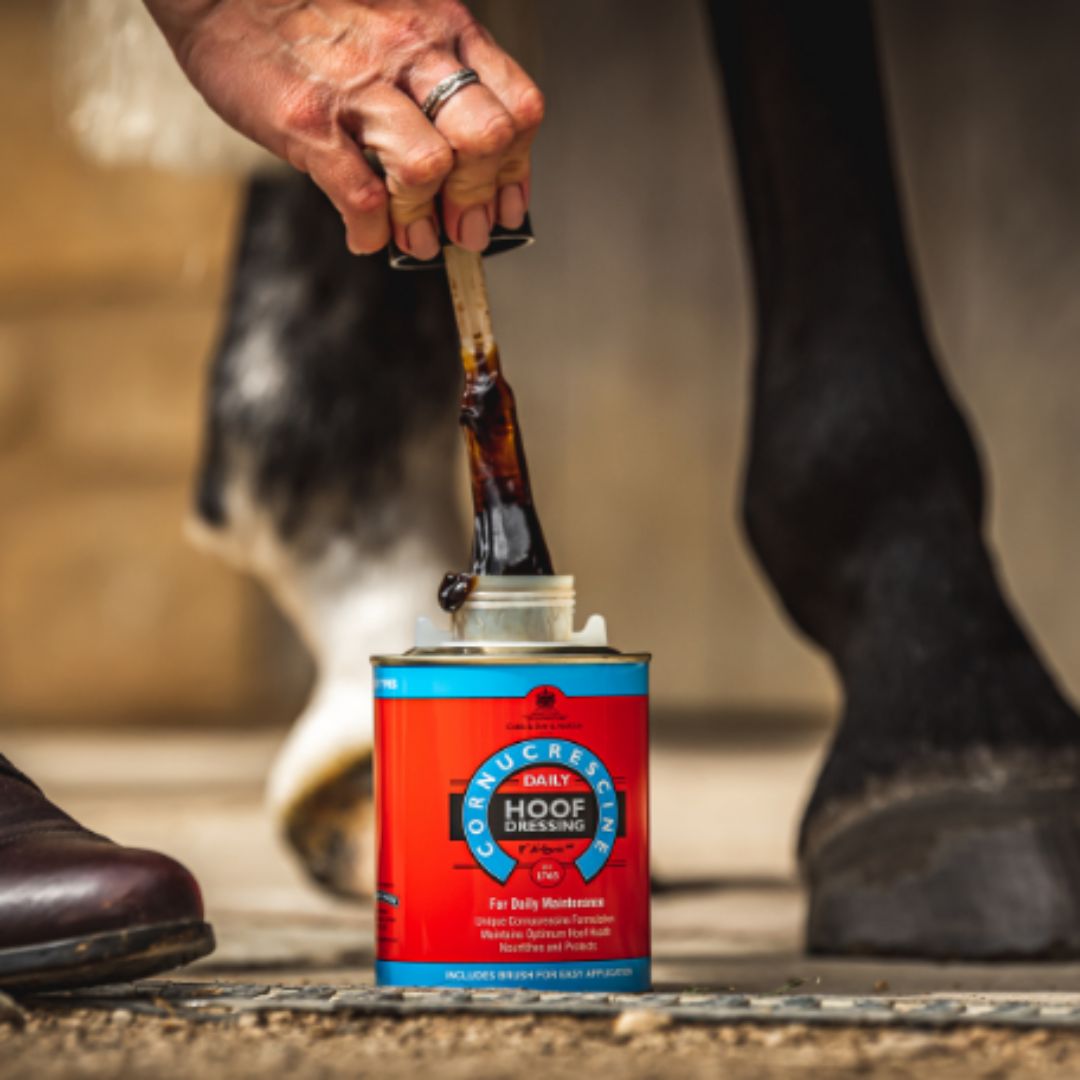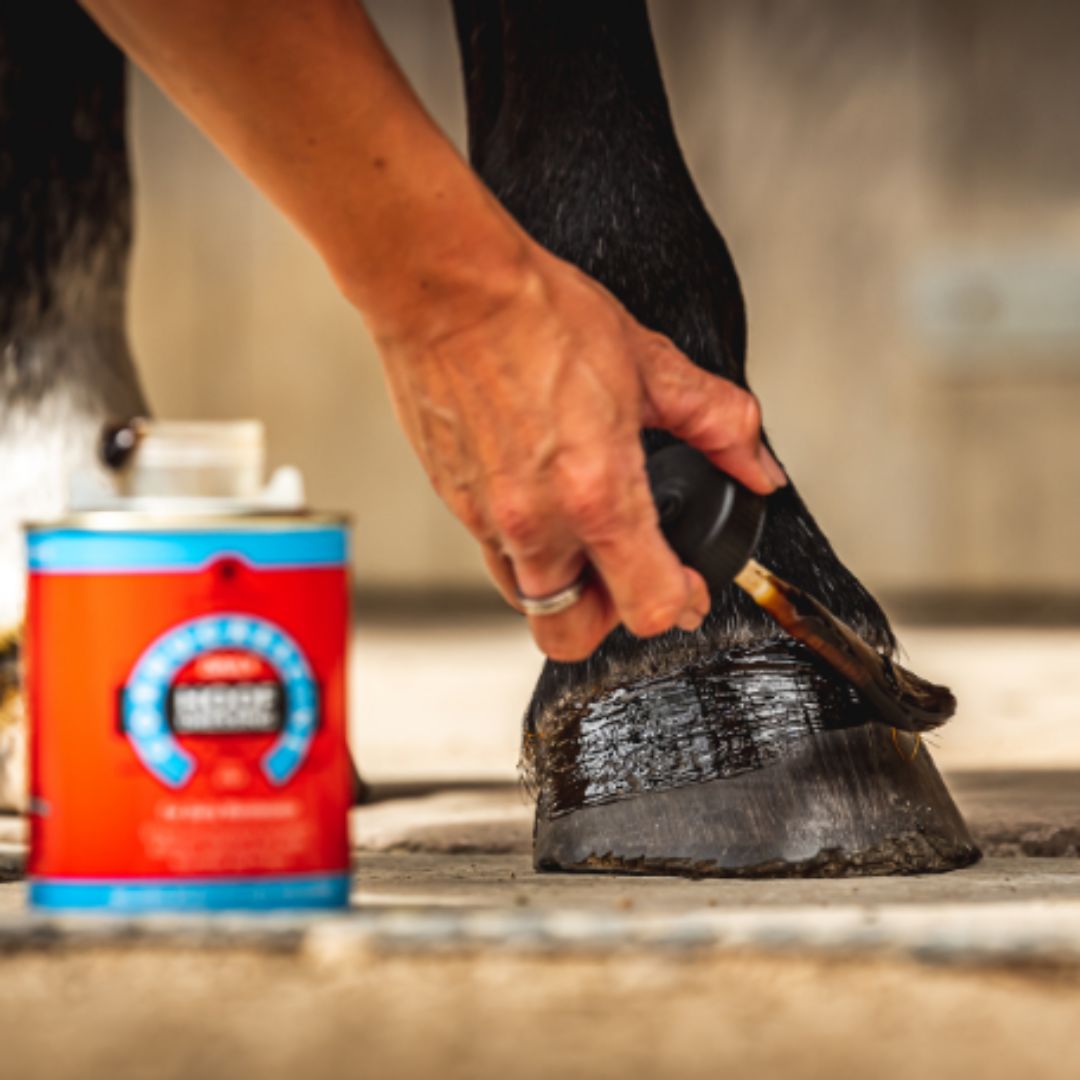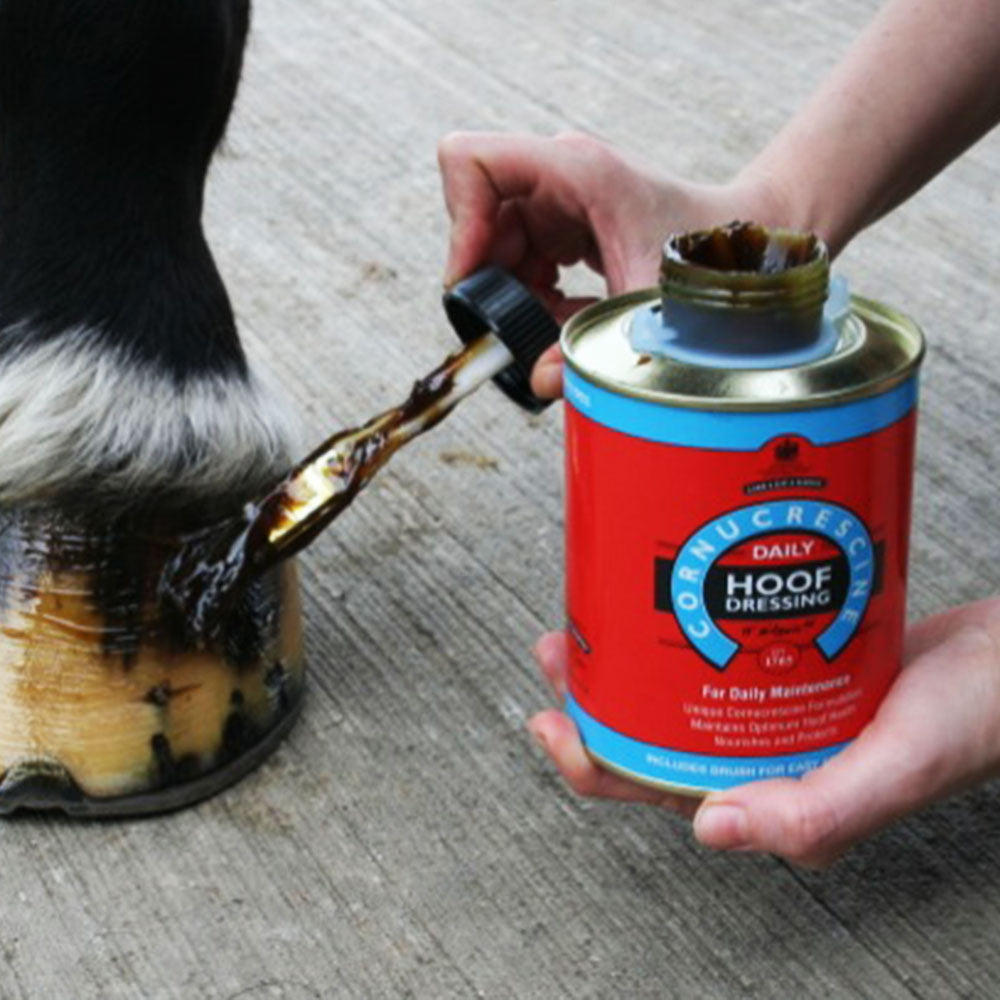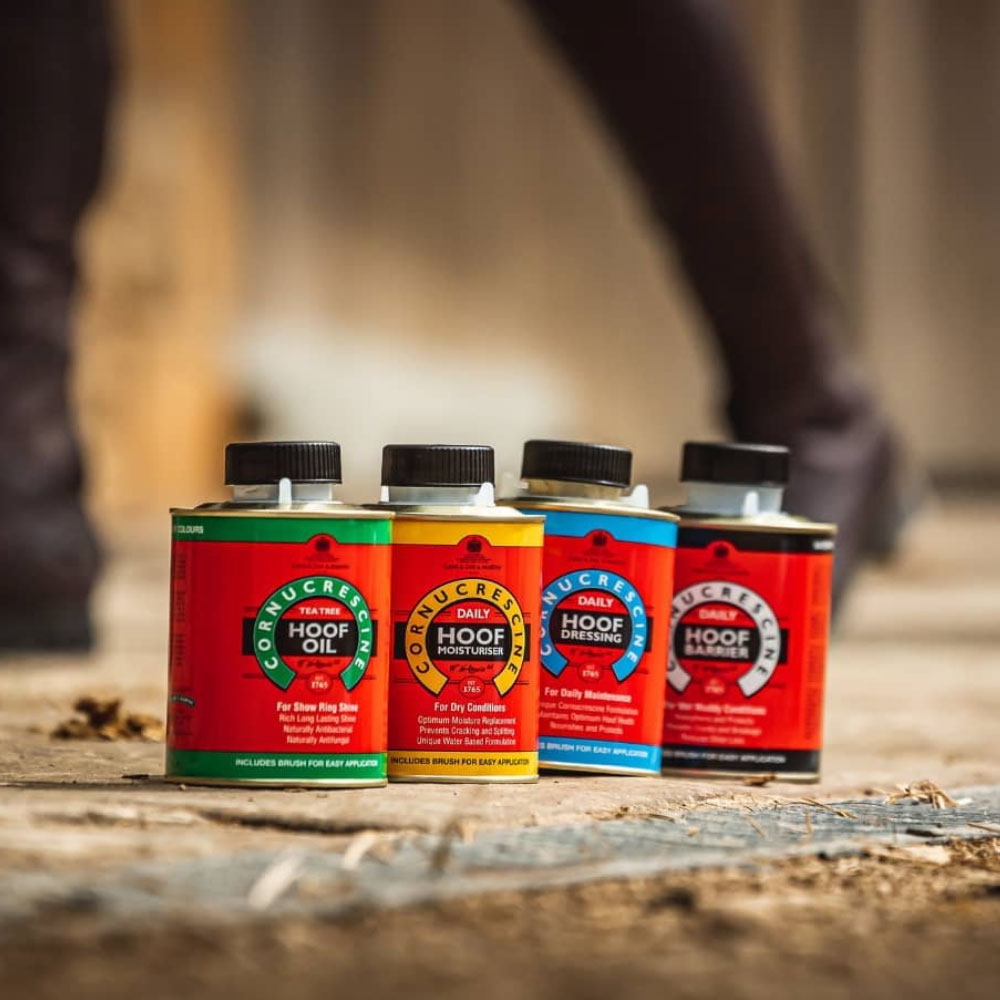 Carr & Day & Martin Cornucrescine Daily Hoof Dressing
Cornucrescine Daily Hoof Dressing is Step 3 of the Cornucrescine 3 step system for total hoof care. It nourishes and maintains healthy hooves
A nourishing dressing based on the original Cornucrescine formula as a minimum requirement for hoof care.
Suitable for all hoof types and ideal for daily use.
Contains an integral, quality brush for easy application.
500ml
Application
Ensure the hoof is clean and dry. Apply liberally with internal brush to the hoof wall and if required, the sole, on a daily basis.
For damaged hooves, use in conjunction with Cornucrescine Original Hoof Ointment to accelerate hoof growth and aid re-structuring.
To view a product demonstration, please see the below video
About Carr & Day & Martin
Carr & Day & Martin - aka Carr Day Martin - is renowned for its Cornucrescine hoof ointment and line of horse healthcare, equine grooming and leather care products.
Carr & Day & Martin is the world's oldest company involved in the manufacture of horse care products. Founded in 1765 they have held a Royal Warrant since the reign of King George IV and still hold the Royal Warrant today for the supply of quality saddlery care products to Her Majesty Queen Elizabeth II.