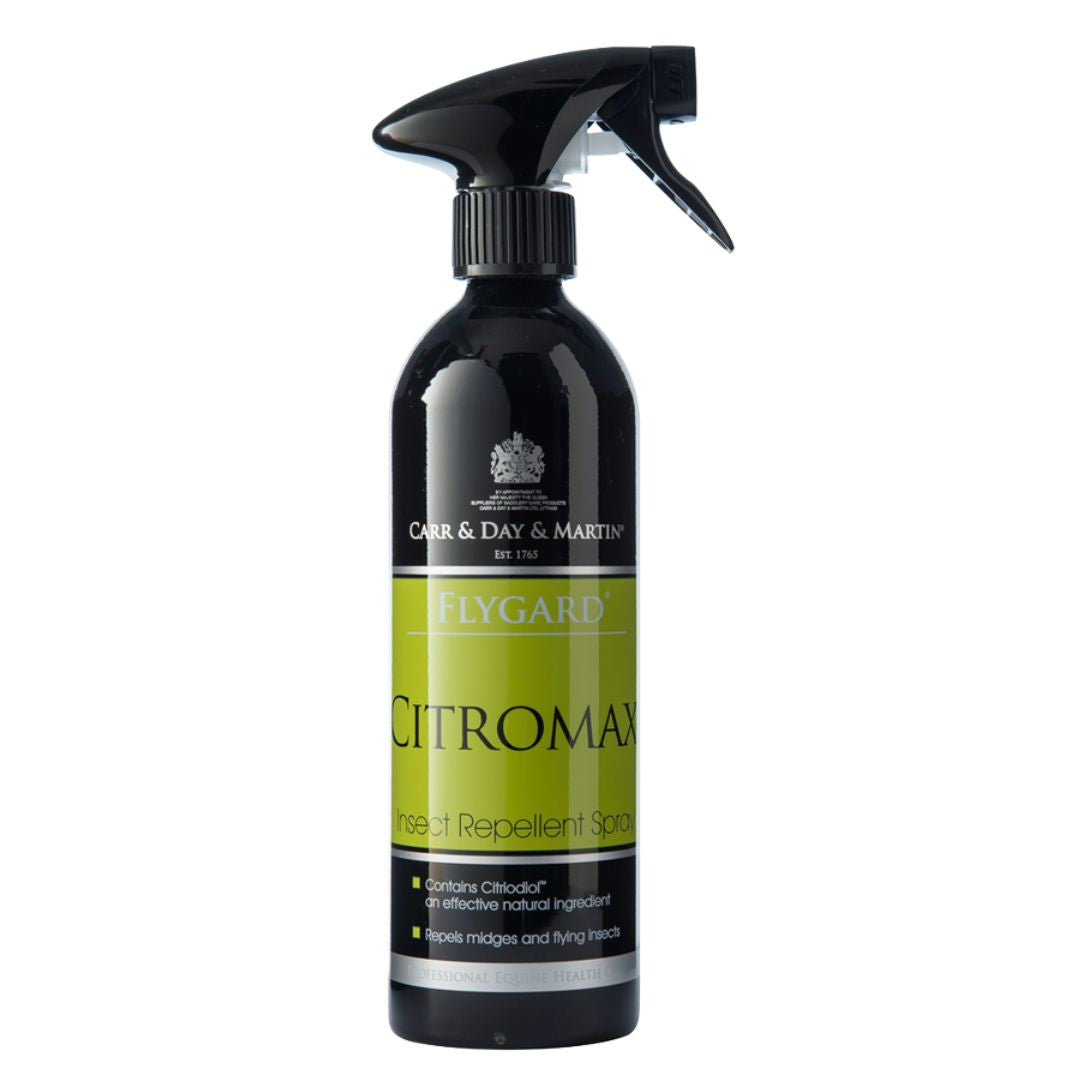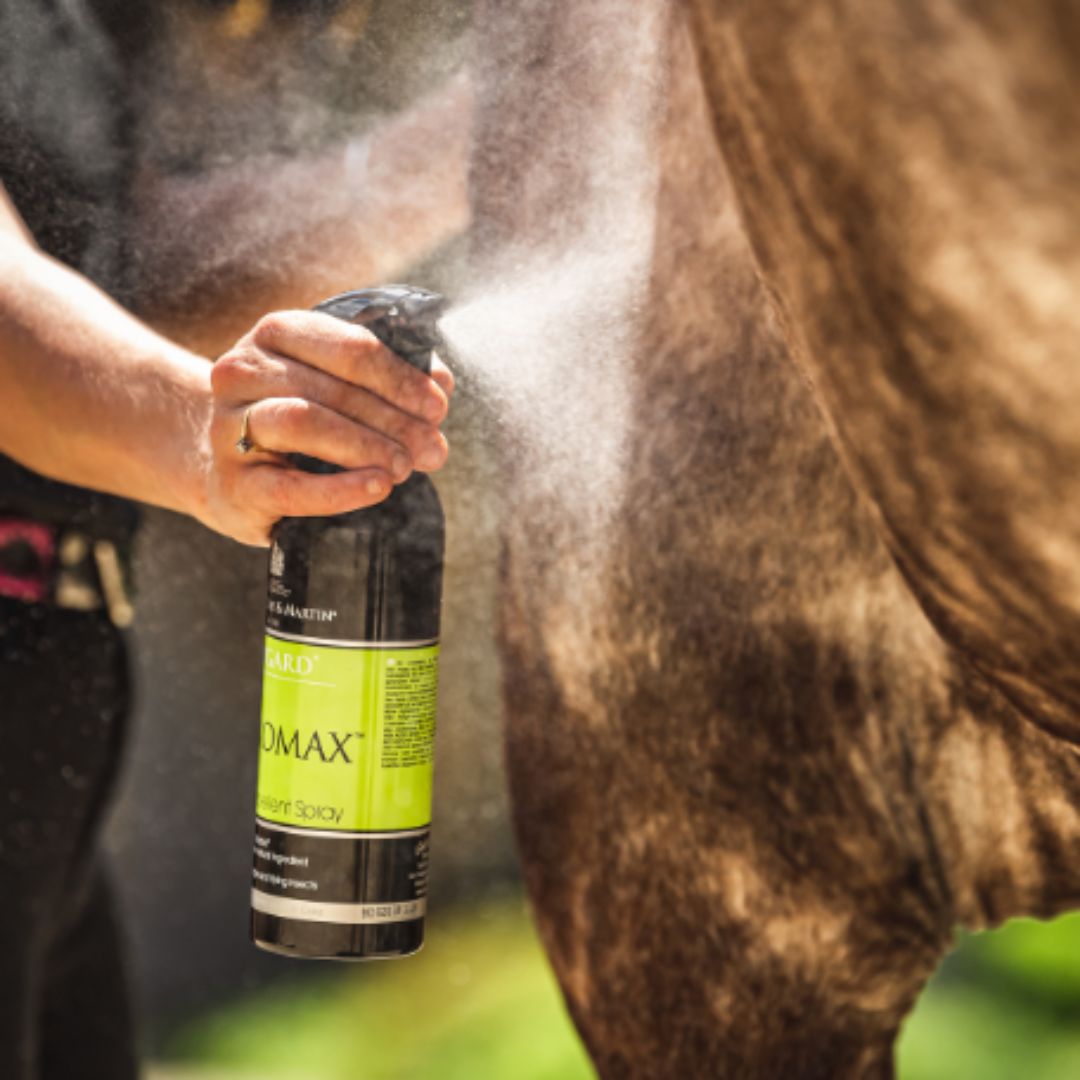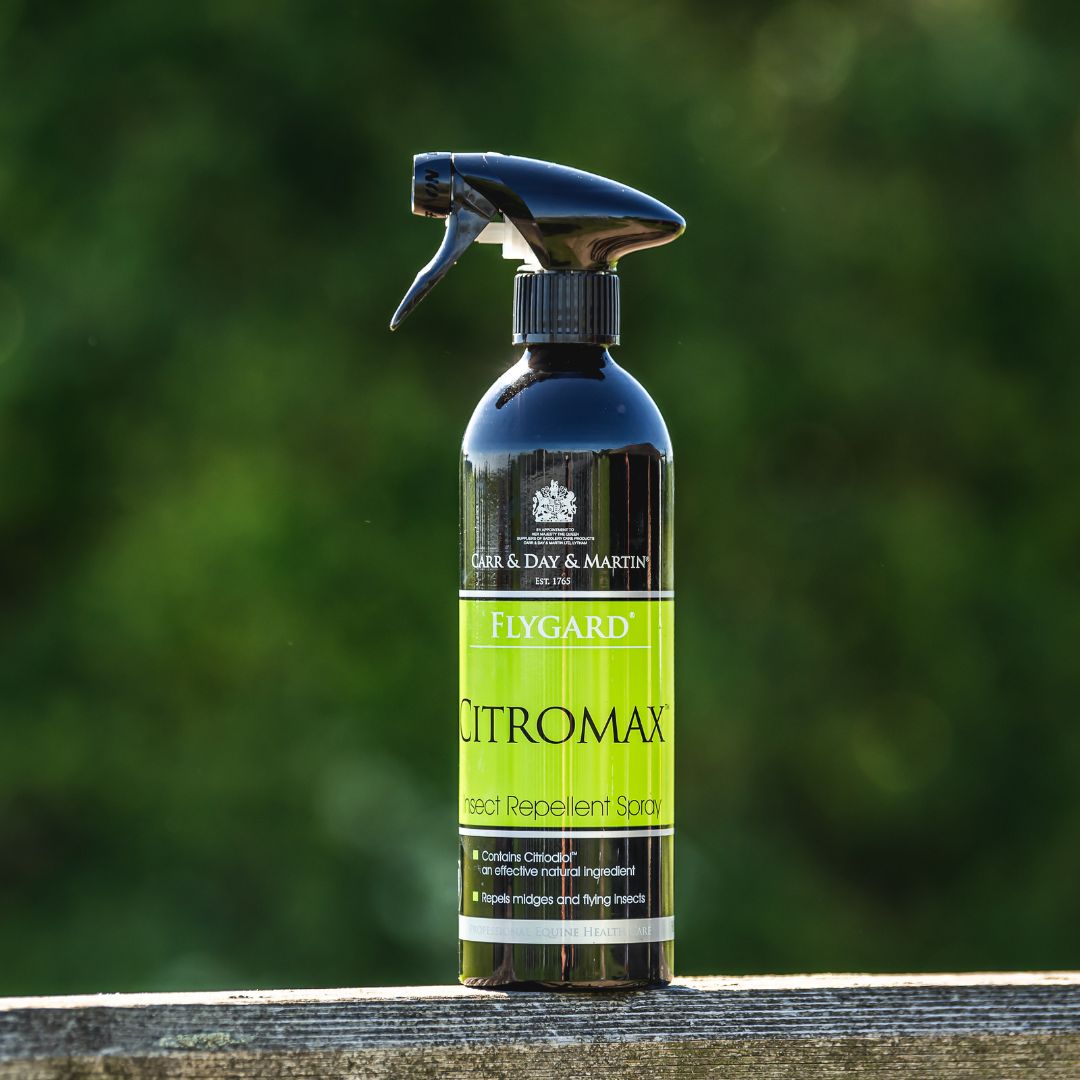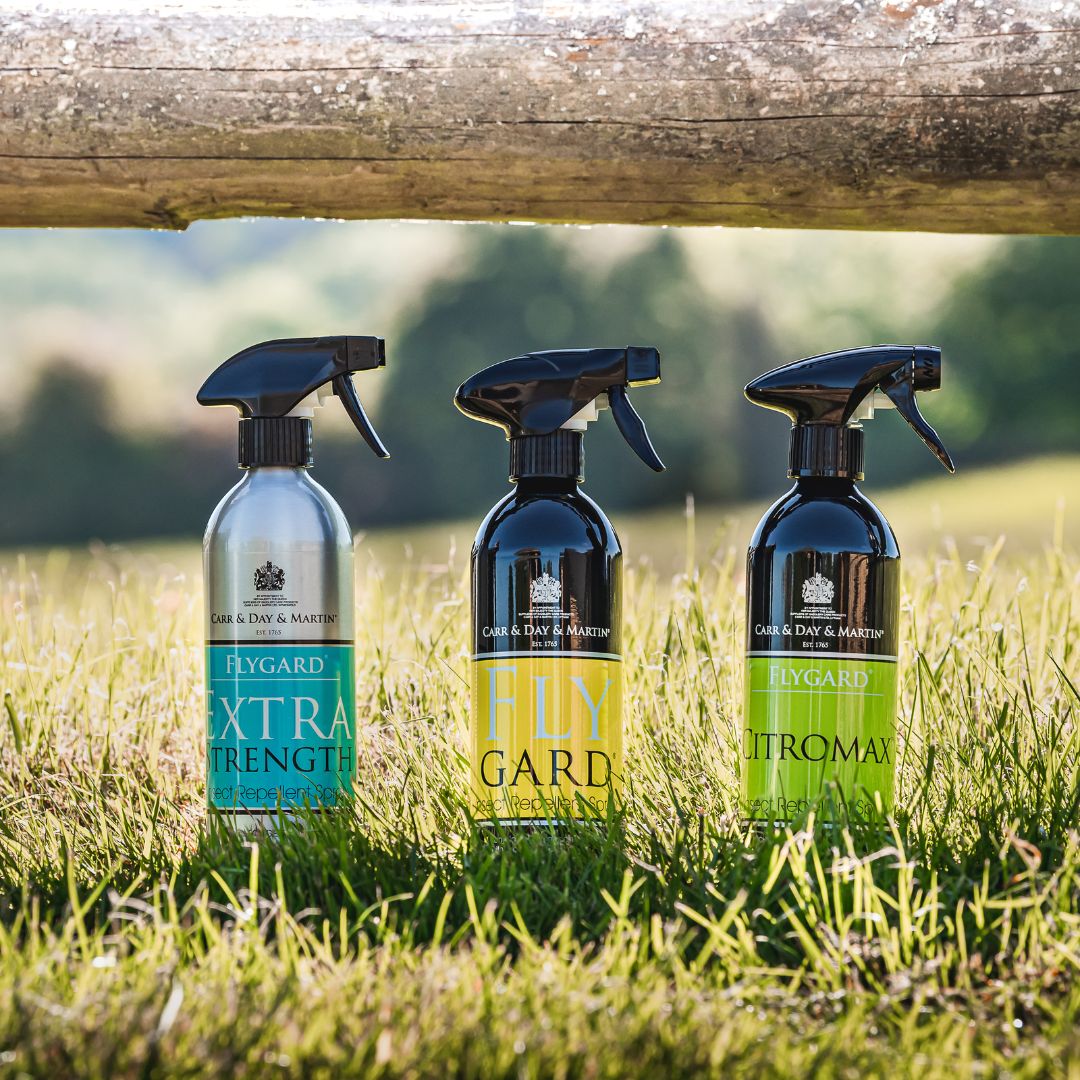 Carr & Day & Martin Citromax Insect Repellent
Citromax is an effective natural formula, repels midges and all flying and biting insects.
Flygard Citromax has a natural water-based formula containing citriodiol for safe, long-lasting protection. Big value pack; ideal for times of high use.
Contains the only natural HSE approved ingredients. Repels midges and all flying and biting insects.
Citriodiol – The most effective natural insect repellent. Produced from Eucalyptus citriodora oil hydrated, cyclized.
500ml
Application
Shake well and spray liberally onto the horse, or apply with a cloth. If using for the first time, test on a small area of skin 24 hours before general use to establish suitability. Provides instant protection; apply twice daily.
About Carr & Day & Martin
Carr & Day & Martin - aka Carr Day Martin - is renowned for its Cornucrescine hoof ointment and line of horse healthcare, equine grooming and leather care products.
Carr & Day & Martin is the world's oldest company involved in the manufacture of horse care products. Founded in 1765 they have held a Royal Warrant since the reign of King George IV and still hold the Royal Warrant today for the supply of quality saddlery care products to Her Majesty Queen Elizabeth II.