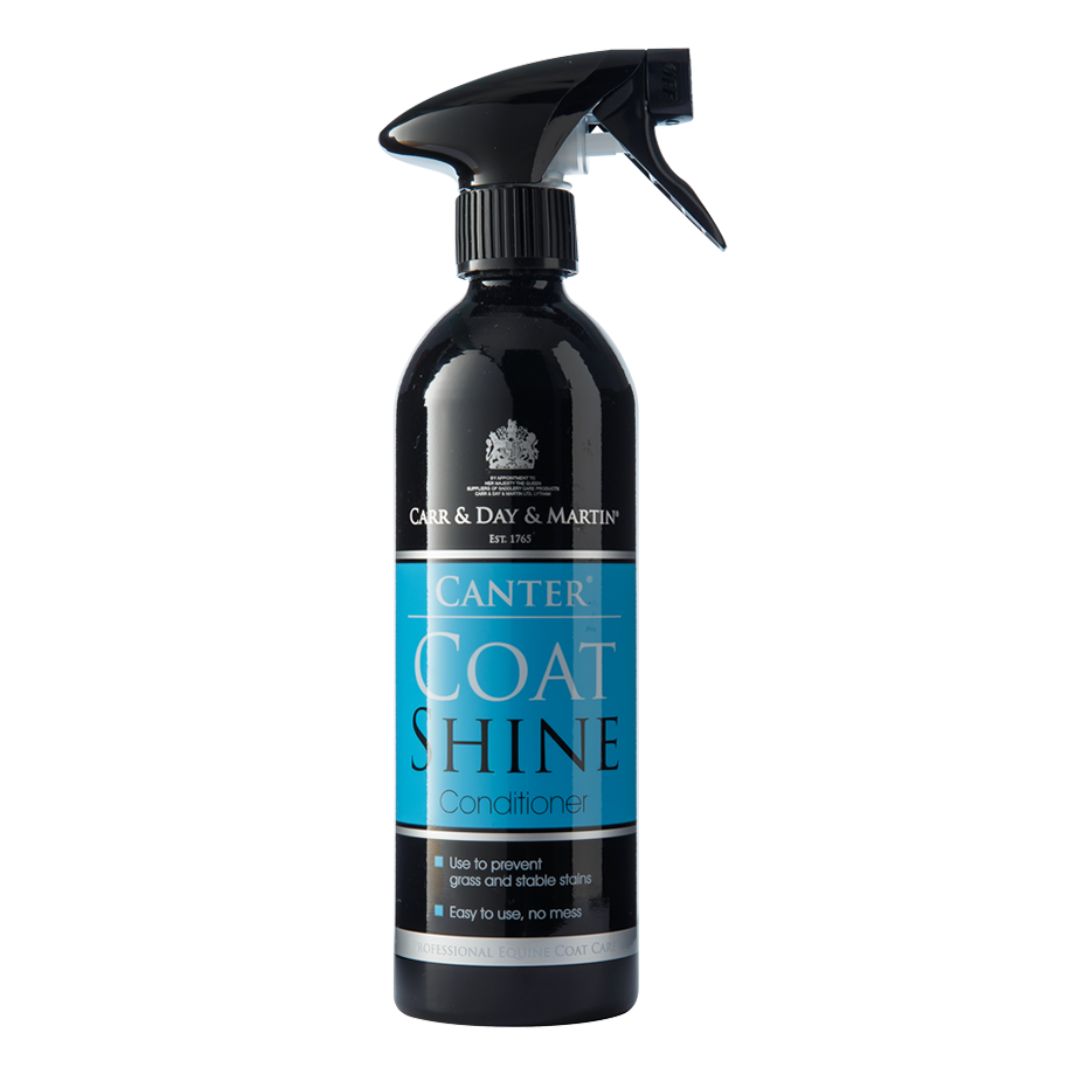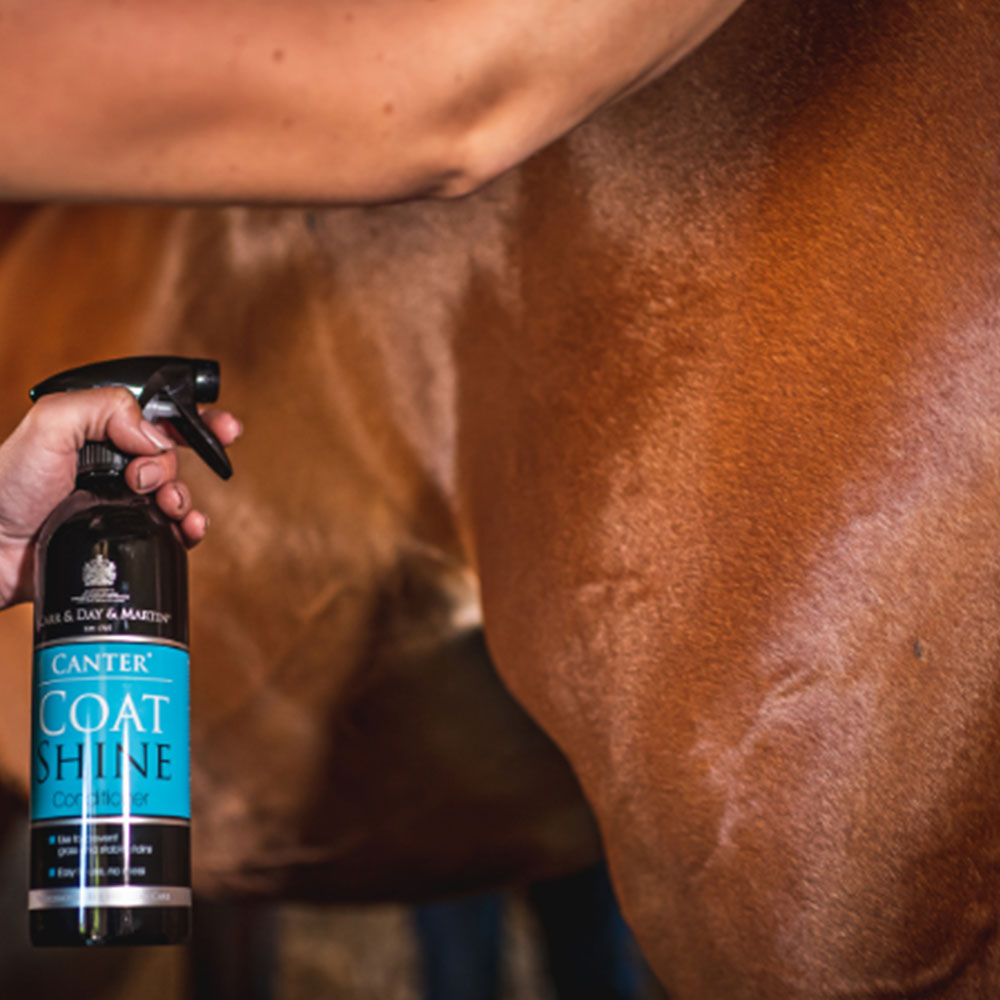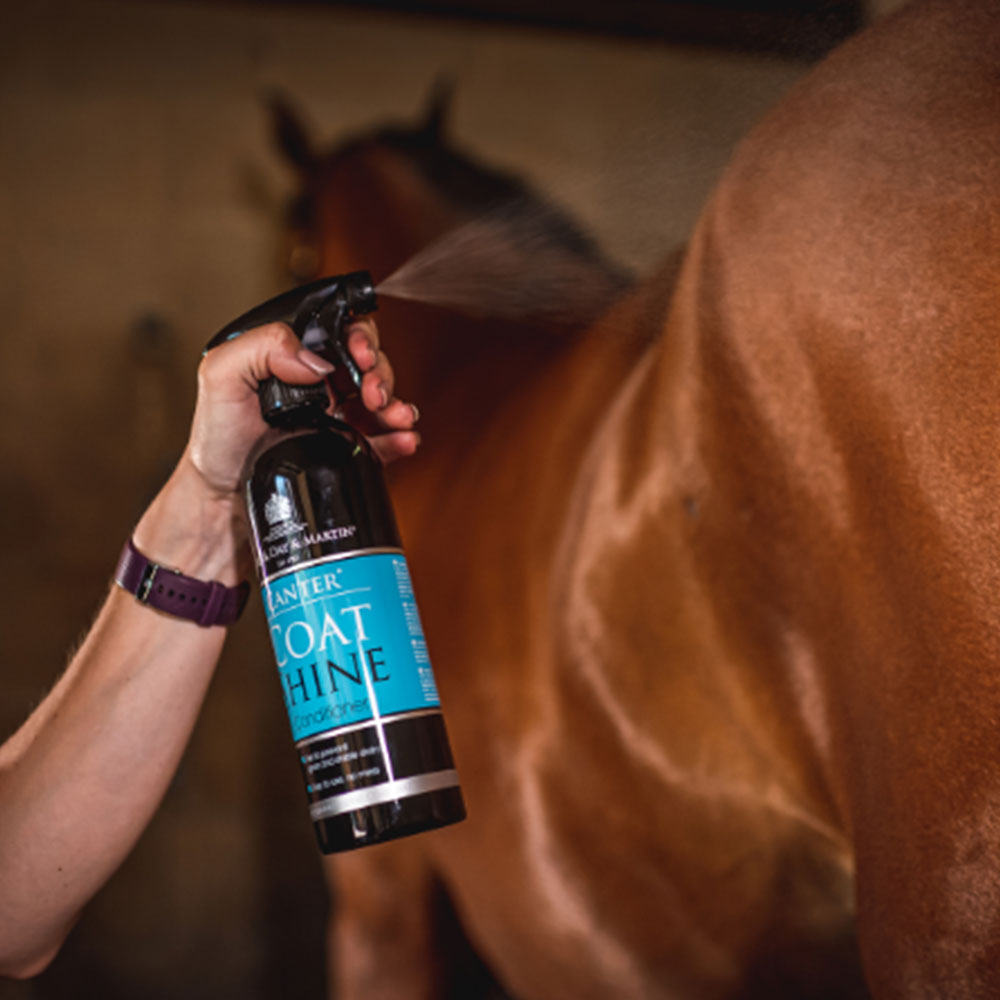 Carr & Day & Martin Canter Coat Shine
Canter Coat Shine provides an instant, long-lasting sheen, helps repel grass stains, mud, and soiling, and provides an oil-free shine, leaving the coat non-greasy.
This multi-use coat conditioner not only makes the application of quarter markings easy but can also be applied to the chest and shoulders to help stop rugs and blankets from rubbing. 

500ml.
Application
Spray evenly over the coat, then wipe over with a cloth or brush to achieve an even finish. Can be used on wet or dry hair.
For best results, shampoo first with Gallop Shampoo. Results are immediate and last for up to 7 days.
500ml will last for up to 2 months, dependent on usage.
About Carr & Day & Martin
Carr & Day & Martin - aka Carr Day Martin - is renowned for its Cornucrescine hoof ointment and line of horse healthcare, equine grooming and leather care products.
Carr & Day & Martin is the world's oldest company involved in the manufacture of horse care products. Founded in 1765 they have held a Royal Warrant since the reign of King George IV and still hold the Royal Warrant today for the supply of quality saddlery care products to Her Majesty Queen Elizabeth II.
Coat shine
Love love love this product ❤️